Was ist TrialKit?
Clinical Studio ist ein echtes Cloud-basiertes SaaS (Software-as-a-Service) -Produkt, das aus speziell gebauter Software besteht, die klinische Forschung verwandelt, damit Unternehmen effizient komplette Studien auf einem 21 CFR Part 11-kompatiblen System durchführen können. Clinical Studio definiert klinische Forschungs-Software neu, durch den Einsatz von integrierter Software und nativen mobilen Anwendungen, um Design, Bereitstellung und Verwaltung von klinischen Studien zu optimieren.
Wer verwendet TrialKit?
Clinical Studio wird derzeit weltweit von Pharma-, Biotech- und Technikunternehmen, unabhängigen und akademischen Forschern und CROs eingesetzt, um mehr als 1000 präklinische und Phase 0 - IV Tests durchzuführen.
Wo kann TrialKit bereitgestellt werden?
Cloud, SaaS, webbasiert, Mac (Desktop), Android (mobil), iPhone (mobil), iPad (mobil)
Über den Anbieter
Crucial Data Solutions
Ansässig in Reno, USA
2010 gegründet
Telefon-Support
24/7 Live-Support
Chat
Über den Anbieter
Crucial Data Solutions
Ansässig in Reno, USA
2010 gegründet
Telefon-Support
24/7 Live-Support
Chat
TrialKit – Videos und Bilder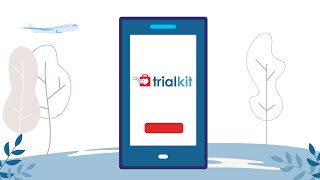 Kosten ähnlicher Produkte wie TrialKit vergleichen
TrialKit Funktionen
21 CFR Part 11-Compliance
Audit Trail
Berichterstattung / Analyse
Compliance Management
Daten-Import / -Export
Datenerfassung und Übertragung
Datenspeicher-Management
Datenüberprüfung
Dokumenten-Abbildung
Dokumentenklassifizierung
Dokumentenmanagement
EMR / EHR
Elektronische Datenerfassung
Finanzmanagement
Formularverwaltung
HIPAA konform
Inventarverwaltung
Management klinischer Studien
Patientenmanagement
Patientenwerbung
Patientenüberwachung
Remote-Datenerfassung
Terminplanung
Versuchsaufbau
Verteilte Erfassung
Workflow-Management
Alternativen für TrialKit
Bewertungen über TrialKit
Margaret S.
Director of Clinical Project Manager in USA
Verifizierter Nutzer auf LinkedIn
Pharmazeutika, 11-50 Mitarbeiter
Verwendete die Software für: Mehr als 1 Jahr
Rapid Turnaround Time and Phenomenal Customer Service
Vorteile:
It's not required that you hire a programmer to design and implement eCRFs with this system. The training and customer service team is so incredibly helpful. I was able to turn around an entire study's EDC setup within 3 weeks of getting contracts signed.
Nachteile:
Each time I've identified a pain point or a feature that I would like or wanted to work better, it was updated in the next release. I don't currently have any unmet needs.
Antwort von Crucial Data Solutions
vor 11 Monaten
Hi Margaret, Thank you so much for leaving this nice review of TrialKit. Our team is happy to hear you've been pleased with our customer support and that you were able to accelerate your study startup. We always appreciate your feedback on the platform and hope to support any of your future studies! - Your Partners in Research, The Crucial Data Solutions Team
Stephen S.
President, Co-Founder - Managing Partner in USA
Biotechnologie, 2-10 Mitarbeiter
Verwendete die Software für: Mehr als 2 Jahre
TrialKit - Leadership that is transforming the biotechnology industry
Kommentare: Wonderful! I know that sounds short, but it really has been a system that I have grown to appreciate and enjoy working within. The tech support and staff at TrialKIt are also a primary reason for my choice to go with TrialKit. Working with TrialKit allows the versatility to have a solution for my clients where I can contour the system to meet their needs.
Vorteile:
Answered in previous section with regards to system performance
Nachteile:
The only improvement I would recommend is the add the capability to schedule jobs to automatically generate reports and send them to a sFTP.
Antwort von Crucial Data Solutions
vor 4 Monaten
Hello Stephen, Many thanks for your kind review of TrialKit and for choosing to work with us! We greatly appreciate your business and partnership. We look forward to supporting you and your clients' needs as time goes on! - Your Partners in Research, The Crucial Data Solutions Team
Craig P.
Research Technologist in USA
Forschung, 2-10 Mitarbeiter
Verwendete die Software für: Mehr als 2 Jahre
Full of Bad, Buggy Programming
Kommentare: Dealing with Clinical Studio and, by extension, the support staff has been a lesson in abject frustration. It is one of the most bug-filled, poorly written programs I have ever had to deal with. At this point though, I have poured hundreds of hours and thousands of dollars into setting up our data management within Clinical Studio, so it's essentially too late to switch to a competing EDC. No doubt many users are in a similar position to my own, allowing Clinical Studio to offer such a sub-par product with little to no repercussions.
Vorteile:
At first I believed Clinical Studio was rather flexible and had lots of functionality. Unfortunately, the more I've used it, the more I've discovered that it is full of undocumented limitations (such as certain Conditional Logic types not working with certain Field types, for no clear reason) as well as hollow functionality (such as a button to copy and paste Conditional Logic from one Field to another Field in the TrialKit, though the button doesn't actually work).
Nachteile:
The fact that most of the bugs and problems that I've run into with Clinical Studio are not new, yet are still not fixed, is infuriating. Often, when I contact support they tell me that they've seen the issue I'm describing in the past, and suggest a work-around for it. This "solution" only addresses the symptom, not the underlying problem (bugs in the developers' programming), and does nothing to prevent the issue from happening to myself or someone else in the future.
Antwort von Crucial Data Solutions
vor 3 Jahren
Craig, Thank you for the feedback in this review. As President of Crucial Data Solutions I take all feedback seriously and view it as a learning opportunity for our company. I also appreciate you taking time to speak with me on the phone last week upon first learning about your frustrations. I've shared our conversation with our team and I know everyone is committed to providing you with more insight, support and guidance that I expect will have a positive effect on your experience with CDS. With over 10,000 global users and overwhelming positive feedback, your situation is an outlier for us. Software inherently has bugs and challenges; how we address them is what we've been lauded for by the majority of our customer base. Unfortunately, we haven't done an adequate job in your case, so I plan to be personally involved to make sure we can set you up for success. I look forward to supporting you moving forward and to a successful launch of your upcoming study. Jeff Rogers
Jerry S.
Chief Technology Officer in USA
Gesundheit, Wellness & Fitness, 2-10 Mitarbeiter
Verwendete die Software für: Mehr als 2 Jahre
GREAT Tool for Web Based, Mobile, and Wearable Clinical Trial Data!
Kommentare: We've been able to tap into the world of mobile and wearable technology in clinical research!
Vorteile:
Clinical Studio and TrialKit have helped FUEL Studios, Inc. provide even more great tools for our clients. The feature we like most about this platform is the native ability to run on Smartphones, Tablets, and Wearables as an App. It creates a fast and intuitive experience for sponsors, clinicians, and patients. The user interface is modern, and fun for users to use from any location. The Clinical Studio support team has been great to work with too! They have always supported our team in numerous ways, and eagerly receive our suggestions for software improvements. Good people. We're thrilled to have this platform as one of the solutions we can offer to our clients!
Nachteile:
Though this platform has the ability to create reports and easily pull data, we're hoping to see the complexity of these features grow. For example, creating graphical reports or reports with calculations. We're also hoping we could easily query all study and system data to find specific situations. In the times when we need more, it is very easy to export data to work with outside reporting tools. Or, ask the support team for further information!
Antwort von Crucial Data Solutions
vor 2 Jahren
Hi Jerry, thank you for such a wonderful review! It's exciting for us to see our mobile and wearable technology be put to use in studies as it continues to become a growing tool in the clinical research industry. We're grateful for your feedback. Because of customers like you, we're able to add valuable enhancements to Clinical Studio and TrialKit, so be sure to keep your eyes peeled for new reporting features very soon! - Your Partners in Research, The Crucial Data Solutions Team
Ravish kumar B.
Senior Clinical Data Manager in Australien
Pharmazeutika, 51-200 Mitarbeiter
Verwendete die Software für: 6-12 Monate
A must EDC platform for today's world
Kommentare: My experience with Clinical Studio was amazing. I will/would always love to work on this platform.
Vorteile:
Unfriendly: Unlike all other EDCs in the market, my experience with this tool stands out. I must say it is highly convenient for any user in any specific role. Easy to design and program eCRFs, instant view of the change and quick modifications within seconds. Any one can build a DB within a couple of weeks and without need of any programming knowledge. Budget: I must say that one can use the EDC which is economical. Integration: Can integrate with other safety database to pull the reports Customer Service: Amazing response within seconds Coding & Reporting: Standalone tools and reports are pulled in seconds in xml, .xls, .csv etc formats.
Nachteile:
Bandwidth: A bit slow while opening the CRFs but again this depends upon the number of CRFs and complexity of the trial and this goes true with other EDCs as well. But again the customer service is amazing as they resolve the issues within seconds. I don't think I even faced the issue again as it was resolved and never came up.
Antwort von Crucial Data Solutions
vor 2 Jahren
Hi Ravish, Many thanks for leaving this great review for Clinical Studio! Our team is thrilled that your experience using the system has been a positive one. Designing an easy-to-use solution that helps to shorten study start-up time has always been very important to us. We appreciate the feedback on bandwidth; we're continuously working to enhance system speed to provide users like you with the most seamless experience. - Your Partners in Research, The Crucial Data Solutions Team