Was ist Sellbrite?
Sellbrite ermöglicht Marken und Einzelhandelsunternehmen die mühelose Auflistung und den Verkauf von Produkten über mehrere Online-Vertriebskanäle und eine zentrale Kontrolle über Inventar und Bestellungen. Die cloudbasierte Channel-Management-Plattform von Sellbrite lässt sich in viele beliebte Marktplätze und Warenkörben integrieren, darunter Amazon, eBay, Walmart, Etsy, Shopify und andere. Mit einer einfachen, intuitiven Nutzeroberfläche bietet Sellbrite leistungsstarke Tools und Automatisierung, um die Auflistung zu vereinfachen, den Überverkauf zu verhindern und die Erfüllung zu optimieren.
Wer verwendet Sellbrite?
Kleine und mittlere Online-Händler*innen, die Hilfe bei der Verwaltung von Inventarmengen und der Erweiterung ihrer Online-Präsenz benötigen. Sellbrite ist erschwinglich für kleinere Verkäufer*innen und skalierbar für größere Unternehmen.
Wo kann Sellbrite bereitgestellt werden?
Cloud, SaaS, webbasiert, Mac (Desktop), Windows (Desktop), Linux (Desktop)
Über den Anbieter
Sellbrite
2013 gegründet
Telefon-Support
Chat
Erhältlich in diesen Ländern
Vereinigte Staaten
Über den Anbieter
Sellbrite
2013 gegründet
Telefon-Support
Chat
Erhältlich in diesen Ländern
Vereinigte Staaten
Sellbrite – Videos und Bilder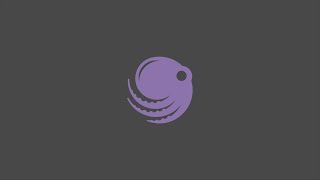 Kosten ähnlicher Produkte wie Sellbrite vergleichen
Sellbrite Funktionen
API
Alarmfunktion / Benachrichtigungen
Artikelverwaltung
Auftragsmanagement
Berichterstattung / Analyse
Bestandskontrolle
Bestandsoptimierung
Bestandsverfolgung
Bestell-Management
Drittanbieter-Integration
Einkaufswagen
Inventarverwaltung
Kanalmanagement
Katalogisierung / Kategorisierung
Kostennachverfolgung
Marktplatz-Integration
Multichannel-Management
Produktkatalog
Retourenmanagement
SEO-Management
Suchen / filtern
Verkaufsberichte
Versand-Management
Alternativen für Sellbrite
Bewertungen über Sellbrite
leonard
USA
Verifizierter Nutzer auf LinkedIn
Verwendete die Software für: Nicht angeboten
Quelle: GetApp
Customer Service At Its Best!
Kommentare: After trying two other marketplace integration companies with no results and all the painful and aggravating learning curves and not to mention zero customer service once you sign up. We decided to try Sellbrite. Well, guess three is a charm, Sellbrite has been a great platform, easy to learn and to use. Their customer service is second to none. Our account setup instructor was absolutely fantastic, she made the transition easy and had the patience to explain the platform and had us up and running within days with no glitches, she's always available for any questions or ideas we may have. The entire Sellbrite team has been great!
Vorteile:
Customer service ease of use easily available for questions great pricing
Edie-Jane
Verifizierter Nutzer auf LinkedIn
Einzelhandel
Verwendete die Software für: Nicht angeboten
Quelle: GetApp
The best decision we made to help grow our business!!
Kommentare: With much experience managing the back ends of apps and websites, my daughter and decided to take a leap of faith and claim our own little piece in the world of ecommerce. We are now the proud owners of EverythingPrettyDeco, selling supplies supplies to decorate everything phone cases to finger nails, picture frames to scrapbook pages, graduation caps to wedding decor and everything in between! We knew from the start we wanted a presence on multiple selling channels, including Etsy, Shopify and Ebay. With crafting products constantly changing, much like fashion, we knew our inventory would consist of a few thousand SKU's. Thinking we were computer savvy and budget conscious enough, we utilized the most economical order and inventory management tool available....the Excel spreadsheet. About 300 SKU's into listing products, we quickly realized we needed help. Not only was it becoming a daunting process with listings, but we were starting to get orders, and we still had another couple thousand products we were expecting to receive. Being familiar with Linnworks, I researched this application for our start up business. Linnworks was ruled immediately due to the high cost, along with no current or future plans to integrate with Etsy. The choice was narrowed down to Stitchlabs, Ecommdash and Sellbrite. Stitchlabs was next ruled because we were limited to 2 selling channels for our budget. That left Ecommdash and Sellbrite. I gave both a test drive with the 14-day free trials. Hands down, Sellbrite out performed Ecommdash! The Sellbrite application is extremely user friendly, so easy to navigate and what impressed me the most was the support team behind Sellbrite. Response time is quick and thorough, and frankly, above and beyond! In no time, we got a handle on our inventory and listing on Etsy and Ebay is a breeze. Our Shopify site is designed and ready to launch, we're just waiting on the rollout of the Shopify listing function on Sellbrite. In summary, Sellbrite is a great application for new startups that won't break the bank. Sellbrite is a growing company with a great team of experts. They are adding more and more great functions and features all the time. We happy to be a part of the Sellbrite family!
Vorteile:
Ease of use, excellent support, very economical.
Nachteile:
At the time of this writing, listing on Shopify is not available, but I understand it will be available in a couple of week. I hope to see more reporting functions and the ability to create purchase orders.
Konsumgüter, 2-10 Mitarbeiter
Verwendete die Software für: Kostenlose Testversion
Doesn't help with order management
Kommentare: They have a chat feature for customer service. The customer service reps are kind and helpful. However, it took almost a month to get the system fully set up because every time I had an issue I would have to wait 24 hours or more to get a response from customer service. I found their tutorials lacking.
Vorteile:
The software offers integrations with most of the marketplaces available. Adding a new marketplace and importing listings is easy.
Nachteile:
When I signed up for this software, I was under the impression that they offered order management. However after spending weeks of setting up the system, I was disappointed to find that the software does not allow purchases of batch shipping labels. To purchase and print shipping labels, you have to go into each order and print one by one. Their customer service rep recommended adding a shipping service like shippingeasy or shipstation to manage orders. Had I known that you can't use the software to do batch shipping labels, I would not have sunk this much time into getting it set up.
Jorden
Verifizierter Nutzer auf LinkedIn
Maschinerie
Verwendete die Software für: Nicht angeboten
Quelle: GetApp
The Koala and I: A Great Adventure with Sellbrite
Kommentare: First thing noticed - 4 out 5 stars. That 5th star will be there shortly as these guys have a fantastic team and a fantastic product. The app is intelligently designed with a great interface so if you like great interfaces and the other channel managers don't cut it, look no further. There are a few features that I do need that have sort of stunted my ability to keep up with the listing creation process for eBay, but Sellbrite is trying to expand into other channels and keeping those moving as well because after all... even though eBay is a big one, their are other channels like Amazon, Etsy, Rakuten, Sears and etc. It obviously takes a lot of work, especially with growing there company. Anyway, the app is awesome and that missing 5th star has NOTHING to do with a lack of customer service, quality of the app, even ease of use for that matter. Just a few more functionality additions/changes for the eBay listing process and I will award that 5th star. They are speedy CRM guys and keep you in the loop which is great. One thing I will add is that their price adjustment was a stellar move. We moved in with this app because it allowed us to import new templates and info from our webstore and ebay channels and now you can even mass apply presets, and this made the transition a lot easier. Still, with a few of the eBay functions missing (duplicating product and easier application of changes to listings), we were not going to stay long at the higher rate we were paying as a monthly fee. We are much happier at the new prices and are hungry for more developments for eBay. Thank you Sellbrite, I would recommend this app to any store online on eBay or considering eBay.
-Jorden
Vorteile:
User interface Customer Service Intelligent team Opportunities and developments always around the corner with these guys
Nachteile:
-eBay product duplication (coming soon) -Bulk editing from channel screen would make me use Sellbrite a lot more. I use eBay because it is faster but I am finding some things aren't updating in Sellbrite so I am having to fix a lot of those things at a snails paced as I wasn't aware of this (bad habits of mine).
Antwort von Sellbrite
vor 7 Jahren
Thanks for your review, Jorden. We hope to have the features you want very soon, and we appreciate your great feedback of our team, support, and solution. Thanks for using Sellbrite! :)
Debra
Verifizierter Nutzer auf LinkedIn
Einzelhandel
Verwendete die Software für: Nicht angeboten
Quelle: GetApp
A Multi Channel Seller Necessity
Kommentare: Sellbrite is a top notch provider of inventory management, product listing, and channel syncing tool whether you sell on EBay, Esty or Amazon. I easily import my eBay, Amazon and my Shopify inventory and Sellbrite does the rest. I researched the "other guys" and seen that they had more reviews but also had many problems. That was one of the reasons I chose Sellbrite 9 months ago and have not regretted that decision. The customer service is second to none. Where can you get one of the owners of a company call you when you have a problem and walk you through the fix. Once the accounting/finance integration to QuickBooks and Xero are available this summer and the additional selling channels like Sears and Rakuten, this company will be hard to beat. Sellbrite enables sellers to seamlessly add inventory from other channels without the huge learning curve of other similar companies. Sellbrite is constantly improving, inventing and integrating features to allow sellers to do what is most important to us…selling!
Vorteile:
Easy to use and small learning curve. The ability to update, list, track products on each channel is priceless. The customer service is outstanding. I can update and access my account anytime and anywhere. The preset feature cuts down on having to enter all the same info when listing. You can see what products are linked with which channel. Price wise, Sellbrite's has a plan for any level of selling and is very affordable. Think seriously about this company before signing with someone else. They have committed to being the best and will soon be with all the up coming planned features.
Nachteile:
Ability to sync with accounting/finance programs like Xero or QuickBooks is a must. Currently I have to use cut and paste to keep the books. Sellbrite did state that QuickBooks Online is scheduled for availability this summer with Xero to shortly follow. Will be waiting for Xero accounting and more channels to be added in the near future.