Was ist CommandCenterHD?
Mit Anbieterunternehmen von digitaler Beschilderung, die sich ausschließlich auf Software konzentrieren, wirst du keine Erfolge erzielen. Anstatt für Anmeldedaten für eine CMS-Plattform zu zahlen, löst das Unternehmen jede deiner Kommunikationsprobleme mit täglichen, professionell kuratierten Inhalten und datenintegrierten Kampagnen.
Musst du die Mitarbeiterbindung, Produktivität in Fertigungsumgebungen oder Einzelhandelserlebnisse verbessern? Industry Weapon bietet Content-Programme, um etwas zu bewirken.
Kostenloser und unbegrenzter 24/7-Support und Schulung.
Wer verwendet CommandCenterHD?
Das Unternehmen bietet Lösungen für digitale Beschilderung für alle Branchen an, von kleinen Unternehmen bis hin zu globalen Konzernen.
Wo kann CommandCenterHD bereitgestellt werden?
Cloud, SaaS, webbasiert, Windows (Desktop), Android (mobil), iPhone (mobil), iPad (mobil)
Über den Anbieter
Industry Weapon
Ansässig in Pittsburgh, USA
2003 gegründet
Telefon-Support
24/7 Live-Support
Über den Anbieter
Industry Weapon
Ansässig in Pittsburgh, USA
2003 gegründet
Telefon-Support
24/7 Live-Support
CommandCenterHD – Videos und Bilder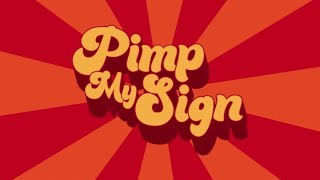 Kosten ähnlicher Produkte wie CommandCenterHD vergleichen
CommandCenterHD Funktionen
Anpassbare Vorlagen
Audit Trail
Automatisches Aktualisieren
Inhalte planen
Layout und Design
Medienbibliothek
Remote-Display-Management
Spiellisten-Management
Support mehrerer Bildschirme
Visueller Editor
Alternativen für CommandCenterHD
Bewertungen über CommandCenterHD
Kristi C.
Assistant Director of Marketing and Communications in USA
Verifizierter Nutzer auf LinkedIn
Unterhaltung, 2-10 Mitarbeiter
Verwendete die Software für: Mehr als 2 Jahre
Great Customer Service
Kommentare: We are planning to add a social media wall to our digital signage and recently discovered that CommandCenterHD has an app called Social Buzz to seamlessly integrate this social media wall with our current promotional videos we are running. They have been great to work with and willing to get us the best options for our needs.
Vorteile:
We are a small department at a larger university. The university as a whole uses CommandCenterHD across campus to control all digital signage. Our department (performing arts venue) uses it to control our promotional televisions in the lobby and box office. The software is simple to navigate with nearly instant playback after changes are made. We are very impressed with the ease of use and the customization it allows.
Nachteile:
It is not mobile friendly when you are trying to update your digital signage on a mobile device or iPad. The dashboard is only 100% functional on a desktop computer.
Antwort von Industry Weapon
vor 3 Jahren
Thanks for your feedback Kristi! Excited to see the amazing things Ball State does with Social Buzz!
Michael R.
Senior Support Team Lead in USA
Krankenhausversorgung & Gesundheitswesen, 5.001-10.000 Mitarbeiter
Verwendete die Software für: Mehr als 1 Jahr
Great Customer Service
Vorteile:
The software is very easy to use. The support is great.
Nachteile:
I don't have any issues with this product.
Eric S.
IT Manager in USA
Kunststoffe, 201-500 Mitarbeiter
Verwendete die Software für: Mehr als 1 Jahr
CommandCenterHD with Embedded LG Players
Kommentare: CommandCenterHD is good. The platform is great, the content is great, using it is pretty easy for the users.
Vorteile:
It has a lot of features for making content. Support does a good job helping end users with their content. Support is responsive.
Nachteile:
The embedded LG Series E player has been super problematic. Our players go offline often. The fixes from support are often limited because they are waiting on fixes from LG. One fix seems to lead to another fix. Feels like we are often going in circles trying to get the embedded players in the TVs stable. Support does their best to help, but there are often not any quick answers and we have a lot of downtime. This link: https://www.industryweapon.com/digital-signage-solutions/why-industry-weapon#devices Markets the embedded players are easy to support and that has not been the case for us. Support 4 TVs with this players and trying to keep them online has cost us many hours of lost productivity internally.
Antwort von Industry Weapon
vor 3 Jahren
Eric, Appreciate your review and glad that you love the content and usability. That said, very sorry about the hardware issues you've experienced. We are working with the manufacturer to resolve your issue as soon as possible.
Sarah M.
Communication Specialist in USA
Verifizierter Nutzer auf LinkedIn
Hochschulbildung, 201-500 Mitarbeiter
Verwendete die Software für: Mehr als 2 Jahre
Great platform for campus digital signage
Kommentare: We installed Industry Weapon software across our new college campus, and it's been great. The ability to easily customize content across campus without having to physically go to each display and reprogram it is such a time-saver. The built-in features are great, and the support can't be beat!
Vorteile:
I love how customizable it is - we have yet to come up with a scenario Industry Weapon can't pull off!
Nachteile:
It's not the most stable platform I've ever used. Certain displays seem to break randomly and inexplicably. But, it's easy to fix on my own!
Antwort von Industry Weapon
vor 3 Jahren
Hi Sarah, Thanks for the review! If you're having an issue, we want to know so that our team can look into what is causing your problem. Your account manager will be reaching out to get more details and help figure out your problem.
Verifizierter Rezensent
Director of Communications and Marketing in USA
Verifizierter Nutzer auf LinkedIn
Öl & Energie, 1.001-5.000 Mitarbeiter
Verwendete die Software für: Mehr als 1 Jahr
Internal Communications: Benefits and Set backs
Kommentare: Benefits overall out way the bad. I would love to see new videos of how to do certain things, more technical things, than are currently displayed. A walk through video would also be nice instead of the shortened videos that are currently shown.
Vorteile:
I love the ease in which slides can be added/deleted from rotation. The ease of adding new users and templates to the main hub is amazing. The image quality and resolution is also amazing when viewing on tv and the quality does not distort.
Nachteile:
How hard template manger is to create. It is challenging to have the whole team set a digital template when reviewing items. It is also hard to create functional ideas without having exact specifications. Another set back is how difficult it is to manage the sizing of media inside of Command Center.
Antwort von Industry Weapon
vor 4 Jahren
Hi there, it sounds like we need to get you better access to training materials! https://training.industryweapon.com/ is a great place to start. We have more in-depth training materials within the "I'm New to CommandCenterHD" section. In particular outlining your options to re-size media like you would in a WSYWIG editor such as Powerpoint. Bottom line, we want to make sure you get access to the training you need. Our email address is included in this response, please let us know availability for a call to review further. Thanks!