Was ist HES Lending Platform?
Die Kreditsoftware von HES Fintech bietet marktführende Technologie und KI, um Banken und Kreditgesellschaften dabei zu unterstützen, in der neuen digitalen Wirtschaft wettbewerbsfähig zu bleiben. Die Lösungen sind White-Label, modular und vollständig konform mit Geschäftsanforderungen und dem rechtlichen Umfeld. Die Kreditplattform von HES Fintech wird innerhalb von drei bis vier Monaten angepasst und implementiert. Bis 2020 haben sich über 115 Finanzunternehmen aus 26 Ländern für HES als Technologielösungsanbieter entschieden.
Wer verwendet HES Lending Platform?
Banken und alternative Kreditgeber: KMU- und Verbraucherkredite, P2P, vermögensbasierte Finanzierung, Absatzfinanzierung, POS, Islamic Banking usw.
Wo kann HES Lending Platform bereitgestellt werden?
Cloud, SaaS, webbasiert, Android (mobil), iPhone (mobil), iPad (mobil)
Über den Anbieter
HES Fintech
2012 gegründet
Telefon-Support
24/7 Live-Support
Chat
Sprachen
Nicht vom Anbieter bereitgestellt
HES Lending Platform Kosten
Startpreis:
Nicht vom Anbieter bereitgestellt
HES Lending Platform bietet keine Gratisversion.
Über den Anbieter
HES Fintech
2012 gegründet
Telefon-Support
24/7 Live-Support
Chat
Sprachen
Nicht vom Anbieter bereitgestellt
HES Lending Platform – Videos und Bilder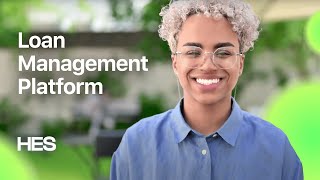 HES Lending Platform Funktionen
Alarmfunktion / Benachrichtigungen
Automat. Entscheidungsfindung / Underwriting
Automatisierte Bekanntmachungen
Bearbeitung von Krediten
Benutzer-Management
Berichterstattung / Analyse
Berichterstattung und Statistik
Dokumentenmanagement
Elektronischer Zahlungsverkehr
Inkasso-Management
Integration in die Buchhaltung
Kontaktmanagement
Kreditnehmer-Management
Kundenmanagement
Multi-Channel-Kommunikation
Online-Applikationen
Portfoliomanagement
Preismanagement
Zahlungsoptionen
Alternativen für HES Lending Platform
Bewertungen über HES Lending Platform
Durchschnittliche Bewertung
Preis-Leistungs-Verhältnis
Nutzerbewertungen nach Unternehmensgröße (Angestellte)
<50
51-200
201-1.000
>1.001
Bewertungen nach Punktzahl finden
Volodymyr K.
COO in Ukraine
Verifizierter Nutzer auf LinkedIn
Finanzdienstleistungen, 1.001-5.000 Mitarbeiter
Verwendete die Software für: Mehr als 1 Jahr
Very good experience in the Payday Loan Platform Development
Kommentare: We started our partnership with HES FinTech to enter a new market in Asia with an online platform for short-term loans. The goal was to develop a full stack of applications to start a lending business in an Asian country. We required a back-office part and a customer portal, as well as a number of integrations. From the initial project stage, we enjoyed the professional approach of every team member. Business analysts at HES have sufficient experience in banking and finance. The developers are well-trained and experienced in building automated loan origination and loan management systems. It's a pleasure to work with a team of people, who understand your business domain and objectives. The HES Core system is highly functional and includes all the features we wanted. The team did a great job: they implemented the required level of customization and integrations. We needed a full-fledged team for development and business analysis.
As a result, we went live with top-notch software that automates many processes and helps to decrease operational costs. So, it exceeded our expectations and is totally worth its money. The project management itself was transparent and effective. If some unexpected situations happened, the PM was there to settle the problem right away, so the team met the deadline and launched the project successfully.
Vorteile:
The professional approach of every team member and understanding of your business domain and objectives, for example, business analysts at HES have sufficient experience in banking and finance. effective project management - meeting deadlines, no downtime. the resulting product is better than expected - extended functionality, high performance.
Nachteile:
- the hourly rates could be lower
Finanzdienstleistungen, 11-50 Mitarbeiter
Verwendete die Software für: 6-12 Monate
Great for offline loan origination
Kommentare: My company provides short-term cash advances and payday loans focusing on the offline sales channel. We switched to HES lending software from a legacy loan origination system, which was slow and inconvenient to manage. HES team was very accommodating to our needs from the moment we signed up. They make timely improvements whenever we ask for them, and advise us on how to develop the system more efficiently. Our current system is well optimized for the offline operation. It follows a set of best practices of the lending industry and allows us to keep track of how our business is performing with helpful dashboards and reports. I would highly recommend both the company and their products.
Vladimir K.
CEO in Belarus
Finanzdienstleistungen, 11-50 Mitarbeiter
Verwendete die Software für: 6-12 Monate
Compliant and scalable
Kommentare: We were looking for a mature loan pipeline management solution to launch a payday lending business in Ukraine. Our primary aim was to bring best international practices of online personal lending to Ukraine's emerging market and to achieve compliance with the EU's principles and standards. With HES software, we got these needs covered. We managed to go live in as little as 10 weeks thanks to the effort of the implementation team and clear project requirements.
We have found the HES company to be very competent and accommodating in our requests. The system they have implemented for us helps us originate and service thousands of quality loans per month.
Verwendete die Software für: Nicht angeboten
Robust system for leasing automation
Kommentare: Our company provides financial leasing services and partners with retail chains and online stores that sell consumer goods to individual customers. We have been having difficult time finding leasing automation software that is robust enough for our needs. HES platform was the ready answer for most of our requirements. It allowed us to move away from legacy software.
The system they have built for us provides the utmost transparency in communication with partner retail chains. It enables ongoing monitoring and management, and timely adjustment of all our processes. It has reduced the generation time for each new leasing application by more than 5 times. Apparently, their software works as advertised on their website.
Boris B.
Co-founder in USA
Verwendete die Software für: Nicht angeboten
Greatest solution for online lending startups and more
Kommentare: HES have been our reliable technology partner since 2011. They have helped us start and get our lending solution going. The great thing about HES is their talent pool. They have a very profound understanding and practical knowledge of tech infrastructure. Thanks to their advice and dedication, we smoothly got to the market with an MVP and started growing our business very quickly. Their people help us focus on our business objectives and always give honest opinions on where we should or shouldn't spend our money. I think they are adding critical value to MoneyMan.