Was ist TMetric?
TMetric ist ein kostenloser und benutzerfreundlicher Online-Zeitverfolger für Freiberufler und Teams mit 2 bis 100 Teilnehmern. Mit TMetric können Sie: Budgets für Ihre Projekte festlegen; Raten für jede Aufgabe, jeden Kunden, jedes Projekt oder jedes Teammitglied festlegen; Abrechnen Ihrer Kunden; den Arbeitstag auf einer Zeitleiste darstellen; detaillierte Zeit- und Geldberichte und Screenshots erstellen. Integrierbar in Trello, JIRA, Asana, Basecamp, Bitbucket, Freshdesk und viele mehr.
Wer verwendet TMetric?
TMetric wird häufig von Softwareentwicklern, Designern, Beratungsagenturen, Universitäten, Spieleentwicklungsstudios, Finanzinstituten, Banken, Online-Shops, Textern verwendet.
Wo kann TMetric bereitgestellt werden?
Cloud, SaaS, webbasiert, Mac (Desktop), Windows (Desktop), Linux (Desktop), Windows (On-Premise), Linux (On-Premise), Android (mobil), iPhone (mobil)
Über den Anbieter
Devart
Ansässig in Prague, Tschechien
1997 gegründet
Chat
Sprachen
Deutsch, Englisch, Russisch
TMetric Kosten
Startpreis:
4,00 $/Monat
Ja, kostenloser Test verfügbar
Ja, Gratisversion verfügbar
TMetric bietet eine Gratisversion und eine kostenlose Testversion. Die kostenpflichtige Version von TMetric ist ab 4,00 $/Monat verfügbar.
Preismodelle
Kostenlose Testversion
Über den Anbieter
Devart
Ansässig in Prague, Tschechien
1997 gegründet
Chat
Sprachen
Deutsch, Englisch, Russisch
TMetric – Videos und Bilder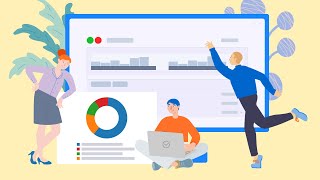 TMetric Funktionen
Abrechenbare & nicht abrechenbare Stunden
Abrechnung & Rechnungsstellung
Aufgabenmanagement
Automatische Zeiterfassung
Berichterstattung / Analyse
Drittanbieter-Integration
Kalenderverwaltung
Lohn- und Gehaltslisten-Management
Mitarbeiter-Datenbank
Mobiler Zugriff
Online-Zeiterfassung
Timesheet Management
Urlaubsverfolgung
Urlaubsverwaltung
Zeit & Kosten Verfolgung
Zeitverfolgung
Überstunden-Berechnung
Tammi O.
Owner in USA
Verifizierter Nutzer auf LinkedIn
Vorstandsbüro, 2-10 Mitarbeiter
Verwendete die Software für: Mehr als 1 Jahr
I NEED THIS... and LOVE it
Kommentare: I have used this for a couple of years and have even recommended to my clients that want to hire staff. I have some clients that want to know how every minute is spent and others that are happy as long as I am getting the task done in the time I am allotted, but TMetric takes all of the guesswork out. Regardless of what I am invoicing the client for I can send the report from TMetric so I am aware of exactly how much time to bill each client for.
Vorteile:
I like that with the click of a button I can not only switch between clients but also sub projects for each of those clients. At the end of the week I can run a report and pull everything into a spreadsheet and send each client a complete snapshot of how much time was spend on which aspects of their business. There is even an app so if I am not sitting at my desk but doing some work from my tablet or on a call I can still click the button and track every minute.
Nachteile:
I have not encountered anything I dislike. I use the free version and have not found its limitations
Antwort von Devart
vor 2 Jahren
Thanks for your trust, Tammi.
Sagar P.
Android Developer in Indien
Verifizierter Nutzer auf LinkedIn
Computer-Software, 2-10 Mitarbeiter
Verwendete die Software für: Kostenlose Testversion
Easy to use, Effective, Efficient and Productive
Kommentare: I can see the demanding, bright and shining future of this productive tool. The product has been helping me a lot. It saves time and energy. That means, less efforts and more productivity. I trust and recommend this product.
Vorteile:
1. The activity feature… 2. Auto suggesting options to fill… 3. We can treat Idle time as a break in one click… Really loved that "Add as a break" option… 4. Automatic adjustment of time entries. E.g. when I add a new time entry and if it is overwriting (overriding, overlapping) an existing entry, the app will split the existing time entry into two (before and after segments) and will allocate the new time entry a space in between. This saves a lot of user interactions, time and energy. 5. Export report as pdf file feature 6. Ability and flexibility of bulk edit
Nachteile:
Missing: 1. That "i" hover description in reports and entries also. 2. Android App and Desktop App are not user friendly like the web app. 3. Floating action button in webApp for adding a time entry/task quickly. 4. WebApp: Unable to select multiple tags while typing in tag area. 5. Ability to add tags in Android app 6. In the Android app: Reports -> last row (e.g. when current date is between 26 to 31) is covered by the apply button. So, no way to select the end date or last couple of days for the report. 7. Group by project and Sort by duration options in My time (time) screen in addition to sequential (order-wise) entries. 8. Timer (customized timer, alarm with description) option along with each time entry… Sometimes we take a break after 25 minutes and sometimes, after 40 minutes of focus… 9. No widget in android for quick time entry. 10. Line graph for a particular project so that we can observe and analyze any increase or decrease in time spent for the project easily. 11. Current task name with time instead of today time balance in chrome tab title. 12. Dynamic project creation. If it is a new project, we have to first create a project and only then we can create a time entry… 13. Dynamic tag creation (if the tag is not available) while we type in the task. 14. Sort by time configuration and description in pdf report. 15. Bookmark entries and tags 16. Group of tags 17. Time entry suggestions so that we don't have to write
In Betracht gezogene Alternativen: Toggl Track
Gründe für den Wechsel zu TMetric: Compare to Toggl, TMetric reduces many user interactions such as "add as break" and adjustment of "overwriting time entries". So, less user interactions, less efforts, less time, less energy investment and consumption, more productivity. Also, Toggl is costly than TMetric.
Antwort von Devart
vor 2 Jahren
Thank you very much for such a detailed review, Sagar. We will definitely take into account your recommendations.
Professionelles Training & Coaching, 2-10 Mitarbeiter
Verwendete die Software für: 1-5 Monate
Great value - time tracking
Kommentare: Overall very satisfied.
Vorteile:
TMetric is exactly what I was looking for as my business continues to grow. I manage multiple business clients and frequently get interrupted or have to switch between tracking time for each client as a phone call or email comes through. TMetric let's me easily switch to a different client and then resume what I was working on previously. It also makes billing my clients easy, as it syncs with Quickbooks Online.
Nachteile:
I would like to see more options in reporting. It would also be great to see what my billable hours/balance is for the month in a report, but the only option is per each week.
In Betracht gezogene Alternativen: QuickBooks Time
Warum TMetric gewählt wurde: Needed to easily track time back and forth between customers.
Zuvor genutzte Software: HoursLogger
Gründe für den Wechsel zu TMetric: Functionality was what I needed.
Verifizierter Rezensent
Creative Director in UK
Verifizierter Nutzer auf LinkedIn
Marketing & Werbung, 2-10 Mitarbeiter
Verwendete die Software für: 6-12 Monate
A review of TMetric by the Creative Director of a Marketing Agency
Kommentare: I've been using it for around a year now and, like I say above, it's mostly fine and easy but with a couple of bugs or areas of badly designed UI or UX. The page design and colour scheme and UI do feel a little dated and not quite slick enough perhaps?
Vorteile:
I like it's simplicity - both in looks and function. Once the browser extension is installed you can time track tasks straight from Asana or manually add the time yourself - both methods are relatively quick to do. I like that you can view reports of how you've spent your time - on what projects and clients. Very useful for administrators and accountants.
Nachteile:
It often crashes, breaks or bugs out, leaving myself and my team unable to track our hours in the software. It only breaks every three weeks or so, but I suppose I did expect it to work ALL the time. The other thing that is very annoying is when you are manually entering your hours and they start in AM and finish in PM. The slightly-clunky-to-use clock interface does not automatically guess that you meant PM and ruins all the hours you've already entered that morning by setting the last task as finishing at 12.45AM! The analogue clock face interface used to enter times is a little annoying - it has to be clicked or pressed in the right order and very accurately. It is easy to accidentally leave a timer tracking - even overnight. Perhaps there could be some way to counter this?
Antwort von Devart
vor 2 Jahren
Thanks for your feedback. We're working hard to meet the users' requirements.
Marketing & Werbung, 2-10 Mitarbeiter
Verwendete die Software für: Mehr als 2 Jahre
Really recomend!
Vorteile:
Tmetric made the simplest time tracking. We can track every single minute,.
Nachteile:
A little expensive just for simple software