Was ist MasterControl Quality Excellence?
Die neue MasterControl Manufacturing Excellence Suite mit validierten Lösungen automatisiert den End-to-End-Produktionslebenszyklus und lässt sich nahtlos in andere Unternehmensanwendungen wie MRP (Material Resource Planning), MES (Manufacturing Execution System), ERP (Enterprise Resource Planning), MOM (Manufacturing Operations Management) und in die Produktionsplanung integrieren. Es ist die erste Software, die eine vollständig papierlose und konforme Produktionsaufzeichnungsfunktionalität bietet, die die Erstellungs-, Überprüfungs- und Genehmigungszeiten von Dokumenten von Tagen oder Wochen auf Stunden reduziert. Erfahre, wie du mit MasterControl jedes Mal auf Anhieb alles richtig machen kannst.
Wer verwendet MasterControl Quality Excellence?
Primäre Zielmärkte sind Qualitätsmanager in Life-Science-Unternehmen, die mit streng regulierten Produkten zu tun haben.
Wo kann MasterControl Quality Excellence bereitgestellt werden?
Cloud, SaaS, webbasiert, Mac (Desktop), Windows (Desktop), Windows (On-Premise), Linux (On-Premise), Android (mobil), iPhone (mobil), iPad (mobil)
Über den Anbieter
MasterControl
Ansässig in Salt Lake City, USA
1994 gegründet
Telefon-Support
MasterControl Quality Excellence Kosten
Startpreis:
Nicht vom Anbieter bereitgestellt
MasterControl Quality Excellence bietet keine Gratisversion.
Preismodelle
Über den Anbieter
MasterControl
Ansässig in Salt Lake City, USA
1994 gegründet
Telefon-Support
MasterControl Quality Excellence – Videos und Bilder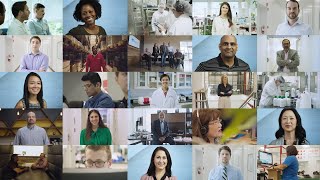 MasterControl Quality Excellence Funktionen
Alarmfunktion / Benachrichtigungen
Archivierung & Aufbewahrung
Auftragsmanagement
Berichterstattung / Analyse
Beschwerdemanagement
Compliance Management
Compliance-Verfolgung
Corrective and Preventive Action (CAPA)
Dashboard
Dokumentenmanagement
Dokumentkodierung & -kontrolle
Feedback-Management
Geräte-Management
Instandhaltungsmanagement
Kommunikationsmanagement
Kundenreklamations-Tracking
LieferantenQualitätskontrolle
Mobiler Zugriff
Planung von Materialanforderungen
Priorisierung
Problem-Nachverfolgung
Produktdatenmanagement
Projektmanagement
Qualitätsmanagement
Reaktions-Management
Risiko-Scoring
Risikoberichte
Risikobewertung
Risikomanagement
Routing
Rückverfolgbarkeit
Störfallmanagement
Trainingsmanagement
Versionskontrolle
Veränderungsmanagement
Volltextsuche
Warnungen / Eskalation
Wirtschaftsprüfung-Management
Zugriffskontrollen / Berechtigungen
Alternativen für MasterControl Quality Excellence
Bewertungen über MasterControl Quality Excellence
Deanna
Q&R Manager
Verifizierter Nutzer auf LinkedIn
Medizinische Geräte, 11-50 Mitarbeiter
Verwendete die Software für: Mehr als 1 Jahr
Implementation of Doc and Training
Untertitel auf Deutsch sind im Videoplayer verfügbar
Joanne
Clinical Analyst in USA
Verifizierter Nutzer auf LinkedIn
Krankenhausversorgung & Gesundheitswesen, 10.000+ Mitarbeiter
Verwendete die Software für: Mehr als 2 Jahre
MasterControl Quality Management system
Kommentare: MasterControl has allowed us to replace book shelves of policy binders, file cabinets of employee training and competency forms. Staff can all access the same document at the same time instead of waiting for the binder to be free. Regulatory requirements are easy to track within the system.
Vorteile:
This system is flexible enough for a any regulated industry. It includes a document management module, employee training module, Quality module that included Deviations, CAPA, Change Control, non-Conformance; Quality, risk management, etc.
Nachteile:
The suite of modules has not been certified as HIPAA compliant, except for the Documents module. Full HIPAA compliance is on their timeline for 3rd quarter 2020.
Deanna
Q&R Manager in USA
Medizinische Geräte, 11-50 Mitarbeiter
Verwendete die Software für: Mehr als 1 Jahr
Implementation of Doc and Training
Kommentare: We had a paper training process and used PDM for document control, which was not ideal because the user had access to prior control document revisions. Once we were able to inventory our procedures and forms, we were able to implement a solution that is long term sustainable
We know we hit the jackpot, when the [SENSITIVE CONTENT HIDDEN] of the company said that was able to do training very easily because the document was attached to the training. He didn't need to attend training on how to use the software to figure out how do complete his procedure assignment training.
Vorteile:
1) For the user, it was very easy for the user to complete training. Steps are very intuitive 2) Implemented a document control solution that prohibited certain users from seeing archived versions of the documents. 3) each to find document by searching by datacard elements
Nachteile:
didn't set up data card structure as best that we could.
In Betracht gezogene Alternativen: TrackWise
Warum MasterControl Quality Excellence gewählt wurde: paper controlled process for training and change control that was not regulatory compliant and couldn't be sustained.
Zuvor genutzte Software: SolidWorks Enterprise PDM
Gründe für den Wechsel zu MasterControl Quality Excellence: functionality
Pharmazeutika, 1.001-5.000 Mitarbeiter
Verwendete die Software für: Mehr als 2 Jahre
Middle-of-the-road quality system
Vorteile:
- Often includes impressive enhancements to the system between version updates - Useful knowledge base that can be leveraged for troubleshooting defects or common issues - Excellent document control - Ability to implement Enterprise Business Units is useful for managing more than one business unit in the system
Nachteile:
- Navigation can be challenging for end-users with both limited or expansive access and rights to the system - Lack of GUI customization - Occasional defects have caused quality issues - jReports isn't completely user friendly therefore incorrect usage can slow down the system - On-demand self-led library is not free which contains excellent resources that can be leveraged for end-user education and/or troubleshooting purposes
Jon
Quality Director in USA
Medizinische Praxis, 1.001-5.000 Mitarbeiter
Verwendete die Software für: 6-12 Monate
System Integration
Kommentare: We needed a validated system to replace our existing homegrown systems. The integration of the modules made this move a relatively painless one.
Vorteile:
We went from several home grown or small scale products and rolled them all into one with MasterControl. It significantly lowered our risk, makes our processes more efficient, and streamlined ongoing system maintenance and support. Many systems are good about recording information (all the inputs) but don't put much effort into the outputs. MasterControl makes it easy to pull out the information you are looking for and schedule specific reports for delivery when needed.
Nachteile:
Being new to the medical device world, the sign offs and approvals seems cumbersome, but I would expect those from any system in this arena. That was a little to get used to, but it is setting us up for success when it comes audit time.
In Betracht gezogene Alternativen: Greenlight Guru, TrackWise, ETQ Reliance und SmartSolve
Gründe für den Wechsel zu MasterControl Quality Excellence: MasterControl was a mature system with many features more advanced over the competitive products. The sales team was fully engaged, offered as many demos as we needed, answered every question, and was super responsive. The reporting, the online collaboration, the integrated modules, and the flexibility of the solutions to meet our specific company needs were the main drivers. It helped that we had an internal resource that was previously a power user who had a good experience as well as customers who had previous positive experiences with MasterControl.
Debbie
Senior Quality Officer in UK
Pharmazeutika, 501-1.000 Mitarbeiter
Verwendete die Software für: Mehr als 2 Jahre
Quality Changes Everything
Kommentare: We are currently upgrading from and older version of MasterControl to their new cloud based offering and the updates to the training module will make keeping track of employees training status much quicker and easier.
Vorteile:
The user interface makes this software so much easier to use than others that I have tried, even the most technophobic people in our organisation are willing and able to get on with MasterControl
Nachteile:
There are a couple of areas where we would like to hide or remove buttons so that they don't confuse the end user, but I'm sure these suggestions will be looked at the way MasterControl evaluate all customer feedback and will eventually be implemented.
In Betracht gezogene Alternativen: Veeva Vault und Q-Pulse
Gründe für den Wechsel zu MasterControl Quality Excellence: Offered everything that we needed in a much cleaner and easier to use package