Das könnte dich auch interessieren:
Was ist FreshSchools?
FreshSchools ist ein modernes und ansprechendes Kommunikations- und Fundraising-System, das speziell für PreK-12-Schulen entwickelt wurde.
Die Einrichtung dauert 5 Minuten und es werden sogar die Daten für dich eingepflegt, wenn du das wünschst. FreshSchools spart dir garantiert Hunderte von Stunden bei der Kommunikation, Veranstaltungsverwaltung, Freiwilligenarbeit und unterstützt dich dabei, Tausende Dollar bei Spendenaktionen zu sammeln.
All dies ist über ein ansprechendes Dashboard zugänglich. Teste die Software.
Wer verwendet FreshSchools?
K-12 Schulen, Grundschulen, Mittelschulen, Oberschulen, Vorschulen, Montessori-Schulen
FreshSchools – Details
FreshSchools
2013 gegründet
FreshSchools – Videos und Bilder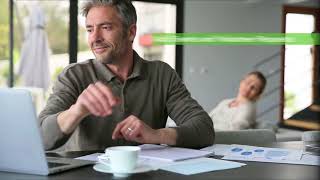 ▶︎
FreshSchools – Details
FreshSchools
2013 gegründet
Kosten ähnlicher Produkte wie FreshSchools vergleichen
Startpreis
60,00 $/Monat
97,00 $/Monat
Nicht verfügbar
20,00 $/Monat
FreshSchools – Bereitstellung und Support
Einsatz
Cloud, SaaS, webbasiert
Android (mobil)
iPhone (mobil)
iPad (mobil)
Training
Live Online
Webinare
Dokumentation
Funktionen von FreshSchools
API
Aktivitäts-Dashboard
Aktivitäts-Verfolgung
Alarmfunktion / Benachrichtigungen
Anmeldung / Onboarding
Anpassbare Berichte
Anpassbare Formulare
Anwesenheitsmanagement
Aufgabenmanagement
Berichterstattung / Analyse
Berichterstattung und Statistik
Beurteilung-Management
Bibliotheks-Management
Buchhandlungs-Management
Cafeteria-Management
Daten-Import / -Export
Dokumentenmanagement
Dokumentenmanagement
Dokumentenspeicher
Drittanbieter-Integration
Echtzeit-Benachrichtigungen
Elektronische Zahlungen
Eltern-/Schüler-Portal
Facility-Management
Finanzmanagement
Fortschrittsbericht
Höhere Bildung
Kalenderverwaltung
Klassenterminplanung
Kundenportal
Lernmanagement
Mitarbeitermanagement
Online-Kalender
Online-Zahlungen
Personalverwaltung
Registrierungs-Management
Rollen-basierte Genehmigung
Schulbezirk
Self-Service Portal
Software für Schulen
Sonderpädagogik
Studenten-Management
Studenteninformationen/-dokumente
Studentenportal
Stundenplan-Management
Transportmanagement
Unabhängig/Privat
Verfolgen der Teilnahme
Wohnungsmanagement
Zulassungsmanagement
Claire C.
Math Interventionist in USA
Verifizierter Nutzer auf LinkedIn
Bildungsmanagement, 11-50 Mitarbeiter
Verwendete die Software für: 6-12 Monate
Great for communication
Kommentare: FreshSchools is a great way to increase parent and community involvement in the school. Having parents engaged in their child's education is invaluable and really makes a difference in that child's life. For this reason I would highly recommend FreshSchools.
Vorteile:
FreshSchools is a great tool for parent and community engagement. The school I teach at has seen a lot of positive improvement from using it. With FreshSchools, rather than having long email chains where details get buried, parents have a central place to access information. It is very user friendly and has a visually appealing interface.
Nachteile:
It took a while to get set up with it, but other than that I haven't had any issues with the software. It would be nice if a totally free version was offered rather than just a free trial.
Rodrigo L.
Software Engineer in USA
Computer-Software, 10.000+ Mitarbeiter
Verwendete die Software für: 1-5 Monate
A great suite that covers all the basics, plus delivers really powerful fundraising tools
Kommentare: After an exhaustive search and trial of school/community/PTA communication tools, we finally arrived at FreshSchools.
Our core requirements for an online suite were:
* Easy to use for all
* Available on the web, mobile web, Android, iOS.
* Must have well-developed fundraising tools
* Affordable
* Well organized volunteer opportunity fulfillment
* Privacy, security and user choice
* Great directory/roster After a few days trying out the software, it was clear that not only did it meet our needs, it exceed in many areas. It is clear that FreshSchools takes privacy and security seriously, and they communicate their practices on their main site. You can reach your content on any device, from anywhere, a must in today's multi-screen world. The cost is sensible, flexible, and much lower and other products that don't have nearly as much to offer. The integrated fundraising tools are really a huge boost to our small school community. The ability to be able to share fundraising event externally in a beautiful vibrant is key when sharing links across social media and traditional email. Being able to have one place to run reports is a big win for our fundraising volunteers. A simple volunteering interface bring a ton of value for our room parents, who now can create and manage events in one place and not worry about hunting down email addresses, they are all in the directory Glad to have a school store that is easy to maintain and use We have had great support from the FreshSchools team, and request for features has been delivered in a short time (weeks, not months) There are some places where FreshSchools is still growing and will get better I am sure:
* Documentation is sparse
* Customization is minimal
* Full calendar sync is needed
* Performance optimization (large lists can load slowly)
* Integration of 3rd party tools like Google analytics Overall our school community has benefited from our FreshSchools adoption, and it has been a great fit for our needs.
Vorteile:
Easy to use, and has integrated fundraising tools.
Nachteile:
The use of discussion boards needs to be expanded. Any parent should be able to start one, and you should be able to reply to a post via email. Calendar sync a must.
Francine C.
PTO Secretary in USA
Bildungsmanagement, 51-200 Mitarbeiter
Verwendete die Software für: Mehr als 2 Jahre
We used FreshSchools at my son's school. It was great the first two years.
Kommentare: Ease of use, great features, etc.
Vorteile:
Once set up is done, so easy to use. For techies, this is great. Teachers can easily message parents of classes and assign work, send attachments, etc.
Nachteile:
Getting everything set up is slightly cumbersome. Some features are not user friendly but for the most part it's a great software. Year 3 they hit us with double the annual fee, for fewer features and for the same features was going to be 75% more than previous two years, so that is a big con. Especially for small schools and or PTA/PTO.
Claire B.
Parent Volunteer in USA
Bildungsmanagement, 201-500 Mitarbeiter
Verwendete die Software für: 6-12 Monate
FreshSchools is a great tool for parent engagement!
Kommentare: I started with FreshSchools early on and it has been a fantastic asset to our school. The school directory is a great way to put faces to names and figure out the parent/child relationships. How often do you see someone and you can't remember their name, but you know their child? FreshSchools makes it easy to look them up and save yourself that awkward dance of interacting with someone and trying to figure out their name. We have used the calendar extensively and piloted the communications functions for our Room Parents. Parents can sync their calendars and always be on top of what is happening at school. We rigged the volunteer system a bit to act as our Parent/Teacher Conference scheduler and the feedback we've gotten is that it is "easy peasy!" The best thing about FreshSchools is the support. When we were getting things set up, there were some hiccups and features that needed to be added and the willingness to listen to our requests an the immediate and friendly support from the FreshSchools team is incredible! We set up the school store and for the first time, our parents can buy merchandise online and it is incredibly easy to track and fulfill orders. FreshSchools is amazing and I HIGHLY recommend it!
Vorteile:
The rapid pace of new features and responsiveness of the support team.
Nachteile:
The emailing and communication features could be more robust, but with every week, new features are added and the support team is INCREDIBLY responsive.
Gabiela G.
Student in Venezuela
Verwendete die Software für: Nicht angeboten
It is unique in its style of school management!
Vorteile:
Its interface is pleasant, although in this academic subject there are many actors, among them, students, teachers, parents and representatives, there are also several details to configure such as the degrees offered, the sections, the students, the professors, In spite of all these factors that must be configured, the application is responsible for doing it very easily. This software is applicable to any type of educational institution, and easily manages students, teachers, courses, rooms, galleries, documents, events, etc. that make up the day to day of a school community. I must point out that it speeds up the communication between the school, parents and students thanks to the technology of Internet use and the devices that just email.
Nachteile:
Despite presenting its free trial version of 30 days, this software to be obtained completely has to pay for the license of use.