Was ist ISPolitical?
Die fortschrittlichsten Tools für die politische Buchführung, Compliance und Finanzberichterstattung. ISP ist ein Traum für Compliance-Profis, aber auch für Unerfahrene auf diesem Gebiet einfach zu nutzen. Die exklusive künstliche Intelligenz erledigt deine Verwaltungsarbeit (z. B. die Anforderung und Aktualisierung von Informationen zu Beitragenden und Arbeitgebenden). Du konzentrierst dich auf das Wesentliche, anstatt nur jeden Tag dieselben Tastenkürzel zu wiederholen. Viele weitere Tools und intelligentes Design, damit sich der finanzielle Aspekt deiner Kampagne deutlich besser gestalten lässt.
Wer verwendet ISPolitical?
ISP unterstützt voller Stolz politische Kampagnen und Organisationen jeder Größe oder Ausrichtung. Finanzchefs, Spendenaktionen, CPAs, Kampagnenmanagement und Kandidierende werden begeistert sein.
ISPolitical – Details
Integrated Solutions Political
2015 gegründet
ISPolitical – Details
Integrated Solutions Political
2015 gegründet
ISPolitical – Videos und Bilder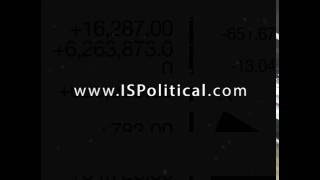 Kosten ähnlicher Produkte wie ISPolitical vergleichen
Startpreis
39,99 $/Monat
45,00 $/Monat
109,00 $/Monat
29,00 $/Monat
ISPolitical – Bereitstellung und Support
Kundenbetreuung
E-Mail/Helpdesk
Telefon-Support
Chat
Training
Persönlich
Live Online
Webinare
Dokumentation
Funktionen von ISPolitical
API
Abbildung und Zuordnung
Aktivitäts-Dashboard
Anpassbare Berichte
Anpassbare Felder
Befragungs-/Umfragemanagement
Berichterstattung und Statistik
Daten-Import / -Export
Demografische Daten
Drittanbieter-Integration
E-Mail Erinnerungen
E-Mail Marketing
E-Mail-Management
E-Mail-Tracking
Echtzeit-Berichterstattung
Elektronische Zahlungen
Ereignisgesteuerte Aktionen
Formularverwaltung
Freiwilligen-Management
Fundraising-Management
Für Demokraten
Für Republikaner
Für politische Kampagnen
Kampagnen-Segmentation
Kampagnenanalysen
Kampagnenmanagement
Kampagnenplanung
Kontakt-Datenbank
Kontaktmanagement
Kundenspezifisches Branding
Mehrere Kampagnen
Mitarbeiter-Management
Mobiler Zugriff
Online-Zahlungen
Pfand-Management
SMS-Marketing
Social-Media-Integration
Spender-Management
Spender-Zielgruppenerfassung
Suchen / filtern
Tracking von Beiträgen
Veranstaltungskalender
Veranstaltungsmanagement
Wähler-Datenbank
Siehe die vollständige Kampagnen-Software für politische Kampagnen Liste
Tyger R.
Fundraising Consultant in USA
Fundraising, 2-10 Mitarbeiter
Verwendete die Software für: 1-5 Monate
ISP Changed the Game for my Firms Political Compliance Department
Kommentare: I had an overall great experience. I chatted with our awesome sales person [SENSITIVE CONTENT HIDDEN] about my dilemena (the campaign I was working with had previously only ever logged $5000 worth of contributions on a quarterly FEC and was now in a situation where they had to log $80,000 worth of contributions in a matter of a few days with a rapidly approacing deadline) and she was able to quickly take me up to speed on the features of ISP that I'd be needing and saved me time by not going through the CRMs other features which I wasn't needing at the time. After pulling the trigger on the purchase of ISP their tech support team held my hand for hours until I could get my campaign's data onboarded and ready to file. Tech support was also made specially available for me during the weekend and evening of my filing so I greatly appreciated the VIP treatment as just a run-of-the-mill campaign client. After using it for about one week I totally understand how to do everything I do with compliance via ISP so there was very little learning curve. Overall it has been a great experience and I would recommend the product to any committee that is in need of immediate compliance quick fix. Thinking back on all of my long nights spent on FECFile I wish I'd have found out about ISP earlier!
Vorteile:
Having previously used FECFile as well as NGP for handling my client's compliance needs, I was blown away by how easy it is to bulk import donor data and seamlessly file reports. Uploading $100,000 worth of contributions would have taken 2 days manually using FECFile, a day of troubleshooting for FECFile's bulk upload feature, or 4 hours with NGP's compliance feature, however it took me no more than 20 minutes on ISP. Highly recommend for anyone that is in a jam and needs to upload a FEC report with tons of data FAST. Absolute game-changer. Their payment tiers also make it super affordable for small and mid-sized committees.
Nachteile:
I LOVE the software and don't have many complaints, the only thing I'd say is that I don't love the colorway of the user interface once you are in the app. This is only an aesthetic issue though
Buchhaltung, 2-10 Mitarbeiter
Verwendete die Software für: 1-5 Monate
In Betracht gezogene Alternativen:
I learned how to be a campaign treasurer using ISP
Kommentare: I loved working with everyone at ISP and would not have moved the campaign if I had not been forced to. I can talk more about what I loved about ISP by talking about what I hated about another system. We had to move the bookkeeping to a separate platform which meant double entry and no longer a connection between the FEC reporting and our internal reporting. It was a nightmare! I could never understand if all the transactions were entered and looking for differences was impossible. If i were to get involved in another political campaign now, I would require that they use ISP.
Vorteile:
Coming from a financial background, I loved ISP from the beginning. We were able to reconcile the bank account and provide internal statements right away for the campaign. The connection between the internal financial records and the external FEC reporting made it so easy to find and easily correct individual transactions to understand all the detail of our FEC reports. I had several suggestions early on and to my delight these were implemented quickly! I was forced to move to NGP which I felt from a financial standpoint was a disaster. ISP took the time to understand my concerns and either provided me with a quick answer or discussed how they could improve their software.
Nachteile:
At the time, the fundraising platform was still being improved and political consultants required that we move to another platform. I used the software in 2017 and there have been many improvements.
Steve W.
Treasurer in USA
Verwendete die Software für: Nicht angeboten
Great App - Plenty of Promise
Kommentare: I've been involved in several web based implementations in my 32 years in the IT industry. These guys are getting it right! Still in it's infancy but high value with much promise. Customer service is beyond compare.
Olivia L.
Co-Founder and Finance Strategist in USA
Fundraising, 2-10 Mitarbeiter
Verwendete die Software für: 1-5 Monate
In Betracht gezogene Alternativen:
ISP is a top notch fundraising and compliance CRM
Kommentare: ISP solve the cost transparency problem and the confusing platform of NGP. Their customer service is responsive, efficient and helpful. You leave the conversation with actual answers, instead of confusion or no answers at all.
Vorteile:
The customer service is responsive and helpful. ISP itself is easy to use and doesn't over charge for the access to the platform. I am able to efficiently work with my clients that want fundraising services and compliance as well without being overwhelmed.
Nachteile:
I don't have any complaints about ISP. My fundraising and compliance services have become more streamlined since switching from NGP to ISP
Alexis J.
Political Candidate in USA
Politische Organisation, 2-10 Mitarbeiter
Verwendete die Software für: Mehr als 1 Jahr
Thank you ISPolitical for Returning Politics to the People
Kommentare: My overall experience was amazing and I look forward to utilizing this software in any future political endeavors as well as recommending it to any political teams.
Vorteile:
This software allows for the everyday citizen to have the tools needed to comply with government regulations to be a candidate and represent their values. I was able to get started as an everyday American into politics. Your software truly returns the power to the people and not just vested in insiders. In NM, I made history as the first candidate to have won a primary without receiving the pre-primary delegation nomination. I took the vote to the people and I was funded by they people and turned out winning the primary nomination and moving the needle for our party's values by 10% which has not happened in the last 38 years. Had I not started out with a software to assist with compliance, I would not have been able to get into politics and be a voice of a mother, a wife, and engineer. Thank you ISPolitical!
Nachteile:
This software was easy to use and I loved the feedback from ISPolitical staff. They were always prompt and courteous.