Was ist Claritum?
Claritum cloud suite of software provides a broad range of Procurement related functionality.
Whether you purchase by Category, Project or in an Adhoc manner all three are supported on Claritum and adaptable to your process workflows.
Over 150,000 users in 70 countries, including many of the world's leading enterprises, regional businesses and fast growing service providers rely on Claritum to deliver significant, measurable and sustainable savings and efficiencies.
Wer verwendet Claritum?
Organizations looking to streamline their Procurement order capture and aggregate demand. Current clients include large and medium enterprises and Procurement service providers
Wo kann Claritum bereitgestellt werden?
Cloud, SaaS, webbasiert
Über den Anbieter
Claritum
Ansässig in Bath,, UK
2002 gegründet
Chat
Erhältlich in diesen Ländern
Vereinigtes Königreich
Über den Anbieter
Claritum
Ansässig in Bath,, UK
2002 gegründet
Chat
Erhältlich in diesen Ländern
Vereinigtes Königreich
Claritum – Videos und Bilder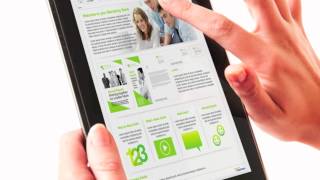 Kosten ähnlicher Produkte wie Claritum vergleichen
Claritum Funktionen
Auftragsabwicklung
Auftragserfassung
Auftragsverfolgung
Auktions-Management
Ausgabenmanagement
Bedarfsmanagement
Beschaffungsmanagement
Bestell-Management
Compliance Management
Content-Management
Database Publishing
Einstellungen (Personalbeschaffung)
Individuelle Anpassung
Inhalt-Bibliothek
Inventarverwaltung
Katalogerstellung
Katalogisierung / Kategorisierung
Leistungskennzahlen
Lieferanten-Management
Lieferantenqualifizierung
Lieferantenstammdaten-Verwaltung
Lieferantenzahlung
Offboarding
Preismanagement
Projektmanagement
Rechnungsverarbeitung
Retourenmanagement
Rfx-Management
Rückstandsverwaltung
Self-Service Portal
Suchen / filtern
Versand-Management
Vertrags-/Lizenz-Management
Werkzeuge zur Zusammenarbeit
Wiederkehrende Bestellungen
Workflow-Management
Zugriffskontrollen / Berechtigungen
Alternativen für Claritum
Bewertungen über Claritum
Verifizierter Rezensent
assistant marketing manager in Indien
Verifizierter Nutzer auf LinkedIn
Marketing & Werbung, 10.000+ Mitarbeiter
Verwendete die Software für: 6-12 Monate
A complete business solution on single platform
Kommentare: Claritum is handling my many types of business hurdles like difficulties in marketing, promotions, etc It saves my expenses on marketing, promotions, digital promotions, and collaborations As Claritum is saving my money as well as a lot of time, which helps me in growing my business more efficiently
Vorteile:
. Easy to use . Easy installation and implementation . Nice customer support services . Safe, secure, and reliable . Value of money . Suitable for every type of organization . A very productive tool in growing a business
Nachteile:
As it is providing many types of solutions for businesses on a single platform, there is nothing to dislike about this product.
Andrew R.
Account Manager in UK
Verwendete die Software für: Mehr als 2 Jahre
A platform that offers solutions for customers and buyers alike. Simple to use and easily to adapt.
Vorteile:
Being a solution that offers so many answers to a customer and a supplier. We have a customer that has limited knowledge of print and users who have very limited print knowledge. The ability to create a catalogue with predefined specifications and artwork uploaded makes the user experience very similar to what you would get on other shopping platforms, simple click add to basket and update qty. Being able to price up products in the catalogue for predefined suppliers can reduce much of the pain of a very demanding account processing over 30000 job parts annually with circa 35000 different documents.
Nachteile:
When uploading artwork it would be good if the platform ran a pre-flight and validating page counts in the background, also provide renditions of the order reflecting finishing processes and to illustrate where pages would sit when selecting simplex or duplex. This would make it clearer for users with limited knowledge to visualize what it is they are ordering.
Antwort von Claritum
vor 4 Jahren
Hi Andy, Thank you for your review. It¿s good to hear that the customer catalogue predefined specifications help with your customer¿s procurement experience. It¿s great that it saves you time to process such a demand: 3000 projects and 3500 documents annually. In regards to the improvements that you are suggesting. It would be appreciated if you could share your ideas with us, and our other customers, through the Ideas Portal. We can then share these with our product team. Best Regards Kasia
Abhishek A.
Marketing Executive in Indien
Verifizierter Nutzer auf LinkedIn
E-Learning, 501-1.000 Mitarbeiter
Verwendete die Software für: 6-12 Monate
The best in every aspect
Kommentare: We have a nice experience with claritum if we talk about it's overall functionality. Even our new employees are able to create catalogue and print them who doesn't have done it earlier. The software provides us with a large range of procurement functionality. Making invoices and managing expense are the two main features we use it for our daily purposes, and the cloud based data history for everything is jist awesome thing about the software.
Vorteile:
Since we started using claritum, our life has just got simpler than earlier and we are actually enjoying the type of support it provides us. Managing expense has now become very simple for us with it's simple interface. Making invoices with claritum is like playing simple game on your computer or mobile. Everything are there on cloud and you can access where ever needed. Overall, claritum helps a lot in our daily life.
Nachteile:
Sometimes the company logo just disappears while creating a content and this is really painful and disappointing. More print options can be provided.
Antwort von Claritum
vor 2 Monaten
Abhishek, Thank you for your positive review and comments. We are not recognising the issue with logos (no tickets raised) and have a comprehensive range of features specific to print. Perhaps you can raise this directly through our support desk and highlight specifically the issues you are seeing and areas of enhancement. Thanks
Peter C.
Data Analyst in UK
Verwendete die Software für: Mehr als 2 Jahre
Does the job, but not easy to work with sometimes. Reporting needs some improvement.
Vorteile:
Online functionality & easy invoicing process. Easy access from any location (office, home, etc...).
Nachteile:
Reporting via Pentaho. Difficult to understand where data sits now and how to link it into reports. Assumes that someone in the customer organisation has a fairly high level of programming skills to be able to write and edit reports.
Antwort von Claritum
vor 4 Jahren
Thanks for your review Peter. Good to hear online access and invoicing is working for you. On the reporting, Claritum 2.0 will be bringing additional reporting capabilities that will include more standard reports and a much better user interface. Kasia
Steve H.
Head of Print services in Australien
Design, 51-200 Mitarbeiter
Verwendete die Software für: Mehr als 2 Jahre
use it every day with ease, takes the heart ache out of all the manual process
Vorteile:
the ease of the use, how user friendly it is and how easy your suppliers can use it aswell. They like how easy it is to work out thier costs, punch it in and send off. no hassles there end, no hassles our end.
Nachteile:
a bit of a pain when our Company logo just randomly falls off the letter head from time to time, have tried in the past to correct but the issue seems to just have a mind of its own and drop off when ever it feels like it, is ok, not the end of the world
Antwort von Claritum
vor 4 Jahren
Thanks for such a positive review Steve. It's really great to hear the system works for you and your suppliers, with ease of use and cost control high up on your review Just to let you know we are addressing the issue of disappearing logo in 2.0. Hopefully this is good news for you. Kasia