Was ist AlayaCare?
AlayaCare ist eine durchgängige Plattform für die ergebnisorientierte häusliche Pflege durch Hauspflegeanbieter- und -dienstleistungsunternehmen mittlerer bis Enterprise-Größe. Zu den Leistungsmerkmalen gehören die klinische Dokumentation, Back-Office-Funktionalität, Remote-Patientenüberwachung, Kunden- und Familienportale sowie mobile Betreuungsfunktionen. Die Lösung unterstützt nicht-medizinisches, Therapie- und Pflegepersonal sowie persönliche Hilfskräfte für Unternehmen in Kanada, den Vereinigten Staaten und weltweit.
Wer verwendet AlayaCare?
Hauspflege, Häusliche Krankenpflege, Private Hauspflege (Kranken- und nicht-medizinische Pflege), Pädiatrie und Medicaid-Anbieter, Heimpflege, Gemeindeprogramme
Wo kann AlayaCare bereitgestellt werden?
Cloud, SaaS, webbasiert, Android (mobil), iPhone (mobil), iPad (mobil)
Über den Anbieter
AlayaCare
Ansässig in Toronto, Kanada
2014 gegründet
Telefon-Support
24/7 Live-Support
Chat
Erhältlich in diesen Ländern
Australien, Kanada, Vereinigte Staaten
Sprachen
Englisch, Französisch
Über den Anbieter
AlayaCare
Ansässig in Toronto, Kanada
2014 gegründet
Telefon-Support
24/7 Live-Support
Chat
Erhältlich in diesen Ländern
Australien, Kanada, Vereinigte Staaten
Sprachen
Englisch, Französisch
AlayaCare – Videos und Bilder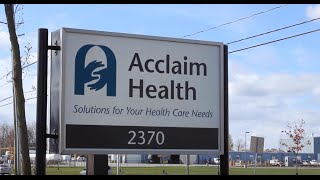 Kosten ähnlicher Produkte wie AlayaCare vergleichen
AlayaCare Funktionen
Abrechnung & Rechnungsstellung
Compliance Management
Dokumentenmanagement
HIPAA konform
Kalenderverwaltung
Kundenmanagement
Kundenportal
Mehrere Standorte
Mobiler Zugriff
Pflegeplan-Management
Planung für Pflegekräfte
Reklamationsabwicklung
Terminplanung
Terminverwaltung
Verwaltung von Patientenakten
Alternativen für AlayaCare
Bewertungen über AlayaCare
Kristin G.
Operations Manager in USA
Verifizierter Nutzer auf LinkedIn
Krankenhausversorgung & Gesundheitswesen, 201-500 Mitarbeiter
Verwendete die Software für: 6-12 Monate
Quelle: GetApp
In Betracht gezogene Alternativen:
Best Homecare Software
Kommentare: Our company has increased its billing turnaround time through this system. We have also made our field staff happy by making everything real time (including ensuring that they get paid on time once paperwork is submitted).
Vorteile:
The ease of use by internal and external staff is amazing. They are constantly looking to improve the software to make it even better (if that is possible).
Nachteile:
The data exploration was cumbersome in the beginning as it has a lot to offer. With that being said, once you get familiar with it, it actually isn't as difficult as originally anticipated.
Emily W.
Owner / Director of Clinical Services in USA
Krankenhausversorgung & Gesundheitswesen, 11-50 Mitarbeiter
Verwendete die Software für: 6-12 Monate
More of a Partner than a Vendor
Kommentare: Our experience with AlayaCare has been great. We have no intentions of switching to another provider. The AlayaCare team is committed to making the platform work, and work well, for their customers. If there's been something that we've needed, they've ever helped us to get it, or given us clear timeframes on when those items are road-mapped to be developed into the system.
Vorteile:
I absolutely love the customizable form builder and the workflows that can be adjusted related to those forms. It has allowed our business to create our own solutions to situations that are specific to our us. The drag-and-drop scheduling is great as well. Our new scheduler picked up on the system after 30 minutes of training on his very first day, and was able to start helping out our team right away. I also love the shift offers that can be sent out directly from AlayaCare. We send texts directly to multiple staff members for open shifts, and it is a huge time saver for us. The Waystar integration has been a blessing to us as well for sending our electronic claims to Medicaid. We can click a button in AlayaCare and our claims are received by Waystar instantly.
Nachteile:
The medications module. I cringe when I get a new or changed medication. It is time consuming (many fields are marked as required), and in current state, we are not able to make simple changes to meds such as changing the administration times of a medication without first discontinuing the med altogether and then re-entering the whole thing. The meds module also seems to load much more slowly than other modules in AlayaCare, so I often am sort of waiting for the page to load with my most recent changes.
Anthony R.
Act. Exec Dir in USA
Einzel- & Familiendienstleistungen, 201-500 Mitarbeiter
Verwendete die Software für: 6-12 Monate
Too top-heavy
Kommentare: Frustrating. I see the potential but the execution right now is not good overall. The Data Exploration module for large periods of time has been unusable, and our company lives and dies on reports to our funders. Whenever I complain about the data exploration problems, they offer solutions for a very hefty fee. This should be something they're fixing, not us.
Vorteile:
Employee tracking can be incredible. However, in areas with limited internet access, the off-line mode can be extremely unreliable. Data Exploration is intuitive and easy to use. Integration with other services can be a godsend.
Nachteile:
The one-day delay between data input and access to data exploration is a killer and inhibits all aspects of daily business, sometimes adding a week to an otherwise 30 minute process. The off-line mode for caregivers is unreliable and clumsy to use. Technical support is too bureaucratic, requiring multiple zoom meetings when a simple email exchange should suffice. I always have to repeat the problem multiple times, as often as ten, before getting an answer. More often than not, the answer is not a solution, but a promise to address it. Zendesk does not seem to be coordinated with the internal workings of Alayacare. To date I have not gotten an actual solution to a problem from Zendesk. Note tho, I am an advanced user and my problems are usually systemic. The last "solution" I got from Zendesk was not to use math in reports. Needless to say, all users need math. Data Exploration to a large degree does not work. It has been better of late, but for several months it crashed every morning with Alayacare witnessing it and having no real solution other than to use less math.
Pennie L.
Office Manager in Kanada
Krankenhausversorgung & Gesundheitswesen, 501-1.000 Mitarbeiter
Verwendete die Software für: Mehr als 2 Jahre
Great tool for HomeCare agencies
Kommentare: I can only speak in regards to daily operation of the system, I did not have any dealing with the business side of this or purchases for it. That is handled by the senior management team.
Vorteile:
Scheduling, tracking clients information, tracking staff data and skills, ability to imput all the data we need for both client and staff. Ease if use and navigation.
Nachteile:
There is a delay when entering certain skills before you can view it on the system data pulls. IE Entering skills such as Covid19 Vaccine Doses, there is a 3 hour delay, so when needing to pull that data for reports to senior management or to RHA board, we are not always accurate in that data.
Bobbi M.
Program Manager in Kanada
Krankenhausversorgung & Gesundheitswesen, 51-200 Mitarbeiter
Verwendete die Software für: Mehr als 2 Jahre
AlayaCare software review
Vorteile:
The mobile software that be used on a smartphone is great. Love that it links to clients address and phone number. Clocking in and out feature is great.
Nachteile:
Would be more helpful if different client statuses could be colour coded. i.e. discharged clients in red etc. On the desktop mode it requires many clicks to get where you need to get to.