Was ist HomeHubZone?
Schnelle und intelligente Inspektionsberichterstattungssoftware. Weniger Klicks. Schnellere Lieferung. Bessere Berichte. Kostenlos. HomeHubZone ist mobil und cloudbasiert und zeigt dir, wie Berichterstattung über Hausinspektionen funktionieren sollte. Spare Stunden beim Erfassen von Informationen und erstelle nutzerdefinierte Berichte, die deine Hauskäufer beeindrucken und die Anzahl deiner Empfehlungen erhöhen werden. Überprüfe jeden Raum und erstelle einen Bericht nach System. Automatische Cloud-Synchronisierung, Unterstützung und kostenlose Schulung inklusive.
Wer verwendet HomeHubZone?
HomeHubZone wurde für Haus- und Gebäudegutachter entwickelt, die effizient einen ansprechenden Hausinspektionsbericht erstellen möchten.
HomeHubZone – Details
HomeHubZone
2014 gegründet
HomeHubZone – Details
HomeHubZone
2014 gegründet
HomeHubZone – Videos und Bilder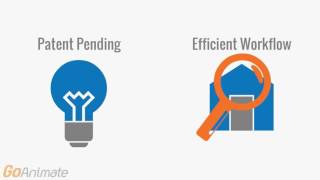 Kosten ähnlicher Produkte wie HomeHubZone vergleichen
Startpreis
9,99 $/Monat
69,00 $/Monat
20,00 $/Monat
Nicht verfügbar
HomeHubZone – Bereitstellung und Support
Einsatz
Cloud, SaaS, webbasiert
Android (mobil)
iPhone (mobil)
iPad (mobil)
Funktionen von HomeHubZone
API
Aktivitäts-Dashboard
Aktivitäts-Verfolgung
Alarmfunktion / Benachrichtigungen
Anpassbare Berichte
Anpassbare Felder
Anpassbare Formulare
Anpassbare Vorlagen
Aufgabenplanung
Automatische Sicherung
Barcode / Tickets scannen
Bericht-Zusammenfassung
Berichterstattung und Statistik
Daten-Import / -Export
Datensynchronisation
Digitale Unterschrift
Dokumentenspeicher
Drag-and-Drop
Drittanbieter-Integration
E-Mail-Vorlagen
Echtzeit-Daten
Elektronische Unterschrift
Elektronische Zahlungen
Erinnerungen
Formularverwaltung
Fotos hinzufügen und bearbeiten
Freihandskizze
GPS
Gewerbliche Inspektionen
Historische Berichte
Inspektions-Management
Kalenderverwaltung
Kommentar-Bibliothek
Kommentare / Notizen
Kundendatenbank
Kundenspezifisches Branding
Mobile App
Offline-Zugriff
Projektmanagement
Reparatur-Schätzungen
Schätzung
Versandmanagement
Video-Unterstützung
Vorlagen
Vorlagen-Management
Wirtschaftsprüfung-Management
Wohnungsinspektionen
Workflow-Management
Zahlungsabwicklung
Zusammenfassende Berichte
API
Aktivitäts-Dashboard
Aktivitäts-Verfolgung
Alarmfunktion / Benachrichtigungen
Anpassbare Berichte
Anpassbare Felder
Anpassbare Formulare
Anpassbare Vorlagen
Arbeitsauftragsverwaltung
Audit Trail
Aufgabenmanagement
Aufgabenplanung
Barcode / Tickets scannen
Berichterstattung / Analyse
Berichterstattung und Statistik
Berichtsvorlagen
Code-Durchführung
Compliance Management
Corrective and Preventive Action (CAPA)
Daten-Import / -Export
Digitale Unterschrift
Dokumentenmanagement
Dokumentenspeicher
Drag-and-Drop
Drittanbieter-Integration
Echtzeit-Aktualisierungen
Echtzeit-Benachrichtigungen
Echtzeit-Berichterstattung
Echtzeit-Daten
Elektronische Unterschrift
Formularverwaltung
Gerätenachverfolgung
Inspektions-Management
Kundendatenbank
Mobiler Zugriff
Offline-Zugriff
Risikobewertung
Scanfunktion
Statusverfolgung
Störfallmanagement
Subunternehmen-Management
Terminverwaltung
Tracking fehlgeschlagener Inspektionen
Trainingsmanagement
Versandmanagement
Vorlagen-Management
Wartungsplanung
Wirtschaftsprüfung-Management
Workflow-Management
Überwachung
Peter R.
Home Inspector in USA
Verifizierter Nutzer auf LinkedIn
Immobilien, 2-10 Mitarbeiter
Verwendete die Software für: Mehr als 2 Jahre
Cutting edge inspection
Kommentare: My inspectors have saved time on the inspection, report onsite and are overall happier with the reporting experience!
Real Estate agents love the new report style because of how easy it is to navigate and understand.
Vorteile:
This software is easy to use and cut reporting time down. Reporting on-site is easy! The style and format of the report is easy for the client, agent and everyone involved to read.
Nachteile:
Everything you need if you are 1 inspector however if you have multiple inspectors there is not as many administrative controls as you would think.
Peter V.
Professional Home Inspector in USA
Verifizierter Nutzer auf LinkedIn
Immobilien, Selbstständig
Verwendete die Software für: Mehr als 2 Jahre
Best home inspection software I have found to date
Kommentare: -I would rate HomeHubZone as one of the most responsive and comprehensive software programs I have experienced -- both personally and by viewing other reports from other companies.
-I am exceptionally grateful for their customer service desk which is exceptionally responsive and dependable.
-I really like the layout of the report as compared to many of their competitors. It is easy to read with the condition summary up front, then followed by a summary, and then all the details of the report with many, many pictures. It is simple and does not overwhelm the customers. I get many compliments on the report -- especially from realtors.
-Value added services (model/serial numbers, recall check, downloadable manuals, concierge services) all make this product very popular
-The more you can do to reduce time on site and time to finalize the report, the more I will love it!!!
Vorteile:
-Easy to use with a logical flow -I can do the entire inspection on my android phone and then finish up on my PC without having to manually transfer any files/data -Completing the report on my PC is easier than most software packages I have tried -Less time consuming to do an inspection and complete the report than most other systems -Much more cost effective than other programs -- especially with the associated services (Recall/Concierge) -The added Recall Check, downloadable manuals, and concierge service are real pluses with my customers -- value added benefit - Like the feature of being able to export media/photos to my phone gallery so I can quickly review photos with my customers as we are walking the property -Fantastic customer service -- always responsive even during off hours or on weekends/holidays
Nachteile:
-Still too time consuming to do inspections and reports -- average time is still about 6 hours per inspection/report -Biggest time consumer during inspections is having to manually type in model numbers and serial numbers -- would be great if I could scan the bar codes and the software would automatically insert the information into the report. I am sure this is why most inspection reports by my competitors do not include model and serial numbers -Biggest time consumer during finishing up the report is looking up date of appliances/major systems. The software identifies the age of very few of the systems/equipment I inspect -- I have to manually look up these in "Appliance411" and then transcribe to my report. I would be great if this software would interface directly. -When reviewing/finalizing the inspection report, I can edit the concerns within the report; however, I cannot modify or edit the photos -- I have to leave the report, go back into the software, make changes and then reload the report to finish reviewing/finalizing the report. This is very time consuming. It is the same for trying to make changes to the Condition Summary -- can't be done within the report -- again have to exit and make changes in software.
Immobilien, 2-10 Mitarbeiter
Verwendete die Software für: Mehr als 2 Jahre
HHZ Review
Kommentare: The only business problem I am solving with HHZ is avoiding the high annual cost of other software. Although converting to a new report writer would be labor intensive, it is becoming apparent that HHZ is not able to sustain the ambitious goals they projected a couple of years ago. They have clearly lost their development momentum and since announcing the merger with HomeGauge, they have have all but dissappeared from the pool of growth-oriented inspection software companies.
Vorteile:
The fact that it is free is very appealing. It usually performs well both a phone or a tablet. When in a jam, support usually responds via email pretty quickly.
Nachteile:
There are serveral frustrations I have had with this software. The more major issues are: 1. The biggest issue we have with the software is the lack of ability to format a report, specifically page breaks. A professional looking report is vital to conveying a professional company image, and when the text for a concern is at the end of one page and its associated picture stands alone on the following page, it does not portray professionalism and attention to detail. 2. The development of the software is stagnant. We rarely receive updates on development status. Any communications we have received never commit to time the updates will be available. Straightforward communications and transparency is vital to building a mutually beneficial relationship between vendor and customer. 3. The software is developed with very limited "open-ness" that gives the customer the ability to customize to its individual business processes. For example, a user cannot upload/download or import/export concerns. This makes it very difficult to build a list of concerns with our own personal descriptions, solutions, etc. Another example is very imited integration with other applications such as ISN. I understand that HHZ is a report writer and they may not want to be in the integration business, but if that is the path they choose, then at least they should provide the ability to import/export data, copy data & reports, provide multiple/additional report formats (MS Word, RTF).
Antwort von HomeHubZone
vor 3 Jahren
Hi Bill, thank you for the feedback. We are continuously working on improving our product as well as developing new ones. It's difficult for us to give exact dates and times for when things will be released as development challenges can arise and create unexpected delays. We hope that you'll stick with us throughout this process as we think you'll be impressed with what we're working on!
Amanda K.
Certified Home Inspector in USA
Immobilien, Selbstständig
Verwendete die Software für: Mehr als 2 Jahre
The Program that Skyrocketed My Business
Kommentare: As a home inspector, I need something that works well in the office and out in the field, which is how I use this program. Home Hub Zone has saved me hours of time with it's streamlined reporting software that is constantly syncing. One of the things my clients love is that I can go through all of the issues I find easily at the end of an inspection and show them photos right on my phone. It's a great way to recap and end the appointment.
Vorteile:
The price is what initially attracted me to this product as I was just starting out doing home inspections. It's still the main reason I keep the software today: It's hands down the best low-cost option out there for home inspectors. I also love the ease of use. I have my reports set up in a template form, which didn't take that long to do. Every time I'm ready to do an inspection, I simply plug in the information and get started. It's so easy to use both on the computer and on my smartphone, which seamlessly sync via cloud. I have gotten so many compliments from my clients about how great the inspection report looks when I send it as well. The reports are beautifully designed and aesthetically pleasing.
Nachteile:
The only thing I wish I could change about this basic version of the software is I wish I were able to have a variety of templates I could choose from. I occasionally do commercial inspections, which tend to be a lot different than residential. I would love to be able to have a pre-set inspection for those. Currently I just get around this by changing a lot of the descriptions and items to reflect a commercial property.
Verifizierter Rezensent
Home Inspector in USA
Verifizierter Nutzer auf LinkedIn
Immobilien, Selbstständig
Verwendete die Software für: Mehr als 2 Jahre
Been using HHZ for 2 years
Kommentare: positive
Vorteile:
I like that I can run it simultaneously on a tablet, my phone, and a laptop, and it will all sync up automatically. I like that the software gives me a boilerplate framework to work with - but then I can easily manipulate that framework on-site to fit my needs at the moment. I especially like the ability to carry out my inspection room by room - but then I can report out by system.
Nachteile:
The integration with MLS does not really work - that is, when I add an inspection to HHZ it will look up the address of the property and supposedly fill in the details - the number of rooms etc... but that never happens, and I have to populate it myself - not a huge deal, but mildly annoying. Also, I inspect a number of properties with in-law units, and there is not a smooth way to get the inspection for both buildings into the same report. I can do it, usually by calling the unit a detached garage, and then changing the name - but the fit isn't perfect.
Antwort von HomeHubZone
vor 3 Jahren
We apologize about the current state of the MLS integration. We are replacing our prior MLS provider which started to fail us about 2 months ago. We have contracted with another provider and are working to integrate that now. We look forward to re-introducing this feature very soon.