Das könnte dich auch interessieren:
Was ist digitalenergy professional?
Die Energieverwaltungssoftware digitalenergy bietet Anwendungen zur Reduzierung der Energiekosten und des Energieverbrauchs in Gebäuden. Als Energieverwaltungssystem erfasst die Software Energiedaten und verwendet diese für drei Hauptzwecke: Berichterstattung, Überwachung und Engagement. Dadurch werden effiziente Verwaltung und operative Abläufe ermöglicht.
Wer verwendet digitalenergy professional?
Endnutzer aus dem öffentlichen, privaten und freiwilligen Sektor, die Energie sparen und Kosten senken möchten.
digitalenergy professional – Details
digitalenergy
2003 gegründet
digitalenergy professional – Videos und Bilder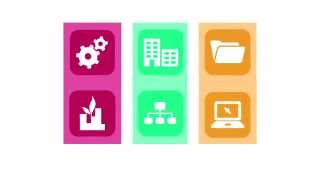 ▶︎
digitalenergy professional – Details
digitalenergy
2003 gegründet
Kosten ähnlicher Produkte wie digitalenergy professional vergleichen
Startpreis
Nicht verfügbar
Nicht verfügbar
50,00 $/Monat
100,00 $
digitalenergy professional – Bereitstellung und Support
Einsatz
Cloud, SaaS, webbasiert
Android (mobil)
Training
Persönlich
Live Online
Webinare
Dokumentation
Funktionen von digitalenergy professional
API
Abrechnungen importieren
Abrechnungs-Datenbank
Ad-hoc-Berichterstattung
Aktivitäts-Dashboard
Aktivitäts-Verfolgung
Anpassbare Berichte
Asset Lifecycle Management
Benchmarking
Berichterstattung / Analyse
Berichterstattung und Statistik
Budgetierung/Prognosen
Compliance Management
Daten-Import / -Export
Datenvisualisierung
Dokumentenmanagement
Drittanbieter-Integration
E-Mail-Benachrichtigungen
Echtzeit-Analytik
Echtzeit-Benachrichtigungen
Echtzeit-Berichterstattung
Echtzeit-Daten
Echtzeitüberwachung
Emissionsüberwachung
Energiepreisanalyse
Historische Berichte
Kosten / Nutzen-Berichterstattung
Kostenanalyse
Kostennachverfolgung
Kreditplanung
Kundenspezifisches Branding
Lastmanagement
Leistungskennzahlen
Mobile Benachrichtigungen
Mobiler Zugriff
Nutzungsverfolgung/-analyse
Prognose
Prognosen
Rechnungsprüfung
Risikomanagement
Statusverfolgung
Treibhausgas-Nachverfolgung
Vertrags-/Lizenz-Management
Visuelle Analytik
Warnungen / Eskalation
Wetter-Normalisierung
Wirtschaftsprüfung-Management
Zusammenfassende Berichte
Zähler-Nachverfolgung
Überwachung
Danny S.
Head of New Connections & Infrastructure in UK
Verwendete die Software für: Nicht angeboten
TED are a valued customer and partner of Digital Energy.
Kommentare: Excellent experience with the digitalenergy prefessional software. Key benefits include;
Automate invoice management and validation against other data sources and contract information.
Engage stakeholders with mobile reading application
Set tolerances and alerts and interrogate deeper detail
Manage payment file and internal billing
Integrated energy management for monitoring, targeting and project management.
Reporting, Alarms, Normalisation and more.
Manage profiling, reporting, auditing and evidence recording for:
ESOS
CRC
EPBD
CCA
EU ETS Full system implementation provides greater accessibility, transparency and accuracy of energy information
Reduces administration time required for management of energy, cost and carbon data and reporting
Reduces risk associated with compliance due to accessibility of information and structure
Full system implementation provides access to multiple stakeholders within your organisation with simple access controls Management Applications Energy Savings Opportunity Scheme (ESOS) - Deliver a structured approach to ESOS compliance with TED Live Carbon Reduction Commitment reporting Software - Energy efficiency makes good business sense, organisations that act efficiently and reduce their carbon emissions will also reduce direct energy costs. ISO50001 Energy Management System Software ISO50001 Energy Management
System Software - Increasing energy efficiency, reducing costs and thereby delivering competitive advantage (Energy) Asset Management Software (Energy) Asset Management Software - Management of your energy assets enabling greater control of sustainability programs (Energy) Project Management and Tracking Software (Energy) Project
Management and Tracking Software - Identify, manage and track energy reduction projects with transparency and collaboration
Verwendete die Software für: Nicht angeboten
Great partner
Kommentare: I first came across this system while working for one of the leading suppliers so when I set up on my own business a couple of years ago I sought them out and now use them for my own bureau work and I'm happy to recommend the software and the service to my clients. However, for me what makes this such a great product is the customer service. They support me and my clients with first class service. While the system is easy to use and understand they have been invaluable when it comes to my larger client portfolio's and working out the "how's" of managing it. They are always willing to listen to ideas to make it work better, so it fits very well with own business goals of continuous improvement. The training they offer is very good and much better than being handed a manual and being expected to navigate round hundreds of pages. The help that is available on line is split in to easy manageable chunks so again easy to work round. So in simple terms - the system helps me to help my customers in their energy management journey - this includes CRC, ESOS and ISO50001.
David C.
Senior Energy Advisor in UK
Verwendete die Software für: Nicht angeboten
Digitalenergy ESOS compliance and Energy M&T platform
Kommentare: It's been a pleasure working with the digitalenergy team on ESOS compliance for our customers. They are supportive, focused and professional with a very well organised enablement team who delivered efficiently against realistic timetables. The platform is user friendly and robust. Highly recommended for Energy M&T and we look forward to increasing our use of the digitalenergy professional system.
Sarah I.
Sustainability Energy Project Consultant in UK
Verwendete die Software für: Nicht angeboten
ESOS Assessment with Digital Energy
Kommentare: Samantha and her team was very professional and delightful to work with. The team are very well aware of the ESOS assessment and guided me (and my team) on the best way to progress with it. They have helped making sure we consolidated the right data, and ran all the analysis needed and took us through the process step by step, explaining every single detail all the way. They communicated with us constantly to make sure we are always up to date and always promptly replies email. Our ESOS assessment was submitted before the the due date together with all the data needed! It's a pleasure working with Digital Energy and we look forward to do more work with them in the future. Thanks for all the help!
Sue D.
Corporate Energy Manager in UK
Verwendete die Software für: Nicht angeboten
Fantastic all round software for AMR M&T, financial management and CRC compliance
Kommentare: Initially purchased for CRC compliance this software is now embedded in all of our energy management services. It a powerful but easy to use system which we use on a daily basis to monitor our energy use, upload and validate our energy invoices , track savings and generate all of the reports which we use. The ability to accept incoming data from numerous different sources is paramount to us and the Digital Energy team have been extremely helpful in facilitating this.
As a Display Energy Certificate assessor the ability to use Digital Energy to generate DEC certificates is an added bonus.
I would unreservedly recommend this software to anyone in the energy management business.