Was ist Folder Lock?
Mit Folder Lock kannst du Dateien, Ordner und Laufwerke mit einem Kennwort schützen, deine wichtigen Dateien im Handumdrehen verschlüsseln, sie in Echtzeit sichern, tragbare Laufwerke schützen, Akten und Laufwerke vernichten und den Verlauf bereinigen. Folder Lock ist die am häufigsten heruntergeladene Dateisicherheitsanwendung mit mehr als 55 Millionen Nutzer*innen. Die Anwendung arbeitet mit 32-Bit- und 64-Bit-Versionen von Windows 8, 7, Vista und XP.
Wer verwendet Folder Lock?
Unternehmen Einzelpersonen
Folder Lock – Details
NewSoftwares
2002 gegründet
Folder Lock – Details
NewSoftwares
2002 gegründet
Folder Lock – Videos und Bilder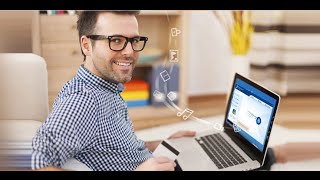 Kosten ähnlicher Produkte wie Folder Lock vergleichen
Startpreis
39,95 $/einmalig
5,00 $/Monat
Nicht verfügbar
349,00 $/einmalig
Folder Lock – Bereitstellung und Support
Einsatz
Windows (Desktop)
Windows (On-Premise)
Linux (On-Premise)
Android (mobil)
iPhone (mobil)
iPad (mobil)
Funktionen von Folder Lock
API
Aktivitäts-Dashboard
Alarmfunktion / Benachrichtigungen
Anpassbare Berichte
Aufgabenmanagement
Automatische Sicherung
Backup und Recovery
Backups planen
Beibehaltungs-Richtlinie
Berichterstattung und Statistik
Compliance Management
Dateitransfer
Daten-Import / -Export
Datenreplikation
Datenspeicher-Management
Datensynchronisation
Datenwiederherstellung
Disaster Recovery
Dokumentenspeicher
Drittanbieter-Integration
E-Mail-Benachrichtigungen
Echtzeit-Benachrichtigungen
Echtzeit-Berichterstattung
Echtzeitüberwachung
Ferngesteuerte Server-Optionen
Inkrementelles Backup
Kompression
Kontinuierliche Datensicherung
Leistungskennzahlen
Lokale Server-Optionen
Mehrfache Format-Unterstützung
Mobile Benachrichtigungen
Optische Zeichenerkennung (OCR)
Richtlinien Managemen-
Risiko-Warnungen
Risikobewertung
SSL-Sicherheit
Sichere Datenspeicherung
Sicherungsprotokoll
Speichermengenkontrolle
Statusverfolgung
Störfallmanagement
Suchen / filtern
Support mehrerer Systeme
Verschlüsselung
Versionskontrolle
Web-Zugriff / Restaurierung
Wirtschaftsprüfung-Management
Workflow-Management
Überwachung
Siehe die vollständige BCM Software (Business Continuity Management) Liste
API
Aktivitäts-Dashboard
Aktivitäts-Verfolgung
Anti-Spam
Anti-Virus
Anwendungssicherheit
Audit Trail
Authentifizierung
Benutzer-Management
Berichterstattung / Analyse
Berichterstattung und Statistik
Best Practices Repository
Compliance Management
Datensicherheit
Datenvisualisierung
Drittanbieter-Integration
Echtzeit-Berichterstattung
Echtzeitüberwachung
Einmalige Anmeldung
Endpoint Protection
Ereignis-Nachverfolgung
Ereignisprotokolle
Finanzdatenschutz
HIPAA konform
Integration des aktiven Verzeichnisses (AD)
Korrektur-Management
Netzwerksicherheit
Passwort-Management
Privileged Account Management
Remote-Monitoring und -Management
Richtlinien Managemen-
Risiko-Warnungen
Risikoanalyse
Risikobewertung
SSL-Sicherheit
Schwachstellen-Scannen
Schwachstellen-Schutz
Server-Überwachung
Sichere Datenspeicherung
Sicheres Login
Sicherheitsprüfungen
Störfallmanagement
Virus-Definition-Update
Warnungen / Eskalation
Wartungsplanung
Wirtschaftsprüfung-Management
Zugriffskontrolle
Zugriffskontrollen / Berechtigungen
Zwei-Faktor-Authentifizierung
Überwachung
API
Aktivitäts-Dashboard
Aktivitäts-Verfolgung
Anpassbare Berichte
Anti-Spam
Anti-Virus
Anwendungsverschlüsselung
Audit Trail
Authentifizierung
Backup und Recovery
Benutzer-Management
Berechtigungsnachweis-Management
Berichterstattung / Analyse
Berichterstattung und Statistik
Cloud-Verschlüsselung
Compliance Management
Dateiverschlüsselung
Datenspeicher-Management
Datenvisualisierung
Drittanbieter-Integration
Echtzeit-Analytik
Echtzeit-Berichterstattung
Echtzeitüberwachung
Einmalige Anmeldung
Ereignis-Nachverfolgung
Ereignisprotokolle
Festplattenverschlüsselung
HIPAA konform
Integration des aktiven Verzeichnisses (AD)
Korrektur-Management
P2P-Verschlüsselung
PCI-Compliance
Passwort-Management
Problem-Nachverfolgung
Remote-Monitoring und -Management
Remote-Zugriff/-Kontrolle
Richtlinien Managemen-
Risikobewertung
SSL-Sicherheit
Schlüsselverwaltung (IT)
Schwachstellen-Scannen
Server-Überwachung
Sichere Datenspeicherung
Sicheres Login
Sicherheitsprüfungen
Spam-Blockierung
Statusverfolgung
Störfallmanagement
Threat Response
Tokenisierung
Verschlüsselung
Warnungen / Eskalation
Zugriffskontrollen / Berechtigungen
Zusammenfassende Berichte
Zwei-Faktor-Authentifizierung
Überwachung
Ravinder B.
Consultant in Indien
Verifizierter Nutzer auf LinkedIn
Rechtsberatung, 501-1.000 Mitarbeiter
Verwendete die Software für: Mehr als 1 Jahr
Folder Lock - An ultimate tool to securely keep your private data and files
Kommentare: Being a legal industry, client data security is utmost along-with proper shredding of the data. So, Folder Lock serves our purpose.
Vorteile:
Folder Lock is one of the very intuitive and easy to use solution to lock and protect your files. It allows you to encrypt your files on the go with military-grade encryption technology. Users can create storage lockers that are dynamic in size and grows as per the user's data storage needs. The secure backup feature of the Folder lock allows you to back up your files or data on the cloud server automatically. Any modification in the files is automatically synced in real-time. Password wallets feature allows you to securely save your credit/debit card and banking information using strong encryption technology. Other important features include Clear History and Shred files. Clear History allows you to clear your digital footprints on the web-browser, media players and Window history. Shred files feature allows you to completely delete your data on hard drives, USB devices which can't be recovered.
Nachteile:
Looks like there is Folder Lock app for Window and Android but not for iOS desktop. Security can be improved as there is no app which is 100% secure. I could not find any bad in the product.
Allan K.
Research Officer in Ghana
internationale Angelegenheiten, 5.001-10.000 Mitarbeiter
Verwendete die Software für: Mehr als 1 Jahr
Too notch security
Kommentare: Folder Lock is a really great software to have. The stealth features allow me to not only enjoy the protections being offered, but to do so quietly as well.... so that someone close does not know that there's something specifically being hidden. Also, I have enjoyed the additional backup service it provides. This reduces the possibility of permanent file loss almost entirely.
Vorteile:
One of the most useful things about Folder Lock is that it gives more options beyond just locking container folders. Individual files and external drives can also be equally protected with Folder Lock. With file encryption in addition to password protection, there is very little more I could have expected.
Nachteile:
It's a bit pricy when compared to other alternatives that provide similar services.
Eric M.
retired Anglican priest - Canon Eric MacDonald in Kanada
Religiöse Einrichtungen, 5.001-10.000 Mitarbeiter
Verwendete die Software für: Mehr als 2 Jahre
From High to Low
Kommentare: I use Folder Lock for personal file security, and so far it seems to perform well. Again, I say this with the qualifications noted regarding Folder Lock and Windows 10 and NTFS.
Vorteile:
I used to think that Folder Lock was the ultimate solution to file security, until receiving this message: 'Since Windows 10 does not support opening NTFS Lockers correctly, we recommend that you open these Lockers in Windows 7, or in other older versions and move out your data and keep them in Backup-able (FAT32) Lockers.' [my own grammatical corrections] However, I have never had trouble opening Lockers in NTFS, never having created a Locker in any other file system (to my knowledge). Not only that, but an NTFS Locker can be backed up simply by copying the fklb folder. So, I don't know whether Folder Lock is reliable for my purposes or not. So far, no problem, but the message about Windows 10 and NTFS is not encouraging.
Nachteile:
The uncertainty raised by the message about Windows 10 and NTFS. If it is true that Windows 10 and/or NTFS do not correctly open Lockers, then Folder Lock is virtually useless, given the limitations on file size in FAT32. Since Windows 7 will soon be unsupported by Microsoft, what older usable versions did Folder Lock have in mind?
Christopher B.
Manager in Kanada
Musik, 2-10 Mitarbeiter
Verwendete die Software für: Mehr als 2 Jahre
Folder Lock - Security and Invisibility
Kommentare: If you have sensitve files this program is by far the best way to keep them covert on your desktop. I wouldn't be without it anymore as you can ensure the extra layer of security by making your data invisible
Vorteile:
There are multiple features in this software making it a swiss army knife of data security. You can keep your passwords in a seperate encripted wallet which includes payment data if you so choose. This data is accesssible to outside programs if it is decrtypted and purposefully selected. There is a shredding option which essentially cross shreds the data by writing 1 and 0 over it repeatedly to make it difficult to impossible to recover data that has been shredded. There are stealth modes which allow the user to hide any trace of the app and bring it up with a certain keycode combination on your keyboard that you select. Its handy because without knowing that magic key combo no one would guess the program is there never mind hiding information. Folder Lock not just locks a folder up but it actually makes it invisible so no on eeven knows its there. Combine that with the ability to remove any trace of the program running form systreay. You can also assing a keycode combination like Alt9 or something like that which makes it so the program can only be started with that unique keycode combo. This makes the folder ultra stealthy as there is no evicdence in the syst tray, or with icons on the desktop, programs menu etc. It makes it invisible.
Nachteile:
There are times when you reinstall the software that it has problems identifying that its a single installation on one computer and it invalidates itself. Then you have to write in to get support. That can delay you a little but but the customer service is pretty helpful for the most part. It doesn't sync up with or hook into Folder Lock Pro for the mobile devices. There are also times where the master password gliteches out and you have to reset it. Not game changing issues but they take some time to resolve.
Ruwan D.
Student in Sri Lanka
Verifizierter Nutzer auf LinkedIn
Maschinenbau oder Wirtschaftsingenieurwesen, 5.001-10.000 Mitarbeiter
Verwendete die Software für: Mehr als 2 Jahre
protect your data with Folder Lock
Kommentare: I am using this software for my mobile and pc since 2017 and it is a very user friendly software. I had no issues with this upto now. So I highly recommend this software.
Vorteile:
User friendly interface, data can be protected using a password and can be categorized as per the need. Ability to lock the portable storage devices can be recognized as an outstanding feature. so no need to worry about the security when data is transferred by portable devices. Another useful feature is users can backup the data. Therefore, folder lock can be used to secure your files since it has various outstanding features compared to other platforms
Nachteile:
I have not faced to any difficulty or issue with this software upto now and it is capable of providing the service what we need exactly.