Was ist My PT Hub?
My PT Hub ist eine Online-Web-Anwendung und mobile App, mit der Personal Trainer, Coaches und Fitnessstudio-Besitzer ihre Kunden verwalten können, indem sie anpassbare Trainings- und Ernährungsprogramme erstellen und gleichzeitig ihre Fortschritte und Erfolge verfolgen können. Spare heute Hunderte, und während du wächst, Tausende. My PT Hub ersetzt die Notwendigkeit von vier bis fünf Apps, da sich alles an einem Ort befindet. Außerdem wird dir kein Zuschlag berechnet, wenn dein Unternehmen wächst. Probiere es mit einem kostenlosen 30-Tage-Test aus.
Wer verwendet My PT Hub?
My PT Hub wird von über 55.000 Personal Trainern, Ernährungswissenschaftlern und Fitnessfachleuten aus der ganzen Welt eingesetzt und genießt ihr vollstes Vertrauen. My PT Hub eignet sich sowohl für Face-to-Face- als auch für Online-Kunden.
Wo kann My PT Hub bereitgestellt werden?
Cloud, SaaS, webbasiert, Android (mobil), iPhone (mobil)
Über den Anbieter
My PT Hub
Ansässig in Brighton, UK
2015 gegründet
Telefon-Support
24/7 Live-Support
Chat
Über den Anbieter
My PT Hub
Ansässig in Brighton, UK
2015 gegründet
Telefon-Support
24/7 Live-Support
Chat
My PT Hub – Videos und Bilder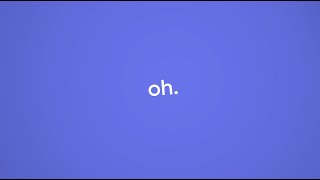 Kosten ähnlicher Produkte wie My PT Hub vergleichen
My PT Hub Funktionen
Abrechnung & Rechnungsstellung
Aufgabenbibliothek
Automatisierte Terminplanung
Diätanalyse
Elektronische Zahlungen
Ernährungs- & Zutaten-Etiketten
Essensplanung
Fitness-Plan
Fitnessbeurteilungen
Kalender-Synchronisierung
Kalenderverwaltung
Klassen-Management
Klassenterminplanung
Kommunikationsmanagement
Kundenmanagement
Kundenportal
Kundenprofile
Marketing-Automatisierung
Mitarbeiter-Management
Mitarbeitermanagement
Mitgliedschaft-Management
Mobile App
Mobiler Zugriff
Nährstoffdatenbank
Online-Buchung
Online-Zahlungen
Rezept-Management
Sitzungsnotizen
Team-Management
Terminplanung
Verfolgen der Teilnahme
Verkaufspunkt POS
Vertrags-/Lizenz-Management
Zahlungsabwicklung
Alternativen für My PT Hub
Bewertungen über My PT Hub
Justin
Owner in USA
Verifizierter Nutzer auf LinkedIn
Gesundheit, Wellness & Fitness, Selbstständig
Verwendete die Software für: Mehr als 1 Jahr
Imperfectly perfect for my business
Kommentare: It allows those who didn't have access to me to now have my programs in their hands. Their workout and schedule platform and the way it's set to sell packages is amazing, as I've sold several programs through the app for online training. The video library and exercise descriptions are barnone above the rest.
Vorteile:
With other software like Trainerize, which is lacking in features, as well as MindBody, which charges way too much for their price tiers [I'm a one man operation. Can't justify their prices which are tiered toward entire gyms with members. PtHub isn't perfect. The exercise library is redundant, but they do allow you the option to tweak to your needs. I've asked the last two years to implement a caloric needs calculator [which is a simple code job] to no avail. That's the only issue I have, which would make it much more easy for my clients. The ability to add files to "schedules" doesn't work, as most clients never can access the file, as it doesn't show up in their "my files" section. Not user friendly in the least, from both ends. Although the client UI has improved drastically since. However, this app and software is the best bang for your buck on the market. I probably will switch after my final renewal as my business grows, to a better platform which hopefully has a more user friendly interface for my customers. That being said, implementing sessions, workouts, nutrition plans, etc. is easy. The clients love, like or tolerate the app. Nobody hates it. I give it 5 stars because it's the best price for my needs at the moment, and I'd recommend it over all other software options because of all the features you get for the pricing.
Nachteile:
Cons listed in the above section, but there are software glitches throughout the app from the trainer side. Clients' workouts just disappear after they log them. The app crashes randomly on their end.
Antwort von My PT Hub
vor 4 Jahren
Hey Justin, firstly I would just like to say thank you for taking the time to write an in depth review! My PT Hub has over 7,500 exercises, however, if there are any you are unable to locate, you can always create your own custom exercise with your own video :) https://support.mypthub.net/knowledgebase/how-can-i-create-a-custom-exercise-2/ When you add a files to a schedule, this will not show on the clients file section, this will just appear on the schedule on the day for the clients to download. My PT Hub will be making some very large changes over the coming months which may really benefit you as a trainer and your business. We will be sure to keep you posted on any updates that become available. Please also remember that if you need any help or would like to discuss any of these issues you are having, please do book an appointment to speak to one of our team! https://support.mypthub.net/book-an-appointment/
Rob
Managing Partner in USA
Verifizierter Nutzer auf LinkedIn
Gesundheit, Wellness & Fitness, 2-10 Mitarbeiter
Verwendete die Software für: Mehr als 1 Jahr
In Betracht gezogene Alternativen:
Good for Trainers who don't have their own exercise or workout library
Kommentare: The software is easy to understand the setup and payment integration for selling packages. Customer service is not realtime and is severely delayed consistently. It is incredibly flexible and customizable but you can't restrict access to their exercise videos even if you upload your own.
Vorteile:
Easy to use and create programs for sale
Nachteile:
The two things I don't like about this software is that you CANNOT turn off access to their exercise library. Your clients can go completely rogue and get distracted and off of your program this way. The other is that you can't make a user "inactive". You have to delete them completely if they are inactive in your programs which means you will have to have them go through the whole registration all over to renew
Antwort von My PT Hub
vor 9 Monaten
Thanks for your in-depth review, Rob! If there is anything we can ever do to help you, please do get in touch with our support team.
Verifizierter Rezensent
Head Coach & Founder in USA
Verifizierter Nutzer auf LinkedIn
Gesundheit, Wellness & Fitness, Selbstständig
Verwendete die Software für: 6-12 Monate
In Betracht gezogene Alternativen:
Overall good PT software for client management
Kommentare: Overall My PT Hub helped me manage clients, track and implement client programing, and communicate and keep tabs on all client activity. Overall a useful software and essential for any online personal trainer and coach.
Vorteile:
This software is simple to use, not bare bones, but not too complicated. The UX/UI is intuitive and does not feel as if there are too many bells and whistles. I like how streamlined this makes the experience for the administrator and coach and also for the client.
Nachteile:
Client tracking for exercise and nutrition was not as competitive as it is for other programs like for Trainerize. At the time I used the program, there was no easy way to track client calories and macronutrients. Otherwise nothing else that I particularly disliked.
Antwort von My PT Hub
letzte Woche
That's great to hear! We would love to get some more feedback from you about the tracking, please email support@mypthub.net and we would love to talk to you about this.
Ambrose
kinesiologist in USA
Gesundheit, Wellness & Fitness, 2-10 Mitarbeiter
Verwendete die Software für: Mehr als 2 Jahre
The app that thinks it's better than it is...
Kommentare: Clunky functionality, difficult but possible usability, definitely not a long term solution.
Vorteile:
The possibilities of what you can do with the software.
Nachteile:
All the possibilities never really came together...Always platform limitations to accessibility, consumer facing view lacking...constant tech issues. And the only support received is "we can't help you, that;s just how it is."
Antwort von My PT Hub
vor 2 Monaten
I am sorry to hear this, Ambrose! We would love to get your feedback in full, we are making lots of improvements this year and if you join our Facebook group, you can see everything we are doing to improve the platform for all types of businesses.
Stewart
Personal Trainer in Südafrika
Gesundheit, Wellness & Fitness, Selbstständig
Verwendete die Software für: 1-5 Monate
Great App for Personal trainers and Coaches
Kommentare: Overall PT Hub has made me be more on point with not forgetting to send out invoices, planning sessions and tracking my clients progress. It has also allowed me during covid to still train them in the comfort of their own homes.
Vorteile:
The platform is awesome and easy to use. From planning programs to editing meals plans and tracking clients progress I feel that there is no room for making mistakes.
Nachteile:
Only problem I had with the software is that South Africa does not have stripe yet. Connecting a payment gateway was a struggle for me.
Antwort von My PT Hub
vor 3 Monaten
Thank you so much for your review, Stewart, so glad to hear it's good for you and your business! If there is anything we can ever do to help, please do let me know.