Das könnte dich auch interessieren:
Was ist Cro Software Solutions?
CRO Software Solutions ist eine Effizienzsoftware, die deine Vermögenswerte (Behälter, Container, mobile Toiletten usw.), deine Fahrer (GPS-Tracking, Routenplanung, EDL usw.), deine Disponenten und Buchhalter (automatische Rechnungsstellung, nahtlose Integration in alle QB-Versionen) und deine Kunden verwaltet. Die einzige Software, die du in den Branchen Metallwiederverwertung, Abfallmanagement, mobile Toiletten und Dienstleistung benötigst.
Wer verwendet Cro Software Solutions?
Abfall, Recycling, Container, mobile Lagerung, mobile Büros, mobile Toiletten, Vermietung usw.
Cro Software Solutions – Details
Cro Software Solutions
2013 gegründet
Cro Software Solutions – Videos und Bilder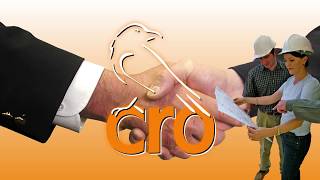 ▶︎
Cro Software Solutions – Details
Cro Software Solutions
2013 gegründet
Kosten ähnlicher Produkte wie Cro Software Solutions vergleichen
Startpreis
300,00 $
99,00 $/Monat
100,00 $/Monat
79,99 $/Monat
Cro Software Solutions – Bereitstellung und Support
Kundenbetreuung
E-Mail/Helpdesk
Telefon-Support
24/7 Live-Support
Chat
Einsatz
Cloud, SaaS, webbasiert
Android (mobil)
iPhone (mobil)
iPad (mobil)
Training
Persönlich
Live Online
Webinare
Dokumentation
Funktionen von Cro Software Solutions
Amelia B.
Opperations Manager of Roll-off services in USA
Verifizierter Nutzer auf LinkedIn
Transport/Güterfrachtverkehr/Schienenverkehr, 11-50 Mitarbeiter
Verwendete die Software für: 6-12 Monate
It's great but it could be greater
Kommentare: Support team have always been great with help. Thanks guys so much.
Vorteile:
the ease of adding orders, being able to see where everything is, and rearranging the day
Nachteile:
when adding a new site for an existing customer there special pricing doesn't auto populate. Also if you have a site that is getting serviced more then once in the day it doesn't show that on the main dispatch page.
Antwort von Cro Software Solutions
vor 3 Jahren
Thank you very much for the review, the, shared special pricing option was corrected, please contact support if you are still having issues with that option. As far servicing a site more than once a day, maybe I am misunderstanding your concern as we can see multiple stop counts for the same address per day? Please contact support anytime to discuss. Thanks,
Andrew H.
Logistics Coordinator in USA
Transport/Güterfrachtverkehr/Schienenverkehr, 11-50 Mitarbeiter
Verwendete die Software für: Mehr als 1 Jahr
Streamlined and loving it!
Kommentare: Cro Software allows our end users to be much more versatile in what they can do and how quickly they can do it, freeing them up to do other taks and eliminating the multiple and repeated steps we had become so dependent on over the yeras.
Vorteile:
Our company rents and services a fleet of about 10 trucks and 2,000 portable toilets and Cro Software's drag and drop dispatching makes managing this a breeze compared to other software we have used in the past. Whether in the office, at home or even on my phone, I can see where drivers are at in their routes and stay current on and manage their workflow.
Nachteile:
The only downside I have noticed on our end is the integration with Quickbooks could be smoother. It has saved us hours of data entry using their web connector function, but it does require frequent collobration with our IT firm to shore up glitches and issues. I am, however, confident this is something that will continue to be smoothed out over time.
Verifizierter Rezensent
President in USA
Verifizierter Nutzer auf LinkedIn
Transport/Güterfrachtverkehr/Schienenverkehr, 2-10 Mitarbeiter
Verwendete die Software für: 1-5 Monate
Classic Overpromise and Underdeliver scenario.
Kommentare: We signed up for Cro Software hoping it would be a much needed upgrade to the outdated software system. I had my doubts at the very beginning and started to express my frustrations within the first 30 days. I told them after the very first training session that I no longer wanted the billing piece. I was charged for it anyway and I felt like I had to tell 3 different people I didn't want billing any more before I could get anyone to hear me. With the other missing pieces we were always assured that the critical pieces that we needed "were in the que and would be added soon." Meanwhile I had to use my old software and make double entries to it and to Cro (very time consuming) in order to keep track of the information for which I am required to do reporting for the state. I paid for peace of mind, not to have more work on my office staff. We quit using Cro after 90 days. We had about 5-7 hrs training total (all of which were longer than they needed to be and less effective than they could have been). We were told that we could not get any of our money back (our large upfront payment or any monthly fees) because they had already done "so much" training. I should have been the one reimbursed for the training because it was such a painful waste of my staff's time. They also said that because Cro has so many happy customers they couldn't understand what our problem with them was. Moral of the story: They don't listen. This ranks as one of my most painful lessons.
Vorteile:
Dark background colors are easy on the eyes. The basic functions of the software is very straightforward and quick to learn.
Nachteile:
The upfront, non-refundable licensing fee of several thousand dollars. Never sign a non-refundable contract when you have no experience with the software other than demonstrations--that was our very painful life lesson!! Cro software was touted as a comprehensive solution and it was not. It lacked one of the most fundamental pieces that we needed in order to operate effectively (that our outdated software covered handily). There is also no way to securely capture credit card information. Our outdated software was able to do a better job of this and there are even better options with other software. A close competitor, CORE software, has a way to tokenize cardholder data and is PCI compliant. Tech support was frustrating to work with. It was generally the same person who had a tendency to assume they knew what you were trying to understand before fully listening to the question and would proceed to talk over you or go on ad nauseam on the training when we already had that part down. It would be tricky, but we'd have to find ways to interject or interrupt so that we didn't waste 2 hours. We had a 2 hour training on billing in which all I wanted to do was to try one invoice to see how it would show up in my online accounting system. I was finally able to get them to try that at the very end and as I suspected that billing was not going to sync with my books without a lot of changes to my accounting. I would have liked to have saved the 2 hour training session.
Antwort von Cro Software Solutions
vor 3 Jahren
Hello, I am very sorry for any miscommunication between your staff and ours. We have never advertised to have a full accounting solution with credit card processing etc. Currently we do rely on a back-end accounting platform to manage the account balances and payments. We are always working to improve the software for all of our users by adding new features, in this case I think we added several only to be told more was needed. I wish these issues had been brought to our attention prior to the decision to go with Cro so we could have addressed them then. We will never purposely mislead a Cro Provider! I do thank you very much for taking the time to write this review, I sincerely hope we have an opportunity to talk again in the future and change your opinion of Cro Software. We are available anytime 844-276-2467
Wendy A.
Office Manager in USA
Umweltdienstleistungen, 11-50 Mitarbeiter
Verwendete die Software für: Mehr als 1 Jahr
CRO Software
Kommentare: Overall, we are happy with CRO Software. There are a few kinks here and there that we have worked through or are still working through but they are really good to work with!
Vorteile:
CRO Software has been great to work with. Their people are great! They are always available to help out when needed.
Nachteile:
There are a few things that this software cannot do that we need it to do. We are hoping that we can get these features soon!
Diane B.
Administrative Assistant in USA
Transport/Güterfrachtverkehr/Schienenverkehr, 2-10 Mitarbeiter
Verwendete die Software für: 1-5 Monate
It's a Journey
Kommentare: Our experience has been bumpy but we are slowly gaining momentum with the program. Overall we really like the program and as we gain experience and confidence it becomes more effective. The company personality is outstanding. Even with slight hiccups to our implementation of the program the support from the staff has made those challenges easier to deal with.
Vorteile:
One of the most productive features is the ability to assign drivers requests simply by dragging and dropping to appropriate column. Another feature I have found to be very useful is the Master Report. This page allows you to search, sort, and analyze data very effectively. The Map tracking and routing features is also being used frequently throughout the day to our dispatchers advantage.
Nachteile:
The biggest complaint I have is the lack of a written manual. Not every one is a visual learner. The videos are helpful but if you are just looking for a quick answer to confirm a proceedure before doing something in the program you have to watch the whole video and hope your answer is there. The customer support is exceptional; however, sometimes you just want to find the answer yourself without having to chat, email or call someone. The training we received was not very effective and was a big obstacle to overcome initially. Truthfully, I am not sure what the actual training process was supposed to be since ours did not seem to follow a typical formula. The other feature that is not positive for us is the "override" button. We feel it is a feature that should be able to be turned on or off. If your drivers are still learning and get frustrated with not finding the asset they are looking for they very readily use the override rather than reach out for assistance causing additional work for the dispatch staff.
Antwort von Cro Software Solutions
vor 3 Jahren
Hello Diane, Thank you very much for the review. We are working on a written training manual. I will check with the developers regarding the "Override" being optional for Drivers, please let us know more about how it is causing issues for you and your Drivers. We have a four step training process that we try our very best to follow, if needed you have free unlimited training available to you anytime just let us know.