Was ist i2B Connect?
i2B provide award winning Purchase to Pay software that seamlessly helps you manage your suppliers within the cloud and also includes supplier self service.
Wer verwendet i2B Connect?
Manufacturers, engineering companies, FMCG, retail, pharmaceutical, hotels.. any company with a procurement department.
i2B Connect – Details
i2B
i2B Connect – Details
i2B
i2B Connect – Videos und Bilder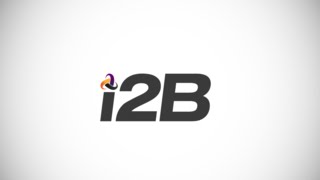 Kosten ähnlicher Produkte wie i2B Connect vergleichen
Startpreis
Nicht verfügbar
50,00 $/Monat
499,00 $/Monat
20,00 $/Monat
i2B Connect – Bereitstellung und Support
Kundenbetreuung
E-Mail/Helpdesk
FAQ/Forum
Wissensdatenbank
Telefon-Support
24/7 Live-Support
Training
Persönlich
Live Online
Webinare
Dokumentation
Funktionen von i2B Connect
Abrechnung & Rechnungsstellung
Auftragsmanagement
Beschaffungsmanagement
Budgetierung/Prognosen
Compliance Management
Finanzberichterstattung
Integrationsmanagement
Inventarverwaltung
Lieferanten-Management
Vertrags-Lifecycle-Management
API
Aktivitäts-Dashboard
Aktivitäts-Verfolgung
Angebote / Schätzungen
Anpassbare Berichte
Audit Trail
Auftragsabwicklung
Auftragsmanagement
Auftragsverfolgung
Barcode / Tickets scannen
Berichterstattung / Analyse
Berichterstattung und Statistik
Beschaffungsmanagement
Bestandsnachfüllung
Bestandsoptimierung
Bestandsverfolgung
Bestell-Management
Buchhaltung
Compliance Management
Datenvisualisierung
Dokumentenmanagement
Drittanbieter-Integration
Echtzeit-Aktualisierungen
Echtzeit-Analytik
Echtzeit-Berichterstattung
Echtzeit-Daten
Echtzeitüberwachung
Einkauf & Empfang
Elektronischer Datenaustausch
Import- / Export-Management
Integration in die Buchhaltung
Inventarverwaltung
Kundenaufträge
Lagerhaus-Management
Lieferanten-Management
Material-Rechnung
Mehrere Standorte
Multichannel-Management
Nachfragevorhersage
Prognose
Rechnungsmanagement
Retourenmanagement
Statusverfolgung
Supply-Chain-Management
Transportmanagement
Versand-Management
Vertrieb- & Abwicklungplanung
Wirtschaftsprüfung-Management
Workflow-Management
Überwachung
Siehe die vollständige SCM Software (Supply Chain Management) Liste
Stuart H.
Governance & Security Manager in UK
Essen & Trinken, 5.001-10.000 Mitarbeiter
Verwendete die Software für: Mehr als 2 Jahre
Many Years of Fuss Free Proceurment and Great Service
Kommentare: The software has given us over 15 years of reliable service. It is well liked by the Procurement and Supply Chain teams in Princes and across our whole supply base partners. Communication of purchase contracts, purchase orders, shipment data and arrival dates is quick and easy. A great product and a great company to work with.
Vorteile:
Princes have been using 12B Connect in conjunction with SAP for over 15 years. It's easy to set up and deploy and easy to use for Princes colleagues, suppliers and other supply chain partners. The interface with SAP is simple and reliable. The software is functional and i2B have always been willing and quick to add features that we have requested subject to rigorous business analysis, design and testing. The 12B team are highly capable, responsive and a real pleasure to work with.
Nachteile:
It's hard to find anything to highlight here. Whenever the product has not been able to meet our needs i2B have developed it until it does!
Wanda H.
Operational Purchasing Manager in UK
Metallabbau, 501-1.000 Mitarbeiter
Verwendete die Software für: Mehr als 2 Jahre
I2b The Journey
Kommentare: My i2b journey has been very exciting I've worked very closely with the team over the years and they have always listened and found solutions to the many curve balls I've thrown at them
I2b Connect is a excellent conduit between the MRP system and the vendor it supports the supply chain
on many levels I am proud to have been part of the journey
Vorteile:
The layout is very user friendly and compatible to all MRP systems You can capture a snapshot of your order book in real time enabling you to prioritse and deal with issues very quickly Live system updates. reduced expediting costs and automated reporting If goods need to be pulled in pushed out or cancelled the system will send automated requests to the vendor The software also allows the vendor to notify the buyer if they have similar issues The software also captures changes in a PO price, qty, drawing revisions and and expediting communication Reduced invoice queries Everything is documented and date, time stamped No need to compile scorecards to manage vendor OTD all captured in the system
Nachteile:
Onboarding vendors can be a challenge Frequency of passing information between you and the vendor needs to be right You need to have stable clean data in your MRP system with good date management at the deployment of i2b
Rodne N.
Strategic Procurement Lead in USA
Versorgungsunternehmen, 1.001-5.000 Mitarbeiter
Verwendete die Software für: 6-12 Monate
I2B Initial Review
Kommentare: Overall, I am pleased with I2B. Aggreko is working to increase usage across all areas.
Vorteile:
I2B helps to standardize the Requisitions process. I2B is easy to use, and the I2B team has been very open for additional needs and functionality. I2B communicates with our Infor purchasing software.
Nachteile:
It would be great to have more email alerts sent as different steps in the process have been completed. There are some additional needs being developed that I wish would have been considered during the initial implementation. Supplier Agreement and Supplier Item Number fields
Zeynel B.
Director & Founder in UK
Computer-Software, 2-10 Mitarbeiter
Verwendete die Software für: Mehr als 2 Jahre
i2B is a brilliant purchase to pay solution complementary to MRP & ERP systems
Kommentare: Implementing any type of software is a challenge but Team i2B is always available when you need them to help and remove process pains relating to supply chain management. You are not just using a purchase to pay software but also benefiting from excellent customer service, years of experience and best practice.
Vorteile:
Great purchase to pay software filling the gap in your supply chain processes and managing your supply chain cycle - implemented and supported by an excellent team of professionals and experts in their fields.
Nachteile:
None. If you need support, Team i2B will is there for you. If you need a new feature or have an improvement suggestion, just talk to Team i2B.
Paul R.
Business Systems Manager in UK
Maschinenbau oder Wirtschaftsingenieurwesen, 51-200 Mitarbeiter
Verwendete die Software für: Mehr als 2 Jahre
Effective Supply Chain Collaboration using i2B Connect
Kommentare: Overall experience with i2B Connect and the software provider is very favourable and has provided benefits in terms of reduced overhead costs by automating the communication of data with suppliers
Vorteile:
Very scalable solution - simple to add new suppliers and now with the added option of placing some suppliers on the i2B lite version . User interface has been vastly improved in the last 16 years for ease of use both as a supplier and a buyer. Customer Support is always very efficient and fast in resolving any queries, and the software provider is always responsive to requested enhancements.
Nachteile:
The system is very effective in managing the main elements in the procure to pay cycle - occasional problems are usually due to timing issues of transferring the data to i2B from our ERP system