Was ist FieldRoutes?
Die Unternehmensführungssoftware und mobilen Apps von PestRoutes treiben das Geschäft der Schädlingsbekämpfung voran. PestRoutes ist einfach zu implementieren, ob im Außendienst oder im Büro, und bietet Echtzeiteinblicke in jeden Aspekt deines Unternehmens. So kannst du schnell wachsen, eine intelligente Skalierung durchführen und unermüdlich deine Kunden bedienen. Eine Plattform, ein Dashboard, mehrere Anwendungen.
Wer verwendet FieldRoutes?
PestRoutes liefert das Know-how und die einfach zu bedienende Technologie, die mittelständische und große Schädlingsbekämpfungsunternehmen benötigen, um schnell wachsen, intelligentes Management betreiben und unermüdlich ihre Kunden bedienen zu können.
Wo kann FieldRoutes bereitgestellt werden?
Cloud, SaaS, webbasiert, Android (mobil), iPhone (mobil), iPad (mobil)
Über den Anbieter
FieldRoutes
Ansässig in McKinney, USA
2012 gegründet
Telefon-Support
Erhältlich in diesen Ländern
Vereinigte Staaten
Über den Anbieter
FieldRoutes
Ansässig in McKinney, USA
2012 gegründet
Telefon-Support
Erhältlich in diesen Ländern
Vereinigte Staaten
FieldRoutes – Videos und Bilder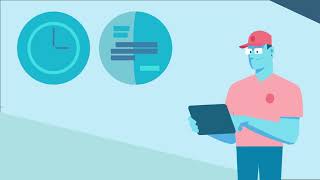 Kosten ähnlicher Produkte wie FieldRoutes vergleichen
FieldRoutes Funktionen
Abrechnung & Rechnungsstellung
Alarmfunktion / Benachrichtigungen
Angebote / Schätzungen
Elektronische Unterschrift
Flottenmanagement
Für die Gartenpflege
Kundenhistorie
Mobiler Zugriff
Routing
Schädlings-Aktivitäten-Nachverfolgung
Terminplanung
Versandmanagement
Alternativen für FieldRoutes
Bewertungen über FieldRoutes
John E.
Owner in USA
Verifizierter Nutzer auf LinkedIn
Verbraucherdienste, 11-50 Mitarbeiter
Verwendete die Software für: Mehr als 1 Jahr
Much better than Serve Suite Pest Pack and all the other old software companies
Vorteile:
I have use pestpac then switched to serve suite and then to PestMate for 2 years (which I liked PestMate) but Pest Routes has been by far the best, navigation speed is much better than PestMate, Routing system is the best I've seen, Easy to train employees on and the reports are clean and one of my favorite parts is you can really run any data point from the customer section. If I want to know how many active accounts are ontime services I can generate a report giving what ever data I want; address, phone number, there last service, anything. Lets say I want to know how many of those customers have a card on file or were sold via Yelp so I can know if a source I'm paying to get customers from is bringing me a lot of onetime services I can know all that. Pricing is great too.
Nachteile:
I wish it integrated my communication systems like emails and phone system. I've been told for a 6 months now the phone integration is coming but no word yet.
Antwort von PestRoutes
vor 3 Jahren
Thank you for your comments and feedback. We're working on the product roadmap and will keep you informed on the emails and phone integrations.
Umweltdienstleistungen, 11-50 Mitarbeiter
Verwendete die Software für: 6-12 Monate
In Betracht gezogene Alternativen:
Intuitive, reliable software that is easy to use
Kommentare: We are so pleased with the sales, training and use of the product. In terms of time and communication with customers it is a game changer. We have not had to manually sift through customer accounts and print monthly bills since we started.
Vorteile:
Real time data; easy and efficient routing for service; ; digital forms and communication with customers is streamlined.
Nachteile:
Three items are difficult: 1- Payments should be automated and not a manual run if set up for monthly payment 2-Renewals should auto renew if set up for annual renewal. Sending notices for renewal with customer acceptance should be one option and another option should be auto renewal 3- There needs to be an option (trigger rule) to set up a "sales drip" email campaign for lost leads.
Antwort von PestRoutes
vor 2 Jahren
Denise, Thank you for your review. Our customers' feedback is very important to us. If there's anything we can help you with, please reach out to support@pestroutes.com
Blaine K.
Operations Manager in USA
Verbraucherdienste, 11-50 Mitarbeiter
Verwendete die Software für: 1-5 Monate
Quelle: SoftwareAdvice
In Betracht gezogene Alternativen:
Customer Support is Awful
Kommentare: If they can work out the bugs and actually respond to customers then it would be well worth it. As it is, you will spend time not even being able to use some of the features, wondering when you will be able to use them properly again, with no timeline.
Vorteile:
This product will definitely save time with your scheduling. They have a lot of great features including recurring service planning and automatic reminders.
Nachteile:
There have been bugs that last about 2 weeks at a time 3 different times now, all different problems, and we have only been on this system for 2.5 months. These aren't small glitches either, they are major issues with the system that make parts of it unusable. Customer service is abysmal. They either don't respond or they can't give you any information or workarounds for the problem. The person who actually sold us the product is basically unreachable and never responds. You would think that the company would want to respond to customers when there are issues, but they don't seem to care at all. You get a different customer service rep each time you contact PestRoutes also, no dedicated reps. Extremely frustrating.
Robert S.
Director of Operations in USA
Umweltdienstleistungen, 11-50 Mitarbeiter
Verwendete die Software für: Mehr als 2 Jahre
In Betracht gezogene Alternativen:
One Simple Reason Not To Use This Software
Kommentare: In 2017 they cared. They needed customers and they worked with you.
In 2020 they seem to cater to their large customers, leaving the local companies to adapt to their will.
Vorteile:
We used to like that the company appeared to be innovative and flexible. They use to let you use their software in a fashion that best suited your company.
Nachteile:
One Simple Reason to Run From This Software: They make significant changes to their software with zero notification to their clients. This requires restructuring how you use their software, retraining your staff how to use their software, and then you need to spend time repairing the damage their change made to how you use their software. All of this; of course, after you discover the changes they made on your own... Days to weeks after they made the change.
Antwort von PestRoutes
vor 2 Jahren
We apologize for not meeting your expectations. We work hard to present and provide the best possible software solution for pest control businesses. We have many satisfied customers and a team of talented individuals who take meeting and exceeding our customers' expectations seriously. We have also taken steps to ensure our customer communications are frequent and helpful. We know our team has recently spoken with you about your concerns, and we appreciate you helping us continue to improve. Thank you.
John B.
Area Manager in USA
Chemikalien, 5.001-10.000 Mitarbeiter
Verwendete die Software für: Mehr als 2 Jahre
FieldRoutes makes it manageable to be a manager!
Vorteile:
This software has a very solid foundation, and many features that allow us to make our work much more manageable. I think that for the most part, it is a huge boon to us.
Nachteile:
There are often issues with updates and connectivity differences across different devices. There are new plans being implemented that will help this apparently, so we shall see.
Antwort von FieldRoutes
vor 2 Monaten
Hey John, we appreciate the kind words and hearing that we are able to make your work easier. We are constantly rolling out updates so hopefully these will reduce any issues you have experienced. Thanks for sticking with us!