Was ist Get Connected?
Get Connected ist eine kostengünstige und mobile Lösung zur Verwaltung von Freiwilligen, die entwickelt wurde, um Unternehmen aller Art zu helfen. Das Unternehmen bietet eine bessere Möglichkeit, Möglichkeiten für Freiwillige zu bewerben, neue und zurückkehrende Freiwillige zu registrieren, ihre Arbeitsstunden zu verfolgen, mit ihnen zu kommunizieren und über ihre Aktivitäten zu berichten.
**Neu für 2019**
Android- und iPhone-App zum Download verfügbar
ReDI: Katastrophenschutzplattform
Kostenloses E-Sign-Tool für Haftungsausschlüsse
Anmeldung auf Kioskbasis
Erweiterte Tools für das Engagement von Unternehmen
Wer verwendet Get Connected?
Gemeinnützige Organisationen aller Art, Habitat for Humanity, United Way, Freiwilligenzentren, Hochschulen, weiterführende Schulen (K-12), Kirchen, Stadt-/Bezirksverwaltungen, VOADs, Dienstleistungsunternehmen, Krankenhäuser, Museen und Bibliotheken
Wo kann Get Connected bereitgestellt werden?
Cloud, SaaS, webbasiert, Android (mobil), iPhone (mobil), iPad (mobil)
Über den Anbieter
Galaxy Digital
Ansässig in Asheville, USA
2009 gegründet
Telefon-Support
Chat
Erhältlich in diesen Ländern
Kanada, Vereinigte Staaten
Sprachen
Englisch, Französisch, Spanisch
Über den Anbieter
Galaxy Digital
Ansässig in Asheville, USA
2009 gegründet
Telefon-Support
Chat
Erhältlich in diesen Ländern
Kanada, Vereinigte Staaten
Sprachen
Englisch, Französisch, Spanisch
Get Connected – Videos und Bilder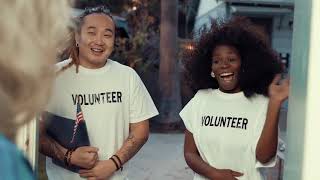 Kosten ähnlicher Produkte wie Get Connected vergleichen
Get Connected Funktionen
Berichterstattung und Statistik
Kommunikationsmanagement
Mitgliedschaft-Management
Recruiting von Freiwilligen
Registrierungs-Management
Self-Service Portal
Terminplanung
Veranstaltungsmanagement
für gemeinnützige Organisationen
Alternativen für Get Connected
Bewertungen über Get Connected
Heather
Operations Manager in USA
Verifizierter Nutzer auf LinkedIn
Non-Profit-Organisation Management, 2-10 Mitarbeiter
Verwendete die Software für: 1-5 Monate
Beautiful and flexible
Kommentare: Largely really good! The app is just so-so, and there are places that would have been nice to see some changes/more options, but overall it's really good.
Vorteile:
The capacity to really build community through the platform is awesome. It's easy to brand to look like everything else you're doing.
Nachteile:
It's pretty pricey and there's a bit of a learning curve for sure.
Antwort von Galaxy Digital
letztes Jahr
Heather, Thank you so much for your review of Get Connected! We're so glad you're here. Absolutely appreciate your feedback and insights. Check back in for updates/enhancements and new features! We're always here to support!
Stacy
Volunteer Services Manager in USA
Non-Profit-Organisation Management, 51-200 Mitarbeiter
Verwendete die Software für: Mehr als 2 Jahre
In Betracht gezogene Alternativen:
Recruit and coordinate help you need quickly
Kommentare: While the set up and implementation was really hard for me, the company took my feedback and has created a more hands-on implementation process for new users (which is awesome). The training required on the front end is a time investment and can be a little intimidating for some, and some of our volunteers who aren't comfortable with computers struggled a little. That being said, with some training materials built and after getting comfortable using different features, the platform does make recruitment and tracking so much easier. There are so many useful tools that have made the past year of trying to respond to a pandemic MUCH, much more successful than if we were using the tools we had before (meaning, manually responding to inquiries). We have a really large volunteer program (upwards of 9,000 volunteers coming through the program in a year), and this system has made it much easier to communicate important information quickly and mobilize help when it's needed LIGHTNING FAST. I think that the investment in time/training up front is worth it, though I would plan to set resources and staff time aside to really devote to getting comfortable using the platform (so you can then devote time/resources to making sure your volunteers are supported in using it).
Vorteile:
We were able to recruit people VERY quickly to get the right amount of people to help in really dire situations throughout the last year. Some features we like: Scheduling features, qualifications, eBlasts, shifts, check-in/kiosk, automatic notifications, customization and look/feel of website, customer service that helps with brainstorming/finding solutions, the company's responsiveness/adaptability to feedback, Teams/group volunteering featuers, and features for grouping together volunteer opportunities (making it easier to run dynamic reporting, share certain types of opportunities with new volunteers, etc)
Nachteile:
Not user friendly for older users/non-tech friendly folks; some features that we sought out DO exist, but not necessarily in the way we needed them to work; some reporting/filters seem counter-intuitive to working with the population system was built for (ex: very difficult to narrow down active, current volunteers based on how recently they "worked" or submitted hours); does require a LOT of training for both staff and volunteers
Antwort von Galaxy Digital
vor 10 Monaten
Stacy, Thank you so much for your review and feedback here! We're so glad to hear Get Connected meets your needs and your organization was so quickly able to mobilize the volunteers you needed in an emergency. As always, our Customer Experience team is here to support your site. Please do reach out to us at any time!
Gwynneth
President in USA
Non-Profit-Organisation Management, Selbstständig
Verwendete die Software für: 1-5 Monate
Quelle: SoftwareAdvice
Game changer
Vorteile:
Galaxy Digital's Get Connected software is easy to set up and customize to your needs. Their customer service team walks you through onboarding at your pace - mine was lighting fast! I can now see my events and volunteers for each of them at a glance. If someone drops out I can easily send a note to interested volunteers and can get replaced quickly. Has cut down my event management time by 80%
Nachteile:
The only thing I would change if I could is the volunteer value per hour. For us it varies by each event and the software lets you assign a value - but it's across all hours regardless of event.
Antwort von Galaxy Digital
letzte Woche
Hi Gwynneth! We're so glad your Get Connected onboarding was so successful and that you've experienced such phenomenal results! We absolutely love seeing volunteer programs thrive - it's why we do what we do. We hope to see you at one of our Get Connected events for volunteer leaders. Take care and stay in touch!
Cindy
Data and Program Support Specialist in USA
Non-Profit-Organisation Management, 51-200 Mitarbeiter
Verwendete die Software für: Mehr als 1 Jahr
Great product
Vorteile:
I like that the Qualifications page allows us to allow and prevent people from registering for certain opportunities. This allows us to increase the safety of clients.
Nachteile:
The site is not user-friendly for site managers, managers, and users because it is not intuitive enough. I also do not like the integration of Sterling because when people do not complete their background check orders, the site blocks them from going back and completing it again. There are also some simple features that I believe should be available and when I submit a ticket, staff ask me to write a suggestion for the "suggestion box".
Antwort von Galaxy Digital
vor 8 Monaten
Hi, Cindy, thank you for your feedback. We're here at Customer Experience to support you and your software and would be happy to talk about solutions that could work for the Sterling background checks integration and your program's needs. However, the background checks function is an integration and we are unable to change the way in which Sterling conducts background checks with their software. We would be able to share how you can turn on or off your customizations within Get Connected to guide you to the outcome that best suits your program. We're always happy to hear ideas from you on how to improve Get Connected for our clients. We do love to keep the product suggestion forum open to clients as there you can share ideas with other Get Connected users, especially as we navigate changes to the software that would affect all clients or involve a longer development time. Please reach out to us any time! We're happy to help! Keep your eyes open for new training coming the in new year!
Hillary
Volunteer Coordinator in USA
Krankenhausversorgung & Gesundheitswesen, 10.000+ Mitarbeiter
Verwendete die Software für: Mehr als 1 Jahr
Get Connected Galaxy Review
Kommentare: I have had great experience with Get Connected. It is very helpful in managing volunteers and it is easy to use.
Vorteile:
I enjoy the ease of this software. It is very user friendly and intuitive. The previous software I worked with was the opposite so it is refreshing to no longer deal with that.
Nachteile:
I wish that the software had a function where you could print mailing labels for event invitations to users.
Antwort von Galaxy Digital
vor 8 Monaten
Hi, Hillary! Thank you for your feedback here on Get Connected by Galaxy Digital. We're grateful you've chosen Get Connected as your volunteer management platform and that you're finding it's meeting the needs of your program well. For the printing of labels for mailings, while there isn't a direct integration I know that our Customer Experience team can support you in finding a solution. Please reach out to us at any time, we're happy to help!