Was ist Buzz360?
The Buzz360 political platform powers campaigns from US Senate to local school board races. Kickstart your campaign with proven tools for engaging and organizing. Get out the vote and win elections with an integrated website and voter database, email targeting, P2P text messaging and successful fundraising. The unique platform integrates the party units and campaigns to exchange of events, candidate fundraising tools and email messaging with the state party organization to mobilize voters.
Wer verwendet Buzz360?
Conservative political candidates, parties and advocacy groups.
Buzz360 – Details
Buzz360
2013 gegründet
Buzz360 – Details
Buzz360
2013 gegründet
Buzz360 – Videos und Bilder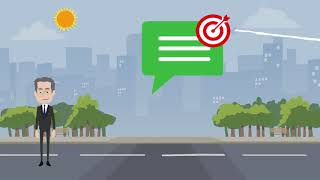 Kosten ähnlicher Produkte wie Buzz360 vergleichen
Startpreis
45,00 $/Monat
29,00 $/Monat
10,00 $/Monat
39,99 $/Monat
Buzz360 – Bereitstellung und Support
Training
Live Online
Webinare
Dokumentation
Funktionen von Buzz360
API
Abbildung und Zuordnung
Aktivitäts-Dashboard
Anpassbare Berichte
Anpassbare Felder
Befragungs-/Umfragemanagement
Berichterstattung und Statistik
Daten-Import / -Export
Demografische Daten
Drittanbieter-Integration
E-Mail Erinnerungen
E-Mail Marketing
E-Mail-Management
E-Mail-Tracking
Echtzeit-Berichterstattung
Elektronische Zahlungen
Ereignisgesteuerte Aktionen
Formularverwaltung
Freiwilligen-Management
Fundraising-Management
Für Demokraten
Für Republikaner
Für politische Kampagnen
Kampagnen-Segmentation
Kampagnenanalysen
Kampagnenmanagement
Kampagnenplanung
Kontakt-Datenbank
Kontaktmanagement
Kundenspezifisches Branding
Mehrere Kampagnen
Mitarbeiter-Management
Mobiler Zugriff
Online-Zahlungen
Pfand-Management
SMS-Marketing
Social-Media-Integration
Spender-Management
Spender-Zielgruppenerfassung
Suchen / filtern
Tracking von Beiträgen
Veranstaltungskalender
Veranstaltungsmanagement
Wähler-Datenbank
Siehe die vollständige Kampagnen-Software für politische Kampagnen Liste
Durchschnittliche Bewertung
Preis-Leistungs-Verhältnis
---
Nutzerbewertungen nach Bewertung
Verwendete die Software für: Nicht angeboten
Great product that gives small business affordable automation for their marketing.
Kommentare: Just a few short years ago, automation was expensive and typically only big business had the resources to implement. Buzz360 has now made this available to the small business owner. I need to run my business and typically do not have time for marketing that I would like to dedicate to it. This is a great tool to help me without having to add staff. Either you or someone in your company just needs a few hours a week to manage. Every small business needs to be actively marketing their brand. Automation is the way to go, and Buzz360 provides the right tool.
Verwendete die Software für: Nicht angeboten
Excellent!
Kommentare: My Experience was nothing but positive. The product itself is easy to understand and use and the pricing is in line with what a small business can afford. Unlike other similar software, it doesnt come with complicated functionality that you wont use anyway. It focuses on getting reviews, streamlining social media, staying in touch with my customers. All the things I need to grow.
They didnt just sell me something and walk away, they were there to train me and answer questions. Highly recommend
Verwendete die Software für: Nicht angeboten
Great marketing tools for my business
Kommentare: I have been using the marketing features of Buzz360 for the last year. It is so helpful for me to get reviews and staying in touch with my customers over time. Since I am a small business my time is really valuable and the automated features really help me save time and money. My only real complaint is the that some of the things the product does are not obvious until you have either click on the little question mark or looked at the YouTube video.
Ron W.
General Sales Manager in USA
Verwendete die Software für: Nicht angeboten
Buzz 360 is a Library of expertise and customer service!
Kommentare: Buzz360 is a very simple but robust product that not only has strong online community features needed for our Bridal Prevue Show but it gives all the vendors automated marketing tools to help them during the show and all year long. I would definitely recommend Buzz360. The entire team -- Lisa, Klaus, Ryan and Ruth -- was 100% about the customer. We value their insight and input.
Verwendete die Software für: Nicht angeboten
Love the automation
Kommentare: After a quick setup, all I have to do is enter my customers email address and I am off and running. I couldn't think of an easier way to stay-in-touch with my customers!