Was ist SimpleTexting?
Sende Massen-SMS. Biete Kundenservice an. Erstelle automatisierte Kampagnen. Mit SimpleTexting kannst du all das tun. Es gibt einen Grund dafür, warum sowohl Fortune-500-Unternehmen als auch kleine Unternehmen SimpleTexting verwenden, um ihre Zielgruppen zu erreichen. Es funktioniert wirklich. Die Preispläne sind flexibel und die Funktionen wurden entwickelt, um dir dabei zu helfen, zu wachsen. Ganz gleich, ob du Tausende Nachrichten gleichzeitig senden oder persönliche Gespräche führen möchtest – SimpleTexting macht es einfach. Und mit der mobilen App kannst du deine Initiativen sogar von überall aus verwalten.
Wer verwendet SimpleTexting?
SMS-Marketing ermöglicht es jedem Unternehmen und jeder Organisation, mit einer einfachen SMS Menschen überall zu erreichen. Sende und empfange SMS über einen sechsstelligen Kurzcode oder aktiviere SMS für deine aktuelle Nummer.
Wo kann SimpleTexting bereitgestellt werden?
Cloud, SaaS, webbasiert, Android (mobil), iPhone (mobil), iPad (mobil)
Über den Anbieter
SimpleTexting
2011 gegründet
Telefon-Support
Chat
Erhältlich in diesen Ländern
Kanada, Vereinigte Staaten
Über den Anbieter
SimpleTexting
2011 gegründet
Telefon-Support
Chat
Erhältlich in diesen Ländern
Kanada, Vereinigte Staaten
SimpleTexting – Videos und Bilder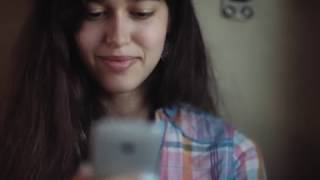 Kosten ähnlicher Produkte wie SimpleTexting vergleichen
SimpleTexting Funktionen
Alarmfunktion / Benachrichtigungen
Anpassbare Vorlagen
Automatische Antworten
Befragungs-/Umfragemanagement
Berichterstattung / Analyse
Engagement-Tracking
Geplanter Nachrichtenversand
Kampagnenmanagement
Kontakt-Datenbank
Kontaktmanagement
Kurzwahlnummern
MMS
Massen-SMS
Mobile Benachrichtigungen
Mobile Coupons
Mobile Keywords
Nachrichten-Personalisierung
SMS Gewinnspiele
SMS-Marketing
SMS-Nachrichtenversand
Umfragenerstellung
Zielseiten / Web-Formulare
Zwei-Wege-Messaging
Alternativen für SimpleTexting
Bewertungen über SimpleTexting
Shelby R.
Marketing Manager in USA
Verifizierter Nutzer auf LinkedIn
Non-Profit-Organisation Management, 51-200 Mitarbeiter
Verwendete die Software für: 1-5 Monate
In Betracht gezogene Alternativen:
Software has everything we need!
Kommentare: We've really loved being able to build our SMS list and SimpleTexting has been easy to use.
Vorteile:
We had tried three options simultaneously and picked SimpleTexting because it has so many integrations that are easy to use. We are able to do giveaway contests, collect data, it integrates with our email software - really, they are the pros and have figured out what most clients need from the start.
Nachteile:
There's nothing that I dislike thus far. It is slightly more expensive than other options, but right now it's worth it for all of the integrations
Mohammed S.
Field Manager in Ghana
Non-Profit-Organisation Management, 51-200 Mitarbeiter
Verwendete die Software für: 6-12 Monate
In Betracht gezogene Alternativen:
A great tool for generating leads that allows you to save your resources for the last mile
Kommentare: As a foreigner in the U.S, there was a lot to get used to. And the option of having to go door-to-door to conduct respondent interviews for our research project was terrifying to say the least. And since our email response rates were less than 8%, we needed another alternative. And boy am I grateful Simple Texting gave allowed us to achieve more than the minimum rate we needed, but more importantly saved me from the dread I had to face if we had to do in-person engagements.
Vorteile:
The automated message response mechanism works to absolute perfection. On our first project using it to engage respondents on our post-grad research project, I was a bit skeptical and recommended just one standard response to each reply we got -- thanking them for reaching out, and promising to call them back. But I got won over during the test run, and I was particularly amazed at the intelligence of the system to spot keywords even in badly composed or constructed replies.
Nachteile:
I wished there was a back up emailing mechanism for contacts whose messages get bounced back or are undelivered. Chances are, if we got the phone number wrong, maybe we got the email address right; that way we can still count those in our reach figures.
Rajesh J.
Instructor in USA
Non-Profit-Organisation Management, 2-10 Mitarbeiter
Verwendete die Software für: Mehr als 1 Jahr
Bait and Switch
Kommentare: I was disappointed with Customer Service and the way they charge their customers. Like the service was disappointed with the charges and the customer service.
Vorteile:
The application is easy to use and also user-friendly. Can be easily integrated.
Nachteile:
Seems like a bait and switch. I signed up with a certain number of credits and was never warned about extra charges that will be applied. This was only brought to my attention at the time of the renewal with a large bill. As a non-profit organization, I don't have that kind of money to spend on these services and especially during the Pandemic. So I think the account was overcharged with no warnings and I was not given a fair resolution at the end of term.
Antwort von SimpleTexting
vor 11 Monaten
Hello, Rajesh Thank you for reaching out! It sounds like the account entered into some additional credits being used. We're happy to take a look into this, please reach us at support@simpletexting.net
Verifizierter Rezensent
CEO in USA
Verifizierter Nutzer auf LinkedIn
Rundfunkmedien, 2-10 Mitarbeiter
Verwendete die Software für: Mehr als 2 Jahre
In Betracht gezogene Alternativen:
One of the best strategic partner you will ever find in business.
Kommentare: After being burned badly by other companies who present themselves as similar (years ago) I entered into business with Simple Texting. From then to now, I have renewed my enthusiasm for one of the most effective means to market anything, I've ever experienced.
Vorteile:
I am constantly amazed at how this company manages to find and keep some of the most talented people who are relentlessly dedicated to their customers success. In an age when many tech companies rely on synthetic customer service driven by soulless algorithms, Simple Texting is NOT one of them. ST is real live people WITH SOULS who truly care about their customers success and will do anything in their power to make it work for customers. They take complicated technology and strategies and make them flat-out simple.
Nachteile:
The cons are too few to even mention. Simple Texting is great!
Jen N.
Customer Experience Specialist in USA
Hausmeisterservice, 51-200 Mitarbeiter
Verwendete die Software für: 6-12 Monate
In Betracht gezogene Alternativen:
Reliable texting service. Great that customers can text our landline!
Kommentare: Overall, this is a great product. The last text service we used didn't always get the messages sent and we knew this because we were sending them to employees with our company's cell phones.
We use this a lot to communicate directly with customers and staff, not as much as a marketing/mailing list/keyword tools...yet!
Vorteile:
We loved that we were able to set this up with our existing business landline. We can schedule messages to go out and set-up mailing lists. We can set-up as many users as we'd like as well. It's nice that we can save the customers' information within the software as well for ease of use.
Nachteile:
I wish it had better group texting or group texting at all. We use this to text employees a lot and have to set it up as a "campaign " and they cannot see the other responses. I wish it had a built in afterhours reply. I know there's a way to set it up with another app, but we don't have it and I haven't messed with it. Pictures coming INTO our line take a very long time to receive, hours in most cases.