Was ist Ringostat?
Ringostat ist eine intelligente Call-Tracking-Lösung, die die eingehenden Anrufe durch mehrere Werbekanäle bis auf Keyword-Ebene zuschreibt, um Traffic-Quellen zu analysieren, die die beste Leistung und mehr Anrufe bringen.
Wer verwendet Ringostat?
Eigentümer und Vermarkter von der Webyeite, die mehr als 500 USD/Monat für PPC-Werbung ausgeben und mehr als 50 % der Conversions telefonisch bekommen.
Wo kann Ringostat bereitgestellt werden?
Cloud, SaaS, webbasiert
Über den Anbieter
Ringostat
2013 gegründet
Telefon-Support
Chat
Erhältlich in diesen Ländern
Aserbaidschan, Brasilien, Bulgarien, Deutschland, Estland und 17 weitere
Sprachen
Bulgarisch, Englisch, Ukrainisch
Ringostat Kosten
Startpreis:
39,00 $/Monat
Ja, kostenloser Test verfügbar
Keine Gratisversion
Ringostat bietet keine Gratisversion, aber eine kostenlose Testversion. Die kostenpflichtige Version von Ringostat ist ab 39,00 $/Monat verfügbar.
Über den Anbieter
Ringostat
2013 gegründet
Telefon-Support
Chat
Erhältlich in diesen Ländern
Aserbaidschan, Brasilien, Bulgarien, Deutschland, Estland und 17 weitere
Sprachen
Bulgarisch, Englisch, Ukrainisch
Ringostat – Videos und Bilder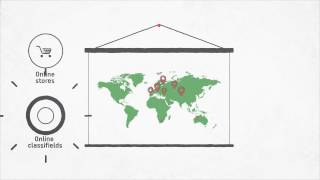 Kosten ähnlicher Produkte wie Ringostat vergleichen
Ringostat Funktionen
API
Aktivitäts-Dashboard
Alarmfunktion / Benachrichtigungen
Anpassbare Berichte
Anrufaufzeichnung
Anrufer-ID
Anrufprotokoll
Anrufverfolgung
Anrufüberwachung
Automatische Anrufverteilung
Berichterstattung über Anrufe
Call Tracking Metrics
Call-Center-Management
Chat / Messaging
Drittanbieter-Integration
Echtzeit-Analytik
Echtzeit-Berichterstattung
Echtzeitüberwachung
IVR / Spracherkennung
Kommunikationsmanagement
Konversion-Tracking
Live-Chat
Management der Anruflisten
Mobiler Zugriff
Multi-Channel-Kommunikation
PBX
SIP-Trunking
SMS-Nachrichtenversand
Stichwort-Nachverfolgung
Syndikat-Gruppen
Umleitung der Anrufe
Virtuelle Erweiterungen
VoIP-Verbindung
Voice-Mail
Warteschlangenmanagement
Weiterleitung von Anrufen (Call Routing)
Alternativen für Ringostat
Bewertungen über Ringostat
Aleksandra K.
Marketing Manager in Ukraine
Verifizierter Nutzer auf LinkedIn
Marketing & Werbung, 51-200 Mitarbeiter
Verwendete die Software für: Mehr als 1 Jahr
Right solution for analytics of calls
Kommentare: We have a great experience with Ringostat for more than a year already. It's a company that definitely worth checking it. What we like most is communication with support and customer success teams that are always ready to solve our issues quickly. We are also quite impressed with this company's growth. They release updates every month, and we always read their digest of updates to discover new features and opportunities.
Vorteile:
There are two main goals in our business: 1. Analytics of all calls from the website, especially by targeting that we launch. 2. Analytics of calls that come from the Facebook group. And Ringostat is a service that helped us to realize both of them. We implemented call tracking to understand whether the targeting we launched brought a relevant audience. To do so, we used Ringostat's reports. A platform provides default ones, but we made a custom. By the way, custom reports are available for more than 30 parameters, so we had a wide range of options. We as well used call tracking for analytics of calls that come from our Facebook page. It was quite important as we provide lots of activities on our Facebook and put a lot of force on the content. To understand whether our investments in social networks actually work, we are using end-to-end analytics. It shows the ROI for each advertising channel.
Nachteile:
We didn't have any difficulties in usage. Our experience of communication with company is great. And we easily got how to use Ringostat to double our revenue so our feedback is positive, nothing to complain about.
Vova C.
Marketing Specialist in Ukraine
Verifizierter Nutzer auf LinkedIn
Marketing & Werbung, 2-10 Mitarbeiter
Verwendete die Software für: 6-12 Monate
Best tool for tracking calls
Kommentare: This platform helped us to define ads that didn't bring us money. We stopped these campaigns and changed the texts so now our customers better understand us. Ringostat's tools helped us a lot in this case. We were also pretty much surprised by the speed of the reaction of their technical support team. These guys provided us with all the needed instructions and quickly launched the project. Ringostat also has a knowledge base and a blog where we found out some useful information about call tracking and cloud PBX usage. So our overall experience was great.
Vorteile:
We receive lots of calls each day, so it was crucial for us to process them and define junk ones. Our company also needed to control sales reps and their work as well as the number of missed calls. But for sure, our main goal was to track sources of calls to optimize advertising budgets. That's why we bought call tracking and cloud PBX. These tools fully covered our needs. Ringostat's virtual PBX gave us the opportunity to listen to the recordings of conversations. We considered the shortest ones as junk and listened to all of them to discover that users were confused by the text of one of our ads. That's how we reduced the number of not appropriate requests. We also used Ringostat's default reports to discover the effectiveness of advertisings.
Nachteile:
We were new to call tracking and cloud PBX so it was hard for us to immediately get all the opportunities of these features. There are lots of different options offered by Ringostat so we were confused at the early beginning.
Alina P.
PPC Google ADS in Bangladesch
Marketing & Werbung, 2-10 Mitarbeiter
Verwendete die Software für: Mehr als 2 Jahre
Cool analytics tool for a PPC specialist
Kommentare: Ringostat helps me tracking whether clients from my campaigns are making calls to the company. I guess, the connection of call tracking is one of the important points for a PPC specialist from the very beginning of working with a project. In my experience, without call tracking, there is no point in promoting at all. That's why I launch Ringostat for all my projects. Otherwise, why do even visit the advertising account if you can't see there conversions brought from calls? And, moreover, due to Ringostat, I understand which keywords and campaigns perform better.
Vorteile:
I have been working with Ringostat as a PPC specialist for four years already. I started when I was still an employee of the agency, and now I use it for projects that I do as a freelancer. I always recommend Ringostat to clients, because I like that it is easy to use and the fact that technical support is always in touch.
Nachteile:
Previously, I did not quite like the reports visualization. It was barely possible to understand them. But recently, the interface was updated, and now the reports look much better, so you can easily use filters there. Didn't notice any other bugs.
Nickolass J.
Digital Marketing Advisor in Norwegen
Verifizierter Nutzer auf LinkedIn
Verwendete die Software für: 1-5 Monate
Dedicated and service minded. Smart toolset.
Kommentare: Knowledge
Vorteile:
Dedicated Service, Nice people Ringostat has a killer feature with a wow effect and people to help you set it up. It makes it easy to impress new users on your website and to measure the impact on incoming calls that people make when they are on the website. But the bad thing about that is that for me, I actually received too many disturbing calls and it interrupted my daily routines.
Nachteile:
Unfortunately, it was hard for an end client to get used to using in combination with their own internal call forwarding system, so we had some issues when testing it with four different users, as they would not always understand that the call was from the Ringostatsystem. Secondly, a third-party provider of local phone numbers had misused the phone number that was in use for my client in a way that they received angry calls from people that were not trying to reach them, but another company for complaining about Phone terror. I later found that the phonenumber is use was registered on the norwegian list for plhonenumbers never to pick up calls fram, as it was deemed a Phone terror number. There were actually a lot of articles about one of the spammers who had been using this number earlier on. This cost both me and my client valuable time and was hurtful for the brand experience. We decided then to not use the software anymore.
Alexander O.
Co-Founder in Ukraine
Verifizierter Nutzer auf LinkedIn
Marketing & Werbung, 2-10 Mitarbeiter
Verwendete die Software für: Mehr als 2 Jahre
Analyzing only online requests without Ringostat data is like being one eye blinded :)
Kommentare: To analyze only online applications is to lose a significant percentage of conversions (calls) that you simply can't verify in Google Analytics. Ringostat helps me to discover these conversions and their advertising sources. I also use this data to "train" smart Google Ads campaigns so that the system receives more data and learns much faster.
Vorteile:
We were really waiting for Ringostat integration with Facebook Pixel, and started testing this conversion in our ads. Due to this, we will be able to optimize ads, not only based on requests data, but also on calls. It's so great that Ringostat has 2 free trial weeks. They allow you to confirm the hypothesis that call tracking is needed or not needed for a particular project.
Nachteile:
I did not notice any special disadvantages for 6.5 years of cooperation