Was ist Crowdcast?
Webinare sind unerträglich. Wechsel zu Crowdcast, einer browserbasierten Lösung zum Erstellen ansprechender Webinare, Live-Fragen und -Antworten, Workshops und Online-Gipfel. Crowdcast ist das ansprechendste und am einfachsten zu nutzende Webinar-Erlebnis auf dem Markt.
Wer verwendet Crowdcast?
Unternehmen und Einzelpersonen, die sich per Live-Video verbinden und ein größeres Publikum möchten.
Crowdcast – Details
Crowdcast
2016 gegründet
Crowdcast – Details
Crowdcast
2016 gegründet
Crowdcast – Videos und Bilder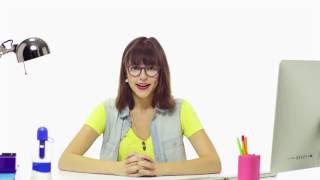 Kosten ähnlicher Produkte wie Crowdcast vergleichen
Startpreis
29,00 $/Monat
24,00 $/Monat
78,00 $/Monat
14,00 $/Monat
Crowdcast – Bereitstellung und Support
Kundenbetreuung
E-Mail/Helpdesk
FAQ/Forum
Wissensdatenbank
24/7 Live-Support
Chat
Einsatz
Cloud, SaaS, webbasiert
iPhone (mobil)
iPad (mobil)
Training
Live Online
Webinare
Dokumentation
Videos
Funktionen von Crowdcast
API
Aktivitäts-Dashboard
Aufzeichnung bei Bedarf
Berichterstattung und Statistik
Chat / Messaging
Content-Management
Drag-and-Drop
Drittanbieter-Integration
Echtzeit-Analytik
Echtzeit-Daten
Echtzeit-Übertragung
Engagement-Tracking
Eventplanung
Geteilter Bildschirm / Multi-Screen
Interaktion mit Zielgruppen
Kommunikationsmanagement
Konferenzschaltungen
Kundenspezifisches Branding
Leistungsüberwachung
Live-Chat
Livestream-Produktion
Meeting-Management
Mehrere Kamera-Feeds
Mobiler Zugriff
Moderation
Multi-Channel-Vertrieb
Multimedia-Unterstützung
Multistreaming
Präsentations-Streaming
Publikumsanalysen
Sitzungsaufzeichnung
Social-Media-Integration
Social-Media-Streaming
Terminplanung
Umfragen & Feedback
Veranstaltungsmanagement
Video-Management
Video-Monetisierungstools
Video-Streaming
Video-Unterstützung
Videoanruf-Aufzeichnung
Videobearbeitung
Videokonferenzen
Visuelle Analytik
Webcasts bei Bedarf
Wechselseitige Audio & Video
Werkzeuge zur Zusammenarbeit
Zugriffskontrollen / Berechtigungen
interaktive Inhalte
Überwachung
API
Aktivitäts-Dashboard
Alarmfunktion / Benachrichtigungen
Angebot in sozialen Medien
Anpassbare Vorlagen
Anrufaufzeichnung
Aufzeichnung bei Bedarf
Befragungs-/Umfragemanagement
Benutzer-Management
Berichterstattung / Analyse
Berichterstattung und Statistik
Bildschirm teilen
CRM
Chat / Messaging
Content-Management
Dateitransfer
Dokumentenspeicher
Drittanbieter-Integration
E-Mail Erinnerungen
Echtzeit-Daten
Elektronische Abstimmung
Engagement-Tracking
Erinnerungen
Eventplanung
Filesharing
Kalenderverwaltung
Konferenzschaltungen
Kontaktmanagement
Kundenspezifisches Branding
Live-Chat
Meeting-Management
Mobiler Zugriff
Multi-Hosts
Präsentations-Streaming
Q&A Management
Registrierungs-Management
Social-Media-Integration
Terminplanung
Umfragen & Feedback
Umfragen/Abstimmungen
Veranstaltungsmanagement
Video-Management
Video-Streaming
Video-Unterstützung
Videoanruf-Aufzeichnung
Videokonferenzen
Vorlagen-Management
Webinars bei Bedarf
Wechselseitige Audio & Video
Whiteboard
Dmitry K.
Founder in Kanada
Verifizierter Nutzer auf LinkedIn
Übersetzung und Lokalisierung, 2-10 Mitarbeiter
Verwendete die Software für: Mehr als 2 Jahre
In Betracht gezogene Alternativen:
The absolute best webinar platform in the galaxy
Kommentare: We hosted over a hundred webinars on Crowdcast and every single one of them was absolutely amazing. Can't wait to start recording the next season of our webinar series.
Vorteile:
If I was to pick one thing I'd say it's the way the platform is built. They built great foundation from the very beginning and continue to add to features and functionality that makes this platform absolutely amazing for anyone who needs to host webinars or online conferences. The possibilities are endless with Crowdcast.
Nachteile:
It's price is a bit too high for small business or entrepreneurs. I wish they had better pricing model as for now it targets bigger podcasts and content creators.
Kacey W.
Marketing Production Lead in USA
Verifizierter Nutzer auf LinkedIn
Risikokapital & privates Eigenkapital, 201-500 Mitarbeiter
Verwendete die Software für: Mehr als 2 Jahre
A fresh, new way to do webinars
Kommentare: Crowdcast has been our go-to product for live online events for the past 3 years. We connect with our audiences in many different of type of events online - from webinars, to Ask Me Anything sessions. The authentic way that we can connect with them on Crowdcast really helps us build relationships and help them out.
Vorteile:
Crowdcast is a fresh looking platform and very interactive. It is an easier and better way to interact with users online, versus traditional "webinar" platforms and systems. It has functions that really help you engage with your audiences, and also helps them interact with each other. The event functions like submitting questions and chat box area really helps bring the events to life and makes them fun.
Nachteile:
I've found that for guest speakers who may not be "tech-savvy" sometimes have issues logging on or understanding how to use the product. Usually once trained, it's smooth. Only other downfall is needing to make sure what browser you are on since it cannot function in Safari, and we have a lot of Apple users.
Larry K.
Chief Executive Officer in USA
Verifizierter Nutzer auf LinkedIn
Internet, 11-50 Mitarbeiter
Verwendete die Software für: 6-12 Monate
my crowdcast disaster
Kommentare: We attempted to host a Facebook Advertising Summit event via crowdcast, on january 24th, there were around 14k sign ups with maybe 3k live attendees (we will never know the full number though, since crowdcast was down). It was a major event that our team spent a lot of time and effort to prepare. Immediately we were inundated with over a thousand support requests of users complaining that crowdcast was frozen. Approximately 25% of our sales resulted in returns due to technical issues with crowdcast. Users were very angry for having blocked off their day to access this content, but it wasn't streaming at all. Major issues persisted for the entire day, randomly booting users off the platform, and was overall a spectacular failure. If you have an important company event you are working on, and if you are OK with being completely sabotaged by crowdcast, then i suppose this is the software for you.
Vorteile:
there was nothing remarkable about this software other than a shocking number of bugs, horrible product instability issues, and an unapologetic CEO who seems to be oblivious to these and other serious issues.
Nachteile:
crowdcast is extremely buggy. According to correspondence with Crowdcast's CEO, their database "locks up" from time to time when lots of people try to sign in, which makes it so that nobody can watch the live event. This seems like a pretty huge design flaw given that the purpose of this software is to host events with a few thousand people. We tried to stream our live event through this platform and received thousands of user complaints saying they couldn't access the livestream to the event. This software is supposed to do one thing (live casting of a video stream to thousands of people) and it fails miserably at doing that one thing.
Cory H.
Digital Marketing Consultant for Creative Entrepreneurs in USA
Verifizierter Nutzer auf LinkedIn
Marketing & Werbung, 2-10 Mitarbeiter
Verwendete die Software für: Mehr als 2 Jahre
Easiest webinar software out there
Kommentare: Overwhelmingly positive. The team is responsive and helpful, and even fun to work with. I do weekly broadcasts with my students, and occasionally a webinar with 1,000+ attendees. Always works like a charm for me.
Vorteile:
I've used any number of competing webinar products. Crowdcast is the easiest to use of all of them. The ability to easily simul-cast to Facebook and Youtube is a big plus, but the best part is that it just works in your browser. There's nothing to download unless you are going to broadcast. I have an audience of technophobes and Luddites, and even they like it.
Nachteile:
I wish there were more directly built-in integrations, especially with Infusionsoft, but Zapier makes that work.
Chandler W.
Founder in USA
Verifizierter Nutzer auf LinkedIn
Gesundheit, Wellness & Fitness, 11-50 Mitarbeiter
Verwendete die Software für: Mehr als 1 Jahr
Easy streaming software
Kommentare: Crowdcast solves the need for a live broadcasting software that can handle a daily live experience with little to no problems.
Vorteile:
I manage a daily live show via Crowdcast that streams to Facebook and YouTube. Crowdcast makes it incredibly easy to have several different hosts and technical people creating the shows.
Nachteile:
No microphone input availability to use headphones on the software itself. It's really irritating to have to adjust chrome setting every time.