Was ist Riskified?
Riskified ist eine End-to-End-CNP-Betrugs-Lösung und hilft Hunderten von Unternehmen, Online-Betrug zu verhindern, indem ihre Aufträge überprüft, genehmigt und gewährleistet werden. Händler entscheiden, welche Transaktionen überprüft werden und zahlen nur für genehmigte Aufträge. die ihr Unternehmen antreiben. Ein schneller, reibungsloser Überprüfungsprozess eliminiert Verzögerungen und hält die Verbraucher glücklich, während die 100% Chargeback-Garantie auf Riskified-genehmigten Aufträgen den Einzelhändler-Umsatz steigern kann und eine Erweiterung auf neue Märkte ermöglicht.
Wer verwendet Riskified?
Unsere Lösung ist auf jeden Händler ausgerichtet, der E-Commerce-CNP Transaktionen online verarbeitet. Wir arbeiten mit allen Händlern in allen Branchen und bieten beispiellosen Schutz vor eCommerce Betrug.
Riskified – Details
Riskified
2012 gegründet
Riskified Kosten
Startpreis:
0,01 $/Monat
Riskified bietet keine Gratisversion. Die kostenpflichtige Version von Riskified ist ab 0,01 $/Monat verfügbar.
Preismodelle
Riskified – Details
Riskified
2012 gegründet
Riskified – Videos und Bilder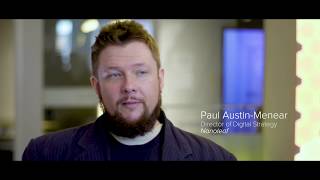 Riskified – Bereitstellung und Support
Kundenbetreuung
E-Mail/Helpdesk
FAQ/Forum
Telefon-Support
24/7 Live-Support
Chat
Training
Persönlich
Live Online
Dokumentation
Funktionen von Riskified
API
Aktivitäts-Dashboard
Aktivitäts-Verfolgung
Aktivitätsüberwachung
Alarmfunktion / Benachrichtigungen
Anomalieerkennung
Anpassbare Betrugsregeln
Audit Trail
Authentifizierung
Berichterstattung und Statistik
Betrugserkennung
Compliance Management
Data Mapping
Daten-Identifizierung
Daten-Import / -Export
Datenerfassung und Übertragung
Datensynchronisation
Datenvisualisierung
Datenüberprüfung
Drittanbieter-Integration
Echtzeit-Aktualisierungen
Echtzeit-Analytik
Echtzeit-Daten
Echtzeit-Warnungen
Echtzeitüberwachung
Elektronische Zahlungen
Fall-Management
Finanzanalyse
Für E-Commerce
Für Versicherungsbranche
Für das Bankwesen
Genehmigung finanzieller Transaktionen
Interne Betrugsüberwachung
KI/Maschinelles Lernen
Kundenkonten
PSD2-konform
Prädiktive Analytik
Prävention von Zahlungsbetrug
Risiko-Warnungen
Risikoanalyse
Risikobewertung
Scheckbetrugserkennung
Suchen / filtern
Transaktion-Überwachung
Transaktionshistorie
Verhaltens-Tracking
Warnungen / Eskalation
Workflow-Management
Zugangsmanagement
Überwachung
Justin M.
Owner in USA
Verifizierter Nutzer auf LinkedIn
Einzelhandel, 2-10 Mitarbeiter
Verwendete die Software für: Mehr als 2 Jahre
Added security
Kommentare: Solid! Great customer service and support.
Vorteile:
Knowing that our orders are double checked for fraud is priceless. As a small business, we can't afford bad transactions.
Nachteile:
I'm not crazy about the new layout with the homepage. I liked it before when you could see the orders immediately.
Verifizierter Rezensent
Director Of Ecommerce in USA
Verifizierter Nutzer auf LinkedIn
Maschinerie, 201-500 Mitarbeiter
Verwendete die Software für: Mehr als 1 Jahr
Riskified is our best tool to fight fraud
Kommentare: Overall Riskified has been a great addition to our tools. We have been able to eliminate the exposure to online fraud. Capture more legitimate sales without frustrating customers by having fraud filtering turned way up. And even felt comfortable enough to begin to explore business opportunities in other countries without having to worry about the exposure to fraud.
Vorteile:
I like that it was a pretty simple integration. The Riskified controls we are able to implement for order filtering were very helpful and set up for us by the Riskified implementation team. We are able to set what orders we want evaluated and which ones should pass right through. The chargeback claim process is seamless. We have not had many, but occasionally one will slip by Riskified. We are able to easily submit all the required documentation to Riskified through the platform and we get the money back because it is backed by Riskified's guarantee.
Nachteile:
I wish there was a bit more manual control over the order review. We do run into occasions where we are talking with a customer and are 100% that they are legitimate and Riskified will not let the order go through for different reasons. We end up having to place this order directly in our ERP to work around the Riskified system. It would be nice if there was a way to force an order through their system knowing that it will not be protected. Because of the way the filtering is set it is sometimes hard to get it just right so that you are not denying legit orders but still catching the fraud. It takes some time and tweaking to get this just right.
Dillon S.
Shop Associate in USA
Luxusgüter & Schmuck, 11-50 Mitarbeiter
Verwendete die Software für: 6-12 Monate
Riskified Review
Vorteile:
How quickly it can approve orders once they are submitted through Shopify
Nachteile:
When you go to resubmit something with the additional information you cannot pin attachments and if you email customer support they are rarely ever any help at all and reply with scripted messages that do not answer any of my questions. Customer support needs to be improved a lot with live chat or something to make it to where you can talk to people who will reply on a time sensitive basis
Verifizierter Rezensent
E-commerce Fraud and Payments Management in Italien
Verifizierter Nutzer auf LinkedIn
Internet, 51-200 Mitarbeiter
Verwendete die Software für: Mehr als 1 Jahr
Best Pogram for Fraud Control we have tried so far
Kommentare: With Riskified we have been able to help us to get rid of a huge amount of manual work, not only on the fraud control part but also dealing with all the paperwork from charge backs and claims which have help us to focus our energy and people in the areas that really needed it
Vorteile:
We have implemented Riskified more than a year ago and we are very happy with the results. The program is very quick to give you a decision regarding the risk of orders and the results are very accurate which made us eliminate lots of hours of manual work. The dashboard is very clear and easy to read so anyone in any department can read it and understand what's going on in a minute. The customer service/support team is great as they are always available to give you information/feedback regarding the different queries and are very fast to answer.
Nachteile:
It takes a while for ''Riskified'' to learn the way your business work and your customer's behaviors so you might experience some inconveniences regarding orders and customers. Another point of improvement would be to be able to flag orders that are not financial/credit card frauds but you don't want in your system (recurrent orders with product complaint or lost parcels) Might not be the best option for small business as price is high
Einzelhandel, 11-50 Mitarbeiter
Verwendete die Software für: Mehr als 1 Jahr
Great proprietary software
Kommentare: Great response time for any questions or concerns, couldn't be happier...
Vorteile:
I like the ease of use, and incredible functionality of the service, we haven't had a charge-back worry for over a year, it's pretty impeccable!
Nachteile:
There are very few misses from the software of customers conducting "friendly" fraud, if there's anything friendly about fraud to begin with, that the software doesn't pick up, and these customers claim they do not receive their packages, even though tracking shows successful delivery, or some that claim that the package came in empty, though the packages do not show signs of tempering, nor the carrier reported those as delivered with signs of damage... Wish the software knew how to avoid approving these types of transactions, as they are not covered by Riskified, but these instances happen very rarely, so not the biggest deal to be honest...