Was ist Glisser?
Die ISO27001-zertifizierte Audience-Engagement-Software von Glisser teilt Präsentationsfolien in Echtzeit mit den Geräten der Delegation und verwendet interaktive Frage-und-Antwortsitzungen mit dem Publikum, Umfragen, soziale Feeds und private Notizen zur Verbesserung der Teilnehmererfahrung und stellt am Ende nützliche Ereignisanalysen bereit. Die Anwendung ist für Event-Organisator*innen einfach einzurichten und muss nicht vom Publikum heruntergeladen werden.
Wer verwendet Glisser?
Veranstaltungsplaner*innen, Vermarkter*innen, HR-Profis, Trainer*innen, Verkäufer*innen, Pädagog*innen.
Wo kann Glisser bereitgestellt werden?
Cloud, SaaS, webbasiert, Mac (Desktop), Windows (Desktop)
Über den Anbieter
Glisser
Ansässig in London, UK
2014 gegründet
Telefon-Support
24/7 Live-Support
Chat
Sprachen
Arabisch, Deutsch, Englisch, Französisch, Japanisch
Über den Anbieter
Glisser
Ansässig in London, UK
2014 gegründet
Telefon-Support
24/7 Live-Support
Chat
Sprachen
Arabisch, Deutsch, Englisch, Französisch, Japanisch
Glisser – Videos und Bilder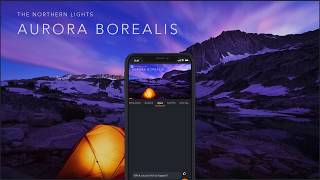 Kosten ähnlicher Produkte wie Glisser vergleichen
Glisser Funktionen
Angebot in sozialen Medien
Aufzeichnung
Befragungs-/Umfragemanagement
Berichterstattung / Analyse
Datenanalyse-Werkzeuge
E-Mail Marketing
Echtzeit-Chat
Echtzeit-Übertragung
Elektronische Abstimmung
Engagement-Tracking
Eventplanung
Feedback-Management
Filesharing
Gruppenarbeitsräume
Host-Steuerung
Interaktion mit Zielgruppen
Kundenspezifisches Branding
Lead-Erfassung
Lead-Generierung
Live-Chat
Live-Ergebnisse teilen
Live-Streaming
Marken-Management
Medienbibliothek
Mobiler Zugriff
Networking
Präsentations-Streaming
Publikumsanalysen
Q&A Management
Registrierungs-Management
Sitzungsaufzeichnung
Teilnehmer-Tracking
Teilnehmerprofile
Umfragen/Abstimmungen
Video-Unterstützung
Videokonferenzen
Virtueller Empfangsbereich
Virtueller Klassenraum
Werkzeuge zur Zusammenarbeit
Zugriffskontrollen / Berechtigungen
Wayne
Agile Consultant on contract to ACE Data Transformation and RBC One programs in Kanada
Verifizierter Nutzer auf LinkedIn
Bankwesen
Verwendete die Software für: 1-5 Monate
Glisser was an integral part of a lively conference presentation to a room of about 100 people
Kommentare: I was able to deliver a much more engaging presentation at the software conference I was invited to speak at. I feel that Glisser made my presentation much more memorable and had helped me build my image and brand in the market I operate in.
Vorteile:
I loved the way Glisser integrated easily with my Powerpoint presentation. I hate talks with large wordy slide decks and was looking for ways to engage my audience. I used very few slides with large print and interesting graphics. Glisser's modern look and ability to customize the view made their product look like it fit naturally into deck. I used the live audience poll feature to present interesting questions to the attendees which drew them into the content and held their focus. I received many positive comments and stayed for almost 2 hours afterward to answer questions! The folks at Glisser are very accommodating and were happy to help me make the most of my presentation. They contacted me quickly after I signed up for the trial and showed interest in what I was doing. They answered my questions by email within hours and attentively followed up afterward. I've had great success using Glisser at one conference. I will use it again at a second conference and I've already had a request for a third smaller and private presentation. I hope to be able to use it again for future engagements.
Nachteile:
I compared Glisser to half a dozen competing products and found that some were easier to use and some were more difficult. I had to get used to the web interface which is intuitive enough but still a bit different than using a desktop program like PowerPoint. An add-on must be installed into PowerPoint which proved to be tricky. The slide deck must also be uploaded to the Glisser site and kept in sync before a presentation can be made. During the presentation, the live slides must be toggled to in a browser window. The Glisser plug in makes this relatively painless but it is still an extra step to remember in the middle of your presentation. I occasionally found the uploaded poll slides appeared in a different order than in my deck - and I still haven't figured that out why. Instead, I used generic local slides and website slide with the actual poll questions.
Antwort von Glisser
vor 5 Jahren
Wayne Thanks for the excellent and thorough review. We'll take all your development points on board and keep pushing our product forward. Cheers - The Glisser Team
Konsumgüter, 10.000+ Mitarbeiter
Verwendete die Software für: 6-12 Monate
Glisser tech platform product review
Kommentare: Overall I really enjoyed using this software, before using Glisser I had to use probably 3 or 4 different applications to get all of the features that Glisser offers in 1. It's just a really helpful product that keeps people engaged in meetings.
Vorteile:
I liked the video support feature the most on this software it just makes problem solving so efficient. This software was so easy to integrate with my current day to day software and can be used for virtual presentations, in person presentations and presentations that you need to do for a mixture of in person and virtual. Overall it's a really amazing software.
Nachteile:
The only thing I didn't like was that Glisser doesn't give any sort of option to send meeting notifications, if you want to notify everyone you must do it manually through email or a different application. Being able to send everyone notifications would be highly effective.
Kyle
Senior Instructor, Economics in USA
Verwendete die Software für: 6-12 Monate
The software is clunky but acceptable for participant feedback.
Vorteile:
Participant feedback is important and this is the only redeeming quality. I do enjoy knowing how people are receiving the information I am sharing with them.
Nachteile:
The design, the lack of intuition, the constant asking for my password/making me re-register. All of these things are so frustrating!
Antwort von Glisser
vor 5 Jahren
Kyle Thanks for your comments and apologies it didn't work out for you. I looks like you've mainly been testing the PowerPoint add-in - this is best used in conjunction with the platform where you can see all the participant interactions being made, slide downloads, etc. The add-in alone won't show you this. We've checked you're account and it's all there! Data protection is really important to our clients, so that does mean our password process has to be strong. In particular, where PowerPoints may contain sensitive data and could get left open on AV laptops, we do need to enforce log-outs, etc. Thanks for taking the time to trial. - The Glisser Team
E-Learning, Selbstständig
Verwendete die Software für: Kostenlose Testversion
Difficult to use
Vorteile:
Initial set up was easy - there was a lot of personalisation available and I was able to incorporate lots of interaction styles. It is unique, and definitely worth paying for IF you can afford it.
Nachteile:
It was really difficult using this with children. They didn't understand the format of it the way they did with Kahoot. This would, however, be perfect for an adult audience.
Jessica
VP Client Services in USA
Pharmazeutika, 201-500 Mitarbeiter
Verwendete die Software für: 1-5 Monate
I'd recommend
Vorteile:
The look of the populated graphs, ease of use with cell phone, back-end data that could be pulled into client reports
Nachteile:
That the presentation had to be shown via the browser in the Glisser system (as opposed to a PPT)