Was ist HelloSign?
Cloud-basierte Lösung für digitale Signaturen. Zu den Funktionen gehören Workflow-Integration und gerichtliche Anerkennung.
Wer verwendet HelloSign?
Nicht vom Anbieter bereitgestellt
Wo kann HelloSign bereitgestellt werden?
Cloud, SaaS, webbasiert, Android (mobil), iPhone (mobil), iPad (mobil)
Über den Anbieter
HelloSign
2010 gegründet
Telefon-Support
24/7 Live-Support
Chat
Erhältlich in diesen Ländern
Kanada, Vereinigte Staaten, Vereinigtes Königreich
Über den Anbieter
HelloSign
2010 gegründet
Telefon-Support
24/7 Live-Support
Chat
Erhältlich in diesen Ländern
Kanada, Vereinigte Staaten, Vereinigtes Königreich
HelloSign – Videos und Bilder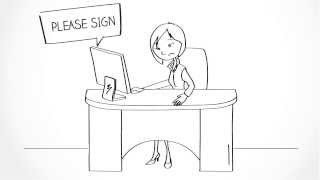 Kosten ähnlicher Produkte wie HelloSign vergleichen
HelloSign Funktionen
Anpassbare Vorlagen
Audit Trail
Authentifizierung
Datensicherheit
Dokumentenspeicher
Elektronische Unterschrift
Erinnerungen
Filesharing
Mobile Unterschriftenerfassung
Unterzeichnung mehrerer Parteien
Zugriffskontrollen / Berechtigungen
Alternativen für HelloSign
Bewertungen über HelloSign
Richelle marting J.
Attorney in USA
Verifizierter Nutzer auf LinkedIn
Rechtsberatung, Selbstständig
Verwendete die Software für: 6-12 Monate
In Betracht gezogene Alternativen:
Excellent e-signature solution
Kommentare: For my minimal e-signature needs - only a few documents a month - this is the perfect solution. It's extremely easy to use for both me and even the unexperienced recipient.
Vorteile:
Extremely easy to use, affordable, with great audit trails. It sends messages to all signatories with alerts to sign the document and reminders if the document remains unsigned after several days. All users are notified and sent a copy when the document is fully executed.
Nachteile:
Biggest drawback for me is lack of a Microsoft Word add-in to upload/sign directly from Word instead of having to log into the website and upload. Other solutions offer this solution and it would be a great timesaver if added.
Sarah Y.
Program Operations Manager in USA
Verifizierter Nutzer auf LinkedIn
Computer-Software, 11-50 Mitarbeiter
Verwendete die Software für: Mehr als 1 Jahr
Seamless Integrations for Document Signing
Vorteile:
We've used HelloSign for almost two years now after switching from another electronic signature software, and HelloSign has been perfect. Not only do we use it for our internal HR and hiring needs, but we also have HelloSign integrated into our software so that our customers can sign their contracts without any issue. HelloSign offers reminder emails and also sends completed forms to all parties. It's so easy to use and maintain and super customizable. Love it!
Nachteile:
I have never had any issues using HelloSign, but I am not on the team that integrated it into our internal software. I am not sure how technically difficult that was, but we have rarely encounter bugs.
Chari M.
Tenant Relations Coordinator in USA
Immobilien, 11-50 Mitarbeiter
Verwendete die Software für: Mehr als 2 Jahre
Invaluable Product
Kommentare: We used a different product for a while that was inferior and we felt was much harder to use. Absolutely no problem with using HelloSign for our online document signing program. We have legally binding documents without the extra public traffic in our offices.
Vorteile:
Our office is a Property Management Company, managing over 400 privately-owned rental properties. We first started using HelloSign during the early days of the Pandemic. Our office was shut down for a month at the beginning of the Pandemic. We opened back up to employees, but not the public, a month later. We were closed to the public for at least 6 months. HelloSign was invaluable to us during that time. We were able to still do our job for our owners using HelloSign to get signatures on new leases, renewals and additional required paperwork from both Tenants and Owners. Without it we would not have been able to conduct our business. Even though we are fully open for business now, we still use it for renewals so tenants don't have to make the trip to our office to renew their leases.
Nachteile:
I cannot really think of anything I don't like about HelloSign. It is extremely easy to use and our customers seem to find it easy to use as well.
Antwort von HelloSign
vor 2 Wochen
Thanks so much for taking the time to share your experience. It makes a difference to folks who are new to eSignature! I was wondering if you would be interested in participating in a roundtable about how HelloSign is used in sales use cases. We'd love to have your voice!
Verifizierter Rezensent
Controller in USA
Verifizierter Nutzer auf LinkedIn
Immobilien, 51-200 Mitarbeiter
Verwendete die Software für: Mehr als 1 Jahr
Easy, but missing essential functions.
Kommentare: Overall, for the cost, this product is great. If I need additional functionality, I'll pay the additional cost for another product. But, this does basically all the things I need for a fraction of the cost.
Vorteile:
HelloSign is extremely easy to use. There's basically no training required. It's all straightforward. Items can be required or optional. Text fields, signatures, initials, etc., can be added by drag and drop. Templates can be created from any document. It's also very low cost compared to similar products.
Nachteile:
We use HelloSign through Brokermint for real estate brokerage transactions. I wasn't able to save an e-sign document draft, then come back to finish it later. I had to either complete the document or lose it. There isn't a strike through feature, as is common with these products, so the workaround is to insert a text box over existing text and use underscores to strike it. I'm required to add a signer to every document, even if it's myself, but sometimes I just want to add a textbox and save it without needing a signature. Also, as an admin, I wanted the ability to access documents of users, but I don't think that's possible. I was only able to access documents to which I was the creator or a signer.
James M.
Agent/Owner in USA
Versicherung, 2-10 Mitarbeiter
Verwendete die Software für: Mehr als 2 Jahre
Impossible to Cancel Service
Kommentare: I would never use them again.
Vorteile:
Ease of us, customer enjoy how easy it is
Nachteile:
Customer service is impossible to reach, and I have tried to cancel this product numerous times but have been unable to. I reached customer service once in the past month and tried to cancel at that time. Was assured it would be canceled. I was charged my monthly payment a month after cancellation. I've been trying to reach them ever since. There doesn't seem to be a phone number now, and I've emailed them numerous times in the past week without response. There are lots of electronic signature companies out there, don't use this one.
Antwort von HelloSign
vor 2 Monaten
James, thank you so much for sharing your feedback. It helps inform others, but it also helps to make us better. If you'd like to message me, I can see if I can help you get this challenge resolved and also find out why it happened so we can make sure it doesn't happen to others. Please feel free to get in touch.