Was ist Employment Hero?
Australiens erste All-in-one-Plattform für Personalwesen, Gehaltsabrechnung und Sozialleistungen für Arbeitgeber und Arbeitnehmer. Mit nativer Integration zu XERO, MYOB und Keypay. Die Lösung unterstützt dich dabei, die administrativen Aufgaben zu optimieren und mehr Zeit für die Dinge aufzuwenden, die für dich wichtig sind.
Über 4.500 australische Unternehmen nutzen Employment Hero, und zusammen verwaltet der Softwareanbieter über 125.000 Angestellte. Besuche die Website, um mehr zu erfahren.
Wer verwendet Employment Hero?
Unternehmensinhaber, Personalmanager, Gehaltsabrechnungsmanager, Personal- und Kulturmanager, CEOs, GMs, Lohnbuchhaltung, Personalwesen und Unternehmensberater
Wo kann Employment Hero bereitgestellt werden?
Cloud, SaaS, webbasiert, Mac (Desktop), Windows (Desktop), Android (mobil), iPhone (mobil), iPad (mobil)
Über den Anbieter
Employment Hero
Ansässig in Sydney, Australien
2014 gegründet
Telefon-Support
Chat
Erhältlich in diesen Ländern
Australien, Malaysia, Neuseeland, Singapur, Vereinigtes Königreich
Über den Anbieter
Employment Hero
Ansässig in Sydney, Australien
2014 gegründet
Telefon-Support
Chat
Erhältlich in diesen Ländern
Australien, Malaysia, Neuseeland, Singapur, Vereinigtes Königreich
Employment Hero – Videos und Bilder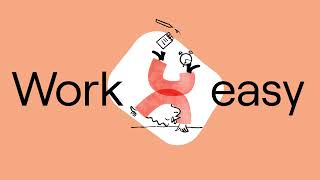 Kosten ähnlicher Produkte wie Employment Hero vergleichen
Employment Hero Funktionen
401(k) Tracking
Abzug/Nachlass-Management
Aktivitäts-/Newsfeeds
Aktivitäts-Dashboard
Alarmfunktion / Benachrichtigungen
Angestelltenhandbuch
Anpassbare Berichte
Asynchrones Lernen
Auftragnehmer-Management
Ausfallzeit-Management
Aussagen zu Entschädigungen
Automatisierte Terminplanung
Automatisiertes Anfragen von Bewertungen
Bedarfsplanung
Berichterstattung / Analyse
Berichterstattung und Statistik
Bewerber-Tracking
Bewertungszyklen tracken
Bonus-Katalog
Budgetierung/Prognosen
Compliance Management
Dokumentenmanagement
Drittanbieter-Integration
Einstellungen (Personalbeschaffung)
Elektronische Formulare
Entschädigungsmanagement
Entschädigungsplan-Modellierung
Erinnerungen
Erstellung von Einarbeitungsplänen
Feedback-Management
Freizeit-Anfragen
Fähigkeiten-Nachverfolgung
Gemischtes Lernen
Gesellschaftliche Anerkennung
Integrierter Autorensystem-Kurs
Invalidenversicherungs-Management
Kalenderverwaltung
Kollegen-Bewertungen
Kontrolle des Genehmigungsprozesses
Krankheitsausfall-Nachverfolgung
Kurs-Tracking
Kursverwaltung
Laufende Leistungsverfolgung
Leistungskennzahlen
Leistungsmanagement
Lohn- und Gehaltslisten-Management
Lohn-und Gehaltsabrechnung-Reports
Lohnpfändung
Management von Performance-Auswertungen
Manager-to-Peer-Anerkennung
Massen-Referenzanforderung
Mehrere Staaten (USA)
Mitarbeiter-Datenbank
Mitarbeiteranerkennung
Mitarbeiteranerkennung verfolgen
Mitarbeitereinsatzplanung
Mitarbeitermanagement
Mitarbeiterportal
Mitarbeiterprofile
Mitarbeiterverzeichnis
Mobiler Zugriff
Mobiles Lernen
Nominierungen
Online-Stechkarte
Online-Zeiterfassung
Peer-to-Peer-Anerkennung
SCORM-Compliance
Scheck Druck
Schichttausch
Selbstbeurteilung
Self-Service Portal
Statusverfolgung
Steuerkonformität
Timesheet Management
Trainingsmanagement
Urlaubsrichtlinienverwaltung
Urlaubsverfolgung
Urlaubsverwaltung
Verwaltung von Unterstützungsleistungen
Verwaltung von Zusatzleistungen für Angestellte
W-2 Vorbereitung
Zeit & Anwesenheit
Zeitverfolgung
Zertifizierung und Lizenzierung
Zielmanagement
Zielsetzung / Nachverfolgung
Überstunden-Berechnung
Überweisung
Alternativen für Employment Hero
Bewertungen über Employment Hero
Kerry S.
Financial Controller in Australien
Verifizierter Nutzer auf LinkedIn
Immobilien, 51-200 Mitarbeiter
Verwendete die Software für: 6-12 Monate
Love the platform, makes on boarding new employees a breeze.
Kommentare: Time - This software has saved my sanity in on boarding new employees and now we have over 100 staff its great that they can update their details themselves.
Vorteile:
Ease of use, great on boarding tool, cuts the contract time down considerably, Great task list features, good reporting functions as you can customize easily. Collates all the employee information meaning accounts aren't left to chase down these items from employees. The employees love the platform too as it has all their information for them in one place and they all love the Annual Leave function
Nachteile:
I would like to be able to assign certain sections to other employees - for example it would be good if the accounts staff could view "Employee Bank Details" without having access to any other information I would also like to be able to amend and upload (or delete) our own contracts rather than having to go through the support team every time - Support are great if I am not in a rush as it normally take 24-48 Hours to turn around, but if I just need to alter something quickly it would be nice to add and remove myself
Antwort von Employment Hero
vor 3 Jahren
Hi Kerry, Thanks for giving Employment Hero such an amazing review! It's fantastic to see you're getting so much utility from the platform and that your employees love it too. I've passed your feedback on to our product team now, though it's great to see the support team gets your tick of approval! Thanks again, The Employment Hero Team
Ben N.
Director in Australien
Bildungsmanagement, 11-50 Mitarbeiter
Verwendete die Software für: Mehr als 1 Jahr
Great product
Kommentare: It's been great and now that is in place we haven't looked back, however onboarding was a difficult process
Vorteile:
HR coupled with Payroll covers many boxes that we have to deal with. User-friendly for our team members and the transparency creates confidence across the company. We like the adaptability of the development team and the improvements we've seen over the past two years. As a whole, it has produced efficiencies across the team for payroll & compliance that ahs been well worth the effort.
Nachteile:
We implemented the system in mid-2018. We found at that time that creating payroll rules when you're outside of an award can be very challenging, especially when you have to learn how the categories affect each other and you're trying to mesh everything to existing agreements. The platform could do with information links for each step that detail the exact impact of changing each rule. Sometimes a change could create a cascade of unintended consequences (this may have changed). If we had to go back fix something now, we'd have to relearn why certain things were done.
Antwort von Employment Hero
vor 2 Jahren
Hi Ben, Thank you for taking the time to share your experiences with Employment Hero. Having been using the platform for almost two years, your feedback is great to see and we're glad to hear your employees find the platform easy to use. Improving transparency and efficiencies are great wins! Thank you also for your feedback regarding setting up your own payroll rules. You now have first-hand experience into how complicated the modern award system is - so many variables that affect one another! Your suggestion for warnings is great and I've passed it on to our product team. Have a lovely day, The Team at Employment Hero
Lee G.
Co Founder and Director in Australien
Verifizierter Nutzer auf LinkedIn
Informationstechnologie & -dienste, 11-50 Mitarbeiter
Verwendete die Software für: 6-12 Monate
Fine, but not great. Weak customer support.
Kommentare: Seems like a fair "jack of all trades, master of none" toolkit for small businesses. This is a prime example of a company that ships new features that a small subset of clients use, at the expense of maturing the interface design for the 20% of features that 80% of clients use. It's just a little clunky overall. Sadly, they clearly underinvest in Customer Support, as response times are heinous.
Vorteile:
It has a REALLY wide variety of features for HR/P&C
Nachteile:
Customer support "initial response" times averaged north of 1 week for basic requests from our organisation. UX is underinvested in (5/10).
Antwort von Employment Hero
letzten Monat
Hi Lee, Thanks for your review. We're always working to ensure that we deliver exceptional customer experiences, so I am sorry to hear that our service hasn't met your expectations. I have passed on your feedback to our product and support teams. Many thanks, Anna
Elena D.
HR Manager in Australien
Gesundheit, Wellness & Fitness, 501-1.000 Mitarbeiter
Verwendete die Software für: Mehr als 2 Jahre
In Betracht gezogene Alternativen:
EH Review
Kommentare: Onboarding, completing training and employee notes all in one place have improved our HR systems.
Vorteile:
The ability to access everything from one database. Payroll information, reviews, policies, leave makes it so much easier to manage payroll and HR functions. Onboarding has also become much speedier and more accurate.
Nachteile:
The LMS can be improved as can the reporting and performance appraisal and communication platform.
Antwort von Employment Hero
vor 2 Monaten
Hi Elena, Thank you for your lovely review! It's great to hear that Employment Hero has helped to streamline your HR processes and payroll. We're always working to improve the overall platform experience, so I've passed on your valuable feedback to our Product Team. Many thanks, Anna
Deep S.
Finance Manager in Australien
Logistik & Lieferkette, 11-50 Mitarbeiter
Verwendete die Software für: 6-12 Monate
In Betracht gezogene Alternativen:
Employment Hero is Hero
Kommentare: My experience with EH has bee great and very satisfactory. I will recommend this software to anyone wanting to make a difference in Human Resources processes in their company
Vorteile:
Employment hero is user friendly and so easy to use. With the click of a button you can automate a variety of Human Resources and Payroll process within you company. The customisation and ready to use functionality of this software allows you to implement this internally without any need for third party specialist.
Nachteile:
Inability and restriction on scheduling report, announcement etc means you cannot customise this . It will be great if more research and development is done on scheduling reports, announcements etc .
Antwort von Employment Hero
vor 8 Monaten
Hi Deep, Thank you for taking the time to share your experiences with Employment Hero with others. We're so happy to see that you've had such a positive experience with the platform and so user-friendly. Thank you also for sharing your feedback regarding scheduling reports and announcements. Employment Hero spent over $8 million on product development last year, so our platform is always adding more functionality to keep up with our customers' needs. I've passed your feedback on to our product team who will factor it into future development plans. Thank you again, Anna from Employment Hero