Was ist ReachOut Suite?
ReachOut Suite ist eine integrierte Web- und passende mobile Anwendungslösung zur Optimierung der Bereitstellung von Außendienstdiensten. Weit verbreitet in KMU-Außendienstunternehmen, die ihre interne Terminplanung organisieren, ihre täglichen Aktivitäten verfolgen und ihre Mitarbeiter vor Ort verwalten möchten. Die webbasierte und mobile App ReachOut hilft, die Arbeit schnell zu erledigen, indem sie den Papieraufwand und die gesamte Betriebszeit und die Kosten reduzieren. Alles verwaltet unter einem Dach.
Die ersten drei Nutzer sind für immer kostenlos – nicht nur eine Testversion.
Wer verwendet ReachOut Suite?
Jede Organisation 1.) die Personal für eine Arbeit oder zum Erheben von Daten oder zum Fotografieren in den Außendienst entsendet und 2.) deren Mitarbeiter bereits ein Smartphone haben, und 3.) die Kosten und Papier sparen wollen.
Wo kann ReachOut Suite bereitgestellt werden?
Cloud, SaaS, webbasiert, Android (mobil), iPhone (mobil), iPad (mobil)
Über den Anbieter
Fingent
Ansässig in White Plains, USA
2003 gegründet
Telefon-Support
24/7 Live-Support
Chat
Erhältlich in diesen Ländern
Australien, Kanada, Vereinigte Staaten
Über den Anbieter
Fingent
Ansässig in White Plains, USA
2003 gegründet
Telefon-Support
24/7 Live-Support
Chat
Erhältlich in diesen Ländern
Australien, Kanada, Vereinigte Staaten
ReachOut Suite – Videos und Bilder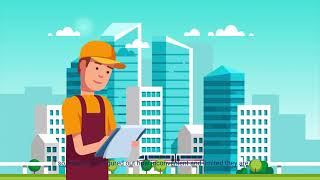 Kosten ähnlicher Produkte wie ReachOut Suite vergleichen
ReachOut Suite Funktionen
Abrechnung & Rechnungsstellung
Alarmfunktion / Benachrichtigungen
Angebote / Schätzungen
Anpassbare Berichte
Anpassbare Vorlagen
Arbeitsauftragserstellung
Arbeitsauftragsverwaltung
Auditplanung
Aufgabenmanagement
Automatisierte Terminplanung
Berichterstattung / Analyse
Berichtsvorlagen
Bestätigung / Erinnerungen
Compliance Management
Compliance-Verfolgung
Dashboard
Daten-Import / -Export
Dokumentenmanagement
E-Mail Marketing
Elektronische Unterschrift
Formularverwaltung
Fotos hinzufügen und bearbeiten
Fragen-Verzweigung
Für HLK-Unternehmen
Für Schädlingsbekämpfungsunternehmen
Für die Gartenpflege
Geräte-Management
Inspektions-Management
Integration in die Buchhaltung
Inventarverwaltung
Job-Management
Kontakt-Datenbank
Kundendatenbank
Kundendienst-Historie
Kundenhistorie
Kundenmanagement
Mobile App
Mobiler Zugriff
Multi-Channel-Vertrieb
Online-Zeiterfassung
Risikobewertung
Risikomanagement
Routing
Scanfunktion
Standortverfolgung
Störfallmanagement
Techniker-Management
Terminplanung
Terminverwaltung
Umfragenerstellung
Versandmanagement
Vertrags-/Lizenz-Management
Verzweigungslogik
Vorlagen
Wartungsplanung
Wiederkehrende Termine
Wirtschaftsprüfung-Management
Wohnungsinspektionen
Zeitverfolgung
Alternativen für ReachOut Suite
Bewertungen über ReachOut Suite
Verifizierter Rezensent
Administrative Assistant in USA
Verifizierter Nutzer auf LinkedIn
Verpackung und Container, 2-10 Mitarbeiter
Verwendete die Software für: 1-5 Monate
Ease of Integration
Kommentare: It's been virtually seamless, and the online chat helps as well as email responses have been quick, courteous and helpful always! They even saved my bacon when I needed to input speedily but the system was lagging. The online help gave a speedy resolution!
Vorteile:
Bringing our technicians into the future has been helped tremendously with this software! No more paper service reports copied and recopied. The ease of allowing the technician to obtain a signature from the customer to the technician's phone has been a life saver! Our technicians have moved from 'forgetting' to use the ReachOut system to asking me to put their work orders in!
Nachteile:
As with any new program, having to input all of our information took time, but was totally worth it!
Antwort von Fingent
vor 7 Monaten
Good to know that your experience with ReachOut is seamless. For the ease of setting up the system, you can now import(or export) customers, parts and invoices using a .CSV file or from Quickbooks online.
Automotive, 11-50 Mitarbeiter
Verwendete die Software für: 6-12 Monate
Reachout from an old school service company perspective
Kommentare: The best bit, after using the system, is getting on board with the support team. I have a guy called Susheel dealing with my support and he's great. In fact, he appears to think about every conversation after it has long passed, and anticipates my next issue long before I do! Try and tie up with him, as he is practically another member of our team here....!
Vorteile:
Finally getting rid of paper and having all info at our fingertips. Reachout has a solid core functionality, and with careful info input, you can make the system as easy or complex as you need. We started with basic info using the test setup and have now started afresh with real time data. What we like is the fact that you can start by inputting basic fields, and as time and need grows, adding more in-depth information is a breeze. As a service company, we have loads of clients, with each having several "entities" or assets. The Reachout suite handles this troublesome area with ease, and this "ease of implementation" module alone is something you will be pressed to find elsewhere. Additionally, it constantly updates you on successful data input, and very quick to tell you if you made a mistake - nice one! Support is great, and the guys are very keen to help at all levels. Try it out now, as if you do....you'll see what I mean! Great system
Nachteile:
There is very little "not" to like. In fact, I would describe it as a true working software, delivering everything you need - all you do is make it yours with setups, your data, what you want to know etc.
Antwort von Fingent
vor 3 Jahren
Hi Phil! Very kind of you to share your honest feedback -- we feel humbled reading your review. Thanks for your continuous support & patience, and we look forward to making a more sustainable impact around your operations.
Verifizierter Rezensent
Service Technician in USA
Verifizierter Nutzer auf LinkedIn
Essen & Trinken, 51-200 Mitarbeiter
Verwendete die Software für: Kostenlose Testversion
Almost the perfect solution
Kommentare: It was almost the one, but it just couldn't hold up to the competition.
Vorteile:
Inventory tracking, scheduling, work order management, asset tracking, etc. It seems like the total package at first blush, and for many this would be a really usable service.
Nachteile:
There are so many pinholes in it. Bugs, missing features that are dealbreakers, etc. We almost used the software anyway because the price is so great, but I mporting parts and customer information from a CSV is such a nightmare that we stopped using it altogether.
Antwort von Fingent
vor 7 Monaten
Thank you for sharing your thoughts around your experience with ReachOut, really appreciate it. You will now have assistance from our team to set up your account. We will help you import Customers and Parts and be with you every step of the way while you're setting up. We've fixed all the known issues and bugs in our latest update, ReachOut 6.0. - Team ReachOut
Nelly
Office Admin. in USA
Bau, 2-10 Mitarbeiter
Verwendete die Software für: Mehr als 1 Jahr
Best software for your money
Vorteile:
- Simple to use, user friendly, and the software layout is clean and extremely easy to select what you want to do - Has a map showing the different stops assigned for the day, this makes it easier for our drivers to plan the best route - When adding a new user it allows you to select what forms the user can view/edit and whether they will be an agent, admin, or lead. - Free trial, the 3 user free trial is amazing and allows you to try the software before committing. - Scheduling and prioritizing calls is great - you can prioritize a call between low and critical and schedule the call in advance - Excellent customer support
Nachteile:
Errors - There are errors when using any software and I've only experience 2 errors so far, which were resolved within a few hours. Contacting Reach Out is extremely easy and they respond within minutes App - The app is great for drivers and viewing the assigned work orders, however, it would be nice to also allow the user to create work orders.
Antwort von Fingent
vor 7 Monaten
Thanks for your feedback Nelly, we are the glad that ReachOut has met your expectations of a total field service management application. We have fixed all known errors in the new version of the app, ReachOut 6.0. Now, all users can create work orders based on the custom permissions set up by the admin. - Team ReachOut.
Maschinerie, 2-10 Mitarbeiter
Verwendete die Software für: Mehr als 2 Jahre
Brilliant App, which has been saving us time and money for over 2 years
Kommentare: We have eliminated paper work orders and time sheets, which has improved accuracy and ease of use. The timing function on the app shows the customer exactly how long a service engineer was on the job.
Vorteile:
Inexpensive and really easy to use. It has eliminated the need for paper for Service Engineers. All work orders are now done online with instant invoicing of customers and reports including pictures of any extra work needed can be emailed instantly. Cannot praise this app highly enough!!
Nachteile:
The work orders of a customer aren't dated when you look at them in summary view which can be annoying when you are looking to find a work order by date, but this is a minor gripe for what is a really brilliant app overall.
Antwort von Fingent
vor 7 Monaten
Thanks for the kind words. That is exactly what we had envisioned ReachOut to be for our users, professional, easy and inexpensive. Now, there is a the date of creation and modified date inside the summarized view of the job. In the job listing page, there are custom filters to navigate through the job lists which can be saved.