Was ist NetBase Quid?
NetBase ist eine preisgekrönte Social-Analytics-Plattform, mit der globale Unternehmen Marken führen, Unternehmen aufbauen und jederzeit mit Verbrauchern in Kontakt treten. Diese Plattform verarbeitet täglich Milliarden von Social-Media-Posts für umsetzbare Geschäftserkenntnisse zugunsten von Forschungs-, Marketing-, PR-, Kundendienst-, Vertriebs- und Produktinnovationsführern. NetBase ist ein zuverlässiger Partner für American Airlines, Arby's, Coca-Cola, Credit Suisse, Ogilvy, Taco Bell, Walmart, YUM! und viele mehr.
Wer verwendet NetBase Quid?
Top-B2C-Marken für Verbraucher, ihre Agenturen und ihre Ökosystempartner.
Wo kann NetBase Quid bereitgestellt werden?
Cloud, SaaS, webbasiert, Mac (Desktop), Windows (Desktop), Linux (Desktop)
Über den Anbieter
NetBase Quid
2004 gegründet
Telefon-Support
24/7 Live-Support
Chat
Erhältlich in diesen Ländern
Brasilien, Japan, Mexiko, Vereinigte Staaten, Vereinigtes Königreich
Über den Anbieter
NetBase Quid
2004 gegründet
Telefon-Support
24/7 Live-Support
Chat
Erhältlich in diesen Ländern
Brasilien, Japan, Mexiko, Vereinigte Staaten, Vereinigtes Königreich
NetBase Quid – Videos und Bilder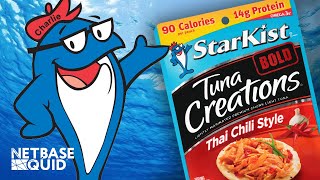 Kosten ähnlicher Produkte wie NetBase Quid vergleichen
NetBase Quid Funktionen
Aktivitäts-Dashboard
Alarmfunktion / Benachrichtigungen
Anpassbare Berichte
Aufspüren von Influencern
Berichterstattung / Analyse
Dashboard
Datenvisualisierung
Echtzeit-Analytik
Echtzeit-Benachrichtigungen
Echtzeit-Daten
Engagement-Tracking
Facettensuche/-filter
Influencer Relationship Management
Kampagnen-Tracking
Kampagnenanalysen
Kampagnenmanagement
Konversion-Tracking
Kundensegmentierung
Kunstwerk-Management
Leistungskennzahlen
Multichannel-Datenerfassung
Multichannel-Marketing
Nachverfolgung der Marken
Nachverfolgung von Influencers
ROI-Tracking
Reaktions-Management
Sentiment-Analyse
Social Listening
Social Marketing
Social Media-Überwachung
Social-Media-Integration
Stichwort-Nachverfolgung
Trend-Analysen
Verhaltensanalysen
Verwaltung mehrerer Konten
Wettbewerberüberwachung
Wettbewerbsanalyse
Überwachung
Alternativen für NetBase Quid
Bewertungen über NetBase Quid
Ksenia B.
HR manager in USA
Verifizierter Nutzer auf LinkedIn
Verwendete die Software für: Mehr als 1 Jahr
Netbase is the best-in-class social listening tool I've used
Kommentare: Audience focused behaviors, their passion points, and interests are key things we try to gain deeper understanding in. Once you have certain topics/themes you like to analyze this helps us to understand the different nuances and to be able to quantify them.
Vorteile:
They provide so many different ways in which you can analyze the data. As long as you have in-depth training of what the tool provides the power to uncover rich insights is at your fingertips. I like the unlimited number of topics and themes and how you can get creative with them. Love how you can create an authors-based theme to gain deeper insights into their behaviors outside of your brand space.
Nachteile:
I don't have anything in particular that I dislike but one thing I wish that social listening tools can do is categorizing completely unstructured data into similar content and topics (like Quid). Most social listening tools are a query-based set up, so if you miss a keyword there's potential you might miss something.
Verifizierter Rezensent
Social Media Analyst in USA
Verifizierter Nutzer auf LinkedIn
Gastgewerbe, 10.000+ Mitarbeiter
Verwendete die Software für: Mehr als 2 Jahre
Quelle: GetApp
NetBase for social listening
Kommentare: We use NetBase primarily to monitor our brand health but over the course of the last 3+ years that we have been with NetBase, our account manager/reps have helped us discover several other ways that the platform can provide intelligence. We now use NetBase for competitive analysis, crisis management/monitoring, and campaign performance. These are all areas that our organization had never before had insights to. It has also helped us become better connected with our different business lines/industries.
Vorteile:
--NetBase's overall dedication and efforts towards improving the system, releasing regularly scheduled product release updates. --Superior customer service and always so very knowledgeable. Our account reps have truly become an extension of our organization and really get our business. --Visualization/ visual dashboards make insights easy to understand, especially when we are distributing reports to key stakeholders throughout our organization who may not be as familiar with our world and lingo. --The platform does a remarkable job deciphering emojis/emoticons, slang, and alternative spelling. --Customizable dashboards/dashboard templates have made my life as a social media analyst MUCH easier.
Nachteile:
The dashboard reporting formatting can be a bit tedious at first in terms of ensuring all of your metrics/widgets fit together on the same page.
Verwendete die Software für: 6-12 Monate
Great tool, good price.
Vorteile:
There's is so much you can do and so much you can analze. You can soft by perople, where they live and who they are. Being able to break things down this way is a huge plus.
Nachteile:
Sometimges the tool counts things as negative when it should be the oppositve. I think this occurs because it alalyzes the sentences and not the paragraphs. A lot of time, the topics can be this dificult. Customer service has been really helpful but it's hard to get a hold of them.
Meghan xandra S.
Brand Planner in USA
Verifizierter Nutzer auf LinkedIn
Marketing & Werbung, 201-500 Mitarbeiter
Verwendete die Software für: Mehr als 1 Jahr
Quelle: GetApp
Social Listening Success
Kommentare: Campaign tracking - When you launch a campaign, you can analyze it over time to [see] how things go.
Disaster control - if something bad happens for you or your client, you can see in real time the things they are saying, so you can figure out how to fix it.
Disaster tracking - if sentiment gets too low, you can set up an alert so you can immediately see what is going on in order to identify the problem. NetBase is being used in a number of different ways at my agency. We use it to keep track of our competitors; we use it to track our success for our current clients, and one of the most useful purposes is for new business. NetBase helps us discover what works and what doesn't for potential clients, and also uncovers patterns or opportunities, especially when it comes to social media.
Vorteile:
Demographics are HUGE. You can analyze topics by people, where they live, and who they are. That way you can delve into cultural nuances. Being able to see patterns in how people react to news, campaigns, and and brand changes. Sentiment. Always sentiment. This helps us to figure out what people really feel. NetBase even accounts for sarcasm and can analyze emojis.
Nachteile:
Sometimes sentiment analysis slips up. It can count something as negative when it is really positive, because it analyzes the sentence and not the paragraph. Neutral sentiment. A lot of the time, a topic can be 80% neutral, which makes analyzation difficult. Customer service - when you run out of hours, you can no longer get help, which is frustrating.
Verifizierter Rezensent
Senior Research Executive in UK
Verifizierter Nutzer auf LinkedIn
Marketing & Werbung, 5.001-10.000 Mitarbeiter
Verwendete die Software für: Mehr als 2 Jahre
Quelle: GetApp
Netbase Review
Kommentare: I work in the research team for a media agency so I use Netbase for something different each time I log in. Each of our clients have different aims and objectives from monitoring product launches to events to investigating brand sentiment. We have monthly brand reporting set up for clients and work with others on a more bespoke ad hoc basis. It is also great for new business pitches because it allows us to gauge people's reactions to new brands that we haven't worked with before and show that we have some insight for them right from the start.
Vorteile:
Netbase is so easy to use, you can also choose whether or not you want to use Boolean which is great. They are constantly releasing new product features There is a real community feel where users of Netbase share use cases and help each other Customer service is amazing even from the other side of the world
Nachteile:
With the product itself I can't think of any cons, I have tested a lot of other social listening tools and Netbase is by far the most intuitive and has the best functionality. The only downside is the cost of the different products and that they don't all come under one fee - If I were a small business I don't think I would be able to afford Netbase,