Was ist Time To Pet?
Time To Pet wird von mehr als 2.000 erfolgreichen Tierpflegeunternehmen und Tausenden ihrer Haustierbetreuer*innen und Gassigeher*innen als vertrauenswürdig eingestuft und ist eine moderne Tierpensionssoftware. Zusätzlich zu den grundlegenden Funktionen wie dem Kundenportal, integrierter Planung und Rechnungsstellung, Online-Zahlungen und mehr ist Time To Pet mit erweiterten Funktionen wie dedizierten mobilen Anwendungen für deine Kund*innen und dein Team, GPS-Tracking, SMS-Nachrichten und QuickBooks-Integrationen ausgestattet. Bestelle noch heute eine kostenlose Testversion!
Wer verwendet Time To Pet?
Time To Pet ist flexibel und vollständig anpassbar und macht das System zur idealen Wahl für etablierte Tierpflegeunternehmen mit mehr als 50 Mitarbeiter*innen wie auch Tiersitter*innen, die gerade erst anfangen.
Wo kann Time To Pet bereitgestellt werden?
Cloud, SaaS, webbasiert, Android (mobil), iPhone (mobil), iPad (mobil)
Über den Anbieter
von Sweet Spearmint Software
Ansässig in Austin, USA
2013 gegründet
Telefon-Support
Chat
Erhältlich in diesen Ländern
Australien, Kanada, Neuseeland, Vereinigte Staaten, Vereinigtes Königreich
Über den Anbieter
von Sweet Spearmint Software
Ansässig in Austin, USA
2013 gegründet
Telefon-Support
Chat
Erhältlich in diesen Ländern
Australien, Kanada, Neuseeland, Vereinigte Staaten, Vereinigtes Königreich
Time To Pet – Videos und Bilder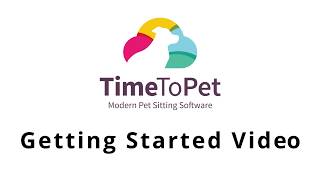 Kosten ähnlicher Produkte wie Time To Pet vergleichen
Startpreis
35,00 $/Monat
15,00 $/Monat
25,00 $/Monat
25,00 $/Monat
Funktionen von Time To Pet
ACH Zahlungsabwicklung
Abrechnung & Rechnungsstellung
Aktivitäts-Dashboard
Alarmfunktion / Benachrichtigungen
Anpassbare Formulare
Aufgabenplanung
Automatisierte Terminplanung
Berichterstattung und Statistik
Dokumentenmanagement
Drag-and-Drop
Drittanbieter-Integration
E-Mail Erinnerungen
E-Mail Marketing
E-Mail-Management
E-Mail-Vorlagen
Elektronische Zahlungen
Erinnerungen
Eventplanung
Formularverwaltung
GPS Check-in / Check-out
Integration in die Buchhaltung
Kalender-Synchronisierung
Kalenderverwaltung
Kontakt-Datenbank
Kreditkartenbearbeitung
Kundendatenbank
Kundenmanagement
Kundenportal
Kundenportal
Kundenspezifisches Branding
Live-Chat
Lohn- und Gehaltslisten-Management
Mitarbeiter-Management
Mitarbeitermanagement
Mobile Benachrichtigungen
Mobiler Zugriff
Rabattmanagement
Rechnungsmanagement
Rechnungsverarbeitung
Reservierungs-Management
Schlüsselverwaltung (IT)
Social-Media-Integration
Teamkalender
Terminplanung
Terminverwaltung
Verkaufspunkt POS
Webseitenintegration
Website-Management
Wiederkehrende Termine
Wiederkehrende- / Abonnement-Abrechnung
Linda G.
President in USA
Verifizierter Nutzer auf LinkedIn
Verwendete die Software für: Mehr als 1 Jahr
TIme To Pet is great! I should have signed up and started using it years ago.
Vorteile:
When I started looking at various software, I wanted the text update capability as that's what our clients really like! TTP has that and I, as the administrator, always see the updates and responses. I also really like that client's can't reach out directly to our IC's (users). Although one of the best features is how it links all scheduled services to invoices; both for client's and for users. It's very easy for users to generate their invoices. I signed up for the WePay accunt as well. I resisted taking credit card payments for a long time, but this has made collecting funds super easy! I also like how there is the ADD A TIP option on every client invoice. Honestly, we rarely got tips except around the holidays and on some pet sitting jobs. Almost all the new clients we've signed up using TTP add tips! I also have grown to really appreciate that clients enter their information and pets information. This has helped all of us to ensure no one is missing anything. Before we took notes at the initial meet and greet. Often times as things changed, we never updated the notes. Having a set up where the cliebts see the same information as we do helps eliminate any confussion about what to do or not to do. I also really like the reporting options. I use Quickbooks but the reporting options are different. TTP has made several changes and upgrades since I started using it. They really listen to the feedback.
Nachteile:
The cons of TTP may be more on my end than theirs. We were already so busy when we switched over. It took a long time to input all the data and client information. They started an Academy to help showcase and explain very important topics and features. Honestly, I just haven't had any spare time to take advantage of it. This is another reason to start using it before you are already insanely busy!!!!! I wish there were alternative ways to do schedule changes. They have a great bulk update feature but it just changes who's assigned or if the events are cancelled. This may be an option and detailed instructions in the Academy or Help section. Again, I've been too busy to explore a lot of these features. So the 4 star ratings may be more on my end than theirs. I'm also a self admintted person so others may be able to figure some things out 100 times faster than me!
Antwort von Sweet Spearmint Software
vor 4 Jahren
Thanks for the great feedback!
Joshua C.
Owner - Operator in USA
Erholungseinrichtungen & -dienstleistungen, 2-10 Mitarbeiter
Verwendete die Software für: Mehr als 1 Jahr
In Betracht gezogene Alternativen:
Amazing tech support and a company that cares about their clients
Kommentare: Overall I have never used a software that made me feel so incredibly well rounded and cared for as a consumer and as a client!
Vorteile:
This software is easy to use for the staff and for the clients. The customer support is 100% above par for a US based company. They really care about the end results and processes for their clients. I would refer them for life!
Nachteile:
A little confusion for customer's booking multiple day appointments but easy to overcome and TimeToPet will be very responsive when you ask for a hand.
Antwort von Sweet Spearmint Software
vor 2 Monaten
Thank you for the incredibly thoughtful review. We really appreciate the support!
Jennifer B.
Owner in Kanada
Verifizierter Nutzer auf LinkedIn
Verbraucherdienste, 2-10 Mitarbeiter
Verwendete die Software für: Mehr als 2 Jahre
Quelle: GetApp
Good programme but has some flaws that need to be addressed
Kommentare: In the beginning, the response and answers from the owners were phenomenal -as they have grown they have added Customer Service personal and although responses are in a very timely manner they are just not as "warm and fuzzy" as they were when the responses came from the support staff. He made you feel your question or comment was most important to him - now they seem to be stock answers from the service department making you feel more like a number than a client.
Vorteile:
Ease of Scheduling for subcontractors/employees on the road via the app or in the office on the computer. As well as generating subcontractor/employee invoices/pay - very little effort on admin to complete these tasks. Customer Service is very quick and responsive. Invoicing to the client is effortless - unless you do not keep up with the scheduling!
Nachteile:
Like most dog walking companies or businesses, we use sub-contractors - so basically self-employed individuals. These sub-contractors have access to information that I do consider confidential. I understand the basics of subcontractors seeing the client name, address, entry/alarm code - otherwise, they would not be able to perform the job they were hired to complete - but if I am having a conversation with a client who has asked questions, made comments, etc this information should not be able to be seen by the subcontractor or employees. Yet it is if that particular individual was assigned to that particular client. Imagine your surprise when a client sends you a note on the lack of performance or how anything negative about your subcontractor/employee and that said person was able to read the entire thread! Con #2 - We do pack walks that vary day by day - every client in the pack walk is in conflict with each other according to the schedule. It would appear the scheduling aspect of the software is set up for an individual at specific times. Not such a big deal as you just have to override it but a bit of a pain when doing mass scheduling. Con #3 - When a client submits a request for service and they are a client that does not get invoiced you can not accept the request without generating an invoice. The option not to invoice is not present on client generated service requests.
Laura B.
Business Owner in USA
Verbraucherdienste, 2-10 Mitarbeiter
Verwendete die Software für: 6-12 Monate
In Betracht gezogene Alternativen:
Love this software!
Kommentare: Their customer service team is on top of it! The software itself takes a little while to learn but that's because there is a lot it can do for you. I highly recommend this. I don't know where I would be without it now
Vorteile:
User friendly and always updating to make the product better and even more user friendly
Nachteile:
Nothing. It's overall a really great software
Antwort von Sweet Spearmint Software
vor 2 Monaten
Thanks for the great review - we appreciate it!
Verbraucherdienste, 2-10 Mitarbeiter
Verwendete die Software für: Mehr als 2 Jahre
Best move ever made..choose Time To Pet.
Kommentare: We are primarily a dog Training company but our doggie walking, boarding and sitting was a huge component pre-covid. Having initially tried 2 other software systems, TTP was clearly the winner. We stayed with TTP for 2+ years and never had a systems issue or costumer service issue. To be honest, we had little to no communication with TTP and, actually as a business owner the latter is what you want. You want to focus on your service delivery and have your chosen software do what it is supposed to do.
Vorteile:
The software is relatively simple and to the point. User friendly to all administrator, users (walkers) and to clients. We never had a complaint about the system.
Nachteile:
There is absolutely no "cons" that we can think of, honestly. One feature we had some challenges with was the "overpayment". With that being said, I am certain it was on our end.
Antwort von Sweet Spearmint Software
vor 2 Monaten
Thank you for the great review and feedback. We appreciate the support!