Was ist SpaceRunner?
Optimiere deinen Arbeitsplatz, die Verwaltung des Immobilienportfolios, der Personen und Vermögenswerte eines Unternehmens. Mit der einfachen Drag-and-drop-Funktion kannst du das Layout deines Raums entwerfen, die neue Einrichtung mit dem genauen Standort der Mitarbeitenden visualisieren und die von ihnen verwendete Ausrüstung verfolgen. Triff mithilfe von Farbregeln fundierte Entscheidungen zur Sitzplatznutzung, entwickle mehrere Umzugsszenarien und verwalte Raumverschiebungen grafisch auf interaktiven Grundrissen oder im Tabellenformat. Teile Echtzeit-Updates, markierte Grundrisse und Berichte.
Wer verwendet SpaceRunner?
SpaceRunner ist eine Online-Lösung für die Planung und das Management visueller Ressourcen für alle Unternehmen in allen Branchen.
Wo kann SpaceRunner bereitgestellt werden?
Cloud, SaaS, webbasiert
Über den Anbieter
Xyicon
Ansässig in Napa, USA
2000 gegründet
Telefon-Support
Chat
SpaceRunner Kosten
Startpreis:
45,00 $/Monat
SpaceRunner bietet keine Gratisversion. Die kostenpflichtige Version von SpaceRunner ist ab 45,00 $/Monat verfügbar.
Preismodelle
Über den Anbieter
Xyicon
Ansässig in Napa, USA
2000 gegründet
Telefon-Support
Chat
SpaceRunner – Videos und Bilder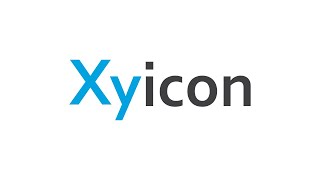 SpaceRunner Funktionen
API
Anlagegegenstand-Management
Anpassbare Berichte
Asset Lifecycle Management
Audit Trail
Belegungsmanagement
Berichterstattung und Statistik
Bestandsverfolgung
Daten-Import / -Export
Datenvisualisierung
Dokumentenmanagement
Drag-and-Drop
Drittanbieter-Integration
Echtzeit-Aktualisierungen
Echtzeit-Daten
Grundrisse und Karten
Instandhaltungsmanagement
Inventarverwaltung
Konfigurationsmanagement
Problemmanagement
Raumverwaltung
Regelbasierter Workflow
Ressourcenmanagement
Suchen / filtern
Verfolgen von Vermögensanlagen
Visuelle Entdeckung
Wartungsplanung
Werkzeuge zur Zusammenarbeit
Workflow-Management
Zugriffskontrollen / Berechtigungen
Alternativen für SpaceRunner
Bewertungen über SpaceRunner
Trey
Software Manager in USA
Verifizierter Nutzer auf LinkedIn
, 1.001-5.000 Mitarbeiter
Verwendete die Software für: Mehr als 2 Jahre
Perfect visual solution for total asset management
Vorteile:
The flexibility of the design combined with the visual component make this software and excellent choice for managing assets. It is also a fantastic planning tool for building moves, expansion projects or transfers of equipment using floorplans, room diagrams, etc. Accountability and auditing of asset records is intuitive and reporting is flexible.
Nachteile:
None. The software, as deployed by Xyicon is configurable to meet virtually any asset management requirement.
Cheryl
IT Design Consultant in USA
Krankenhausversorgung & Gesundheitswesen, 10.000+ Mitarbeiter
Verwendete die Software für: Mehr als 1 Jahr
Awesome tool...makes my life a lot easier
Kommentare: I have used Spacerunner for 15 different projects of varying scales and scopes. The tool has made all of the data management much easier and has allowed me to make updates in one place. Generally, our organization is accustomed to using spreadsheets to manage the project asset and configuration data. Spacerunner allows me to manage the data in the Spacerunner database, then export the necessary data into a spreadsheet. I can then pass the spreadsheet on to the technicians doing the work, then they can update their information and return the filled out spreadsheet. I then upload the data straight into spacerunner using their Excel Plug-in. Now when my Project Manager asks for a report with specific information, I can just pull another spreadsheet and give them everything that they are asking for.
I also like that we have the capability to create new data objects in the database. We have our own governance structure over the changes to the database objects, but it's a lot better than having to wait for "enhancements" to be programmed. I will be very sad if they took away my access to spacerunner.
Vorteile:
The software is easy to use and requires minimal training. There is on-line support as well as support over the telephone. Response times for requests for assistance have been excellent. I like having the ability to set up my own projects in the tool and generate all of the documentation that I need by myself. I like sharing the responsibilities with other team members for update and maintenance of the database.
Nachteile:
Unfortunately, in my organization, the cost for access to the application is cost prohibitive. I wish there was a better way to structure the pricing, so that I could use this tool all the time for every project
Ramiro
IT Consultant in USA
Krankenhausversorgung & Gesundheitswesen, 10.000+ Mitarbeiter
Verwendete die Software für: 6-12 Monate
not impressed
Kommentare: I cant rely on it to say that everything we populated is correct. So if I cant rely on it, I can not trust it. Overall experience: Not so great.
Vorteile:
It is very easy to use. It can be accessed virtually anywhere. Web based.
Nachteile:
Well in our case we are using it for a fairly large project so with that, there are several hands in the system ( to many hands in the cookie jar ) so there is "no" accountability when xyicons are moved around and misplaced. Really easy to screw things up. If you could control that , then you have a great product. One other item was / is that the catalog did / does not have everything our organization uses.
Donna
Implementation Project Manager in USA
Verifizierter Nutzer auf LinkedIn
Krankenhausversorgung & Gesundheitswesen
Verwendete die Software für: Mehr als 1 Jahr
It's a great tool to utilize for projects. Saves time, risks and BP's love the visual display.
Vorteile:
The vendor engagement and support are top notch. This tool has allowed us to capture requirements directly on the floor plans and run detailed reports to a variety of groups. (cabling, assets, details, equipment counts, mapping devices, linking devices). It has reduced our time and cost savings significantly. Our Business Partners are able to view each room in detail, it has been a much better experience than reviewing a lengthy excel spreadsheet. It's real time for all users assigned to the project. The tool is very user friendly. I am thrilled to be utilizing this tool at Kaiser Permanente.
Nachteile:
I really don't have any cons at this point. The vendor has worked diligently with our teams to enhance and add features based on other tools we are required to use. They are currently working on additional interfaces and reports that will minimize risks, and save more time!
Tina
Project Manager in USA
Krankenhausversorgung & Gesundheitswesen, 10.000+ Mitarbeiter
Verwendete die Software für: Mehr als 1 Jahr
Great Customer Service
Vorteile:
It makes your project more manageable. All equipment and software can be seen in one place.
Nachteile:
The occasional slowness - but that has to do with my company's network/server.