Was ist Tidio?
Tidio ist ein Kommunikator für Unternehmen. Er hält Live-Chat, Messenger und E-Mail an einem Ort. Jetzt dauert es Sekunden, um mit deinen Kunden zu kommunizieren. Lasse keinen Kunden zurück! Hole dir den besten Live-Chat auf E-Commerce-Plattformen für dein Geschäft. Steigere den Umsatz und die Zufriedenheit, indem du die Besucher in Echtzeit mit Mobile Apps für iOS und Android einbindest, um Kundengespräche auf allen Geräten flüssig zu halten. Kann in Sekunden installiert werden und ist einfach zu bedienen. Keine Registrierung oder Codierung erforderlich.
Wer verwendet Tidio?
Geboten werden Kommunikatoren für eine Vielzahl von KMU auf der ganzen Welt. Tausende von Unternehmen nutzen Tidio, um mit ihren Kunden zu kommunizieren.
Tidio – Details
Tidio
2013 gegründet
Tidio Kosten
Startpreis:
15,00 $/Jahr
Ja, kostenloser Test verfügbar
Ja, Gratisversion verfügbar
Tidio bietet eine Gratisversion und eine kostenlose Testversion. Die kostenpflichtige Version von Tidio ist ab 15,00 $/Jahr verfügbar.
Preismodelle
Kostenlose Testversion
Tidio – Details
Tidio
2013 gegründet
Tidio – Videos und Bilder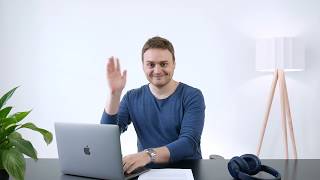 Tidio – Bereitstellung und Support
Kundenbetreuung
E-Mail/Helpdesk
Wissensdatenbank
24/7 Live-Support
Chat
Einsatz
Cloud, SaaS, webbasiert
Mac (Desktop)
Windows (Desktop)
Android (mobil)
iPhone (mobil)
iPad (mobil)
Training
Live Online
Webinare
Dokumentation
Darien C.
Associate Pastor in Kanada
Verifizierter Nutzer auf LinkedIn
Religiöse Einrichtungen, 11-50 Mitarbeiter
Verwendete die Software für: 1-5 Monate
Tidio is the first chat platform I've found to be worth paying for
Kommentare: Tidio has helped address a gap in our communication system caused by extended use of multiple inferior chat bot platforms that limited our performance and responses. With Tidio, we have seen a dramatic increase in people connecting with our team via the chat, and have been able to help address people's questions/issues quicker than ever before.
Vorteile:
Tidio offers a very simple, clean, robust and customizable interface both on their backend and on your website that helps facilitate live-chat support on a website. They offer numerous features (some I haven't used yet such as email inbox management), including a facebook messenger integration (that actually works unlike some other companies), a customizable chat window & icon, and perhaps the best feature of all - their powerful chatbot system. I cannot speak highly enough of the chatbots Tidio offers, as they give easy access to a visual builder interface to customize and build bots that can be triggered to do practically anything. Within an hour of looking at Tidio, I was hooked - and built a number of bots for our website - and within a day, saw a substantial increase in chat traffic compared to our previous platform. The beauty of the bots is that Tidio provides simple templates, that you can then customize to your needs - and the bots can be triggered on anything you want; a visit to a specific page, anytime a new person visits your site, anytime someone clicks the chat window, etc - and all of that can be accessed (in a limited fashion of course) for free. Plus as a bonus, Tidio offers native email responses to chats; so if you are like me and don't have people monitoring the chat 24/7, you can receive a notification about an incoming chat, and then respond via the chat window OR directly from Tidio via email - again, for free.
Nachteile:
Tidio has many features, but can be a bit daunting at first. I loved the visual builder of the chat bots, but at the same time I found it was still limited in certain areas. For example, it's all drag and drop - so the entire chatbot can start to form a jumbled mess if you're not careful. As well, they don't offer multiple triggers for one bot - for instance, if I want a bot to trigger on someone's first visit AND when someone types in a certain keyword, I can't do that. As well, their pricing structure is interesting - with three different "options" each starting at $18/month - making it so if you want to have decent chatbots, and multiple operators, and send emails, you are looking at a hefty price per month. That being said, it still is cheaper than most other offerings, and the different options help you customize your experience to tailor fit your needs
Antwort von Tidio
vor 9 Monaten
Hello there! It's Maciek from Tidio Support Thank you so much for such an extensive review! We really appreciate all the kind words but also the flaws you have pointed out. We strive to provide you with a product that we can really be proud of, and hearing about your positive experience, it seems like we are heading in the right direction. Thank you for taking the time to share your opinion and rate us so highly!
Verifizierter Rezensent
Product and Marketing Manager in USA
Verifizierter Nutzer auf LinkedIn
E-Learning, 11-50 Mitarbeiter
Verwendete die Software für: 6-12 Monate
Perfect for our non-profit org
Kommentare: Being able to chat with our users has really cut down on the time it takes to answer user questions. We used to wait for them to send emails and then they had to wait for us to reply to their emails. The chat features speeds everything up and has led to a huge boost in user satisfaction.
Vorteile:
First and foremost, Tidio offers a free option for non-profit organizations, which enables our small non-profit to have a stellar chat product without the typical expense. We love how easily it integrates with WordPress and how relatively easy it was to install. I also love the AI bot. We've been able to automate so much of our user interactions to help them have "self service" support even when we're not online to chat with them. Huge time saver for everyone.
Nachteile:
I wish that I, as an admin, could have better control over each chat administrator's account. Basically, after I set up everyone's accounts, I had no control over them. So if someone kept forgetting to upload a photo, I couldn't do it for them (well, without actually logging into their account with their username and profile). But, this isn't a deal breaker, it just means I have to stay in close contact with each user to keep their profile up to date.
In Betracht gezogene Alternativen: Crisp und Intercom
Gründe für den Wechsel zu Tidio: Ultimately we made the decision based on price, but we're super happy!
Antwort von Tidio
vor 5 Monaten
Hello Thank you so much for the review! We really appreciate the feedback you provided. We are working on an upgraded version of the Permissions for the operators, so you should be able to have better control over your users soon. Once again thank you for your kind words and have a nice day
Selim D.
Head of Sales in Türkei
Verifizierter Nutzer auf LinkedIn
Krankenhausversorgung & Gesundheitswesen, 11-50 Mitarbeiter
Verwendete die Software für: Kostenlose Testversion
Not Just a Live Chat Program
Kommentare: It helps my sales team to conduct sales processes in one place, rather than trying to follow clients' responses from multiple chat apps
Vorteile:
You can create some message templates and give selecetions (like what service are you interested in? what is the matter you would like to discuss? and so on) so when a client first messages you via the chatbox, they can select it and the salesperson that is connected to the chat will directly be addressing to the client's questions. It is also the first defence when there is a lot of messages at the same time and the sales person in front of the computer is talking to one of them, the other one can wait or be directed to another salesperson. And the fact that it makes the conversation easy to flow, which wouldn't be possible via mail, or other social media platforms' inboxes.
Nachteile:
Nothing to complain about the software, but I think products&pricing modules could be better.
Antwort von Tidio
letzten Monat
Hi there! Thank you so much for your review! We really appreciate your kind words about our product and the feedback you have provided. We will make sure to work on the cons you mentioned and improve our app even more! Once again thank you and have a nice day.
Dominick P.
Founder in Niederlande
Verwendete die Software für: Mehr als 1 Jahr
Looks great on the outside but features not fully completed
Vorteile:
The app looks great on the outside: email, chat, Facebook messenger, integrations. But once you fully test the product you notice the many flaws.
Nachteile:
1. When a user leaves your page and an operator responds the user will not be notified. 2. The message box is only refreshed when the page is open, so if a visitor is using multiple tabs they will not receive replies. 3. Integrations are all manual, which means. You have to reopen all conversations, open the user profile, press the preferences and send the log to the integration. Imagine doing that to your crm, sync app and maybe email list. 4. I was mainly interested in Helpscout integration, and integration to integrate Facebook messenger with the app I use to manage several email accounts. Turns out, tidio created the integration but they decided not to integrate the mailbox feature. Which means if I send a chat log to help scout it be be places in a random mailbox because their app doesn't specify the mailbox. Explain this to support but got the responds: we're not looking to change integrations. 5. Validation messages aren't accurate. Sometimes you will get the message 'Saved to integration' or 'Message send' but an error prevented this from completion. I contacted support about this and time and time again there was an excuse but its my believe that I shouldn't have gotten a succes validation message, right. Support simply didn't respond to my question.
Mikaël C.
Founder in Kanada
Verifizierter Nutzer auf LinkedIn
Marketing & Werbung, 2-10 Mitarbeiter
Verwendete die Software für: 1-5 Monate
Great alternatives to any other live chat
Kommentare: Good support, great software, and overall very nice UI that doesn't look like it's from the year 2000.
Vorteile:
You do not have to have a set limit of users to use their product, they have a free plan with lots of features, the support and knowledge base is very complete and they have custom-built app for your PC and smartphone so you don't have to log in to your dashboard all the time.
Nachteile:
Nothing, to be honest, expectations were overachieved by this software and the fact that they provide support even on the free plan, nothing bad to say.
In Betracht gezogene Alternativen: LiveChat und Intercom
Gründe für den Wechsel zu Tidio: Because they had a free plan and the ability to grow as we please and not having to buy a fixed amount of seats.
Antwort von Tidio
vor 4 Monaten
Hello! Thank you so much for all the positive words and a perfect rating. We will continue to improve our product to make sure that there are no cons to be found. Once again thank you and have a nice day