Was ist GovPilot?
GovPilot ist eine cloudbasierte Regierungsverwaltungsplattform. GovPilot ermöglicht es Regierungen, veraltete Papierprozesse durch digitale Automatisierung zu ersetzen. Durch die Integration einer digitalen Umgebung können die Kommunalverwaltungen mit höherer Effizienz arbeiten. GovPilot vereinheitlicht fragmentierte Abteilungen und Daten, um eine bessere Kommunikation zwischen gewählten Amtsträgern, Angestellten und der Öffentlichkeit zu ermöglichen und so eine sachkundigere Entscheidungsfindung zu fördern.
Wer verwendet GovPilot?
GovPilot unterstützt Kommunen, Landkreise, Bundesstaaten und Behörden. Die Software ist skalierbar und kann an die besonderen Anforderungen von Regierungsorganisationen jeder Größe angepasst werden.
Wo kann GovPilot bereitgestellt werden?
Cloud, SaaS, webbasiert, Mac (Desktop), Windows (Desktop), Chromebook (Desktop), Android (mobil), iPhone (mobil), iPad (mobil)
Über den Anbieter
GovPilot
2015 gegründet
Telefon-Support
Chat
Erhältlich in diesen Ländern
Kanada, Vereinigte Staaten
Über den Anbieter
GovPilot
2015 gegründet
Telefon-Support
Chat
Erhältlich in diesen Ländern
Kanada, Vereinigte Staaten
GovPilot – Videos und Bilder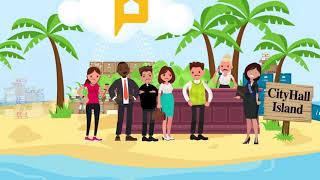 Kosten ähnlicher Produkte wie GovPilot vergleichen
GovPilot Funktionen
Aktivitäts-Dashboard
Aktivitäts-Verfolgung
Anpassbare Formulare
Anwesenheitsmanagement
Berichterstattung und Statistik
Bildverwaltung
Checkliste für Antworten auf Vorfälle
Compliance Management
Datenvisualisierung
Dokumentenmanagement
Dreidimensionale Analyse
Facility-Management
Farbkodierung/Symbole
Genehmigungsmanagement
Geocoding
Geografische Karten
Gerätenachverfolgung
Inspektions-Management
Inventarverwaltung
Karte teilen
Kartenerstellung
Kartenverkauf
Kommunikationsmanagement
Mitarbeitermanagement
Mitgliedschaft-Management
Nichteinhaltungen nachverfolgen
Recruiting von Freiwilligen
Registrierungs-Management
Reservierung-Management
Self-Service Portal
Suchen / filtern
Tactical-View
Terminplanung
Trainingsmanagement
Veranstaltungskalender
Veranstaltungsmanagement
Wartungsplanung
Zahlungsabwicklung
Zugriffskontrollen / Berechtigungen
Alternativen für GovPilot
Bewertungen über GovPilot
Stephen C.
Borough Administrator in USA
Staatsverwaltung, 51-200 Mitarbeiter
Verwendete die Software für: Mehr als 2 Jahre
Fully Comprehensive Software
Vorteile:
The ease of use and the ability to computerize some of our key processes.
Nachteile:
There aren't any cons for the use of this software. Whenever there may be an issue or a process is not making our jobs easier, support has worked very hard to simplify and improve the process so that it is much more functional.
Antwort von GovPilot
vor 3 Wochen
Thanks very much for your review and feedback Stephen! We look forward to continuing our work with you.
Christina L.
Township Manager's Secretary in USA
Staatsverwaltung, 11-50 Mitarbeiter
Verwendete die Software für: Mehr als 2 Jahre
To GovPilot and Beyond!
Kommentare: Residents no longer need to wait to speak with a staff member during operating hours to access property information with the GIS Map. GovPilot is the perfect partner to work with a growing Township to create simplified processes for individuals to access information independently. The modules allow anyone to complete a form at any time, anywhere, decreasing our phone call and foot traffic so we can focus on other tasks. We are implementing additional modules that will further assist our office as we move forward into the electronic and digital era!
Vorteile:
GovPilot helps us quickly and efficiently communicate between departments, and all communications are saved for later reference. Residents are able to notify Township officials of a concern at any time/day, not only during business hours. The automatic email notification for new RAC allows for response in emergency situations.
Nachteile:
We found a few additional features for our purposes. We asked if only the CCO Inspector could be chosen for scheduling the Inspection on the drop-down feature to limit confusion. We also requested an automatic reminder for RAC for any NOV when the 10 days is expiring for Code Enforcement to follow-up.
Antwort von GovPilot
vor 6 Monaten
Thank you very much for your wonderful review and for your ongoing feedback with our account management team! have been excited to partner with you and we look forward to continuing to help you move forward with your digital transformation!
Kenneth E.
Sr. Accountant in USA
Staatsverwaltung, 51-200 Mitarbeiter
Verwendete die Software für: Mehr als 2 Jahre
Residential Parking Review
Kommentare: The 2020 rollout of the software to employees and customers was premature. The cashiering and reporting data input from various departments caused major confusion. The lack of training for the cashiers before its release was a disaster and the lack of testing by GovPilot created a load of data that all had to be corrected. The transfer to our accounting software was because of the lack of control over duplicate data.
Vorteile:
Improvements made as problems were discovered.
Nachteile:
Current Residential Parking problems were detailed in an email currently being addressed. The early release before proper testing was a problem in 2020.
Billie D.
Senior Inspector in USA
Staatsverwaltung, 11-50 Mitarbeiter
Verwendete die Software für: 1-5 Monate
GovPilot is what my department has spent years searching for
Kommentare: I have already recommended GovPilot to several other county departments and have made myself available to them for questions regarding the switch. I have been pleasantly surprised with all of the features that our previous software didn't offer and, a lot of which, I didn't even know how much we needed them. Automatically notifying residents that their complaint has been handled or that their permit is now approved, integrating GIS in to their mapping systems to provide up to date and accurate maps of my County, and working with our credit card processor to safely and securely process permit fees with seamless transfers of information between the two are just some of the features that, now that we have them, we can't do without. There are so many great things to mention about GovPilot that I simply can't remember them all but, suffice it to say, GovPilot is well worth the cost.
Vorteile:
The GovPilot team have been nothing but professionals for the entire process of changing from our previous asset management software to GovPilot. They gathered the details of what we were doing before, what we didn't like about our previous software, and how they could help fill in the gaps. Then they worked closely with myself and several of my team leaders to come up with a tailor fit solution to manage our Animal Control calls, Code Compliance calls, and our septic system permits. Even though GovPilot is based in New Jersey, they were willing to fly down to Texas to provide face to face training to me and my staff at a very low cost. The software is great and does everything we need and more but I think one of the best features they have is the live chat option on every page. If you have a question or get stuck somewhere, simply click on the support button and get help from a live representative in seconds. Another great thing that I appreciated was the professional manner in which they handled a few hiccups with our contract process. We had to put the project on hold several times while we processed some internal issues and the GovPilot team was there, ready to pick up where we left off once things were sorted out. No complaints and no incessant nagging about when we could move on to the next step. If I had to delete this whole review and condense it down to one word, I would describe GovPilot simply as "professional".
Nachteile:
When reading reviews, I tend to distrust those that don't mention something negative in their review. There is always something that can be improved. Believe me, I had to think long and hard about what could be improved on with GovPilot. The only thing I could come up with was that they are obviously a New Jersey based company because a few of the fillable fields in our forms still referenced New Jersey for a few days before we were able to get them all switched over. That was it. That's all I could come up with. I have been entirely satisfied with GovPilot.
Antwort von GovPilot
vor 2 Monaten
Thank you very much for your wonderful (and thorough) review and feedback! Please be sure to reach out to your account manager or our support team any time you need anything! We look forward to working with you!
Nancy P.
administrative assistant in USA
Staatsverwaltung, 51-200 Mitarbeiter
Verwendete die Software für: Mehr als 2 Jahre
Gov Pilot has a lot of features, once you know how to navigate through the processes.
Kommentare: more productivity and ease of tasks
Vorteile:
I like the history of paperwork on each address when you do an address search - it is easy to see what each resident has --like parking permit, leaf permit, etc. You can also find a phone number for the resident in this system very quickly. I love the clone tab - it is the best since it saves a lot of time. Also when you do an address search the map with cross streets is helpful. The new custom balance report is concise and easy to read, much better than the previous report. I also like that when we reach out to Prop Pilot that the issue is acknowledged promptly and resolved as soon as possible.
Nachteile:
The program seems to spin often - that can be frustrating. Guess we have too much data. We are trying to go paperless and this program is helping. However I am a paper person!
Antwort von GovPilot
vor 4 Jahren
Nancy, thank you so much for taking the time to write such a thorough review. Feedback like yours is very helpful.