Was ist Liquid EHR?
Die Software LiquidEHR ist eine ONC-ACB-zertifizierte, innovative Lösung für das elektronische Patientendatensystem (EHR) mit Praxismanagementsystem, das für Schnelligkeit und Nutzerfreundlichkeit entwickelt wurde, an deine Büroanforderungen skalierbar ist und speziell für die Augenpflegebranche in Verbindung mit einem Team von vorausdenkenden medizinischen Fachkräften entwickelt wurde.
Es bietet sicheren Multi-User- und Multi-Office-Zugriff auf Daten mit industrieller Stärke vom Front-Office über die Untersuchung bis hin zum Back-Office und sogar in die Wohnzimmer des medizinischen Fachpersonals.
Wer verwendet Liquid EHR?
Augenoptik Software
Liquid EHR – Details
Liquid EHR
2006 gegründet
Liquid EHR – Details
Liquid EHR
2006 gegründet
Liquid EHR – Videos und Bilder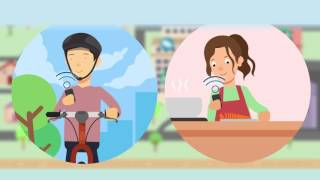 Kosten ähnlicher Produkte wie Liquid EHR vergleichen
Startpreis
199,00 $/Monat
385,00 $/Monat
N/A
N/A
Liquid EHR – Bereitstellung und Support
Kundenbetreuung
E-Mail/Helpdesk
FAQ/Forum
Telefon-Support
24/7 Live-Support
Chat
Einsatz
Cloud, SaaS, webbasiert
Mac (Desktop)
Windows (Desktop)
Linux (Desktop)
Windows (On-Premise)
Linux (On-Premise)
Training
Live Online
Webinare
Dokumentation
Funktionen von Liquid EHR
API
Aktivitäts-Dashboard
Anpassbare Berichte
Anpassbare Formulare
Anpassbare Vorlagen
Berichterstattung und Statistik
Bestandsverfolgung
Compliance Management
Daten-Import / -Export
Datenspeicher-Management
Diagramm-Erstellung
Dokumentenmanagement
Dokumentenmanagement
Drittanbieter-Integration
E-Mail Erinnerungen
E-Mail Marketing
E-Mail-Management
E-Mail-Verteilung
Echtzeit-Daten
Einkauf & Empfang
Elektronische Rezepte
Elektronische Unterschrift
Elektronische Zahlungen
Erinnerungen
Eventplanung
Formularverwaltung
Für Optiker
HIPAA konform
Integration in die Buchhaltung
Inventarverwaltung
Kalenderverwaltung
Kontakt-Datenbank
Kreditplanung
Kundendatenbank
Kundenmanagement
Kundenportal
Kundenspezifisches Branding
Mehrere Standorte
Reklamationsabwicklung
Rückruf-Nachverfolgung
SMS-Nachrichtenversand
SOAP-Notizen
Self-Service Portal
Sichere Datenspeicherung
Terminplanung
Terminverwaltung
Versicherungsmanagement
Verwaltung von Patientenakten
Vorlagen-Management
Workflow-Management
Hiten P.
Principal Doctor & Owner in USA
Verifizierter Nutzer auf LinkedIn
Verwendete die Software für: Mehr als 2 Jahre
Very user friendly. They stay on top of upgrades.
Kommentare: Ease of use. Again scheduling patients is seemless. The doctor's exam is efficient as well due to their software.
Vorteile:
I can train a new staff member in 1 day! Also very easy to check in and check out patients. The scheduler is also very nice and easy to use. All friendly folks to work with.
Nachteile:
The reporting could be better. Especially if a doctor or practice would like to compare month to month or how many of a certain contact lens brand sold each month/year, etc....
Thomas D.
Optometrist / Owner in USA
Krankenhausversorgung & Gesundheitswesen, 2-10 Mitarbeiter
Verwendete die Software für: 6-12 Monate
Quelle: SoftwareAdvice
In Betracht gezogene Alternativen:
Excellent software and best support!
Kommentare: LiquidEHR has solved my small optometry practice very well. My previous EHR software crashed and that company went out of business. LiquidEHR miraculously was able to retrieve my patient data from the crashed program and allowed me to have access to the records again. This is was a life saver as I had over 3 years worth of records. I cannot say enough about how happy I am with LiquidEHR for the software and the excellent service support. I mean--[SENSITIVE CONTENT HIDDEN]--a support technician--even calls me sometimes just to ask if I need any thing with the software! Who does that in this day an age with support? That's is top-notch support that you cannot get anywhere else. As for [SENSITIVE CONTENT HIDDEN], he really knows LiquidEHR product and capability. His ability to tailor the software to my practice needs at a very affordable monthly fee, without requiring a contract, sold me on this product.
Vorteile:
Best feature is the top-notch and available technical support. All EMR/EHRs have glitches and quirkiness that can be overcome with time with a learning curve. But LiquidEHR has very accessible technicians who are very available on the phone and via remote connection to help. I never once was put on a hold or got a machine for technical support! My technical expert is [SENSITIVE CONTENT HIDDEN] and he's very patient, knowledgeable and professional. They even provide support on Saturdays for emergency. Customizable software packaging was excellent! [SENSITIVE CONTENT HIDDEN], in the Sales Department, listened well to my needs of a small business and tailored the EHR program. He was not pushy and offered different solutions to what I need without paying for services or functions that I don't use. A lot other EHR software companies offer one-size fit all and you end up paying a huge monthly fee for many functions that you do not need or use. Even as my small optometry practice changed and I need to add more features such as more communication & recall with patients, migrating from the stand-alone LiquidEHR on my sole computer to a web/cloub-based EHR, and a more self-booking calendar, [SENSITIVE CONTENT HIDDEN] took time to explain the features and options available to me. Not only that, but he supports small businesses and gave me the most affordable total package that he could that tailors to my need. I am extremely happy with [SENSITIVE CONTENT HIDDEN] for going out of his way to make it affordable for me to stay in practice.
Nachteile:
The software seems busy and overwhelming at first as it is very comprehensive with lots of features. However, you don't have to use them all. The tabs for sections can be a little confusing as when you click on one tab, it changes the order of the tabs, thus making it more time-consuming to go back to the original tab(s) that you were on.
Debra T.
optometrist in USA
Krankenhausversorgung & Gesundheitswesen, Selbstständig
Verwendete die Software für: Mehr als 2 Jahre
Quelle: SoftwareAdvice
In Betracht gezogene Alternativen:
Like this product and company very much
Kommentare: it is a very efficient way to maintain patient records, good customer support and response time
Vorteile:
easy to navigate and did everything I needed it to do
Nachteile:
occasionally had some printing/scanning issues
Verwendete die Software für: Mehr als 1 Jahr
Smooth transition from paper to EHR
Kommentare: Easily find info. on patients and being able to generate quality reports to physicians .
Vorteile:
Fast learning curve that lead to transitioning my 35+ year practice modality with relevative ease. Fast response time for tech. issues.
Nachteile:
An easier way to input Rx'es....less pointing and clicking. Should be able to print from refraction tab. Highlighted major visual acuities( 20/40 should be bigger than 20/40-2) Larger range of values in cataract values( sometimes a cataract is in between a 2+ and a 3+.... ie. 2++.
Antwort von Liquid EHR
vor 4 Jahren
Dr. McDaniel, Thank you so much for your review! I hope our support took care of your issue, and please don't hesitate to reach out to us anytime. Best Support@liquidehr.com
Paula T.
optometrist in USA
Gesundheit, Wellness & Fitness, Selbstständig
Verwendete die Software für: Mehr als 2 Jahre
Quelle: SoftwareAdvice
Liquid EHR is intuitive and easy to use.
Kommentare: I am able to use Liguid EHR without getting bogged down at the computer. I don't need the tech support often but when I do they are friendly and helpful. I prefer this EMR over other ones that I have used because it is easy to use, quick, intuitive and the printed exams are well done. The developers are open to suggestions and sometimes incorporate the recommendations.
Vorteile:
It is intuitive and easy to use. It does not print fields that does not contain information so when you print the exam it is two to three pages long, easy to read and succinct. The scanned documents feature makes it easy and quick to read the documents and scanned images and it is not difficult. There are drawings for anterior segment and posterior segment. It is fast to make spectacle, contact and pharmaceutical Rxs. It is also easy to edit the drop down lists. It saves the data quickly and you can navigate throughout the program/pages quickly. It coordinates well with APEX EDI for submitting insurance claims.
Nachteile:
The builder for the visual fields, OCT, photography is cumbersome and does not print. I record that information in the notes section instead. I wish I could cut and paste in the Plan section. It does not have letter writing capability yet but I hear that the developers are releasing it soon.