Was ist kintone?
Codieren oder nicht codieren – es liegt ganz bei dir.
Werde der Büroheld. Erstelle maßgeschneiderte Unternehmensanwendungen für dein Team und ordne diese individuell angepasst und mit unterschiedlichem Preisumfang zu. Automatisiere so ziemlich alles: Starte mit der Drag-and-Drop-Funktion von Grund auf neu oder passe eine von Dutzenden vorgefertigten Anwendungen auf Millionen von Arten an. Arbeite mit deinem Team zusammen, um die Anwendung auszuführen, zu testen und zu verbessern, bis sie perfekt und beeindruckend ist – und das alles ohne Code. (Das verrät auch niemand).
Wer verwendet kintone?
Die größten Fortune-500-Unternehmen vertrauen Kintones No-Code-Plattform mit granularer Governance, die "Citizen Developers" in mittelständischen Unternehmen und Teamleiter in größeren Unternehmen dazu befähigt, Workflows zu zentralisieren und zu rationalisieren.
Wo kann kintone bereitgestellt werden?
Cloud, SaaS, webbasiert, Mac (Desktop), Windows (Desktop), Android (mobil), iPhone (mobil), iPad (mobil)
Über den Anbieter
Kintone
Ansässig in San Francisco, USA
2011 gegründet
Telefon-Support
Chat
Erhältlich in diesen Ländern
Australien, China, Kanada, Vereinigte Staaten, Vereinigtes Königreich
Über den Anbieter
Kintone
Ansässig in San Francisco, USA
2011 gegründet
Telefon-Support
Chat
Erhältlich in diesen Ländern
Australien, China, Kanada, Vereinigte Staaten, Vereinigtes Königreich
kintone – Videos und Bilder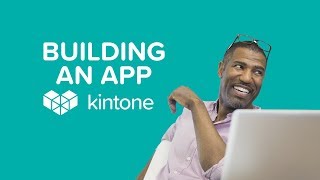 Kosten ähnlicher Produkte wie kintone vergleichen
kintone Funktionen
API
Abrechnung & Rechnungsstellung
Alarmfunktion / Benachrichtigungen
Angebote / Schätzungen
Anpassbare Vorlagen
Aufgaben importieren
Aufgaben-Fortschrittsverfolgung
Aufgaben-Tagging
Aufgabenbearbeitung / -aktualisierung
Aufgabenmanagement
Aufgabenplanung
Automatisierung von Geschäftsprozessen
Backup und Recovery
Berichterstattung / Analyse
Berichterstattung / Projektverfolgung
Berichterstattung und Statistik
Budgetmanagement
Compliance-Verfolgung
Daten-Import / -Export
Datenaggregation und -veröffentlichung
Datenbank-Umwandlung
Datenerfassung und Übertragung
Datenkatalogmanagement
Datenqualitätskontrolle
Datenreplikation
Datenspeicher-Management
Debuggen
Design-Management
Designvorlagen
Dokumentenmanagement
Dokumentenspeicher
Drag-and-Drop
E-Mail-Management
Einsatz-Management
Elektronische Formulare
Entwicklung von Web-Apps/mobilen Apps
Erstellen von Unteraufgaben
Etikettierung
Filesharing
Formularverwaltung
Fortschrittsverfolgung in Prozent
Für die No-Code-Entwicklung
Gantt-/Zeitstrahlansicht
Grafische Benutzeroberfläche
Grafischer Workflow Bearbeiter
Ideenmanagement
Integrationsmanagement
Integrierte Entwicklungsumgebung
Kalender-/Erinnerungssystem
Kalenderverwaltung
Kanban-Tafel
Kommentare / Notizen
Kontaktmanagement
Kontrolle des Genehmigungsprozesses
Kundenportal
Lead-Qualifizierung
Leadmanagement
Leistungskennzahlen
Mobiler Zugriff
No-Code
Projektplanung/Terminierung
Remote-Zugriff/-Kontrolle
Ressourcenmanagement
Sales-Pipeline-Management
Scanfunktion
Segmentierung
Statusverfolgung
Unterstützt zahlreiche Programmiersprachen
Verfolgung der Kosten bis zur Fertigstellung
Verfolgung von Interaktionen
Veränderungsmanagement
Visuelle Modellierung
Vorgefertigte Module
Vorgefertigte Vorlagen
Vorlagen
Werkzeuge zur Zusammenarbeit
Wiederkehrende Aufgaben
Workflow-Konfiguration
Workflow-Management
Zeit & Kosten Verfolgung
Zeitverfolgung
Zugriffskontrollen / Berechtigungen
Philipp S.
Head of Finance and Administration in Japan
Verifizierter Nutzer auf LinkedIn
Verwendete die Software für: Mehr als 2 Jahre
Great software which allows to quickly optimize analog processes. Fits small and large organization
Vorteile:
Very easy to develop forms and workflows. User driven. Allows to deploy apps fast and supports quick changes based on user needs.
Nachteile:
The mobile version needs improvement and is not as user-friendly as the desktop version. A better mobile version would greatly add to the overall value of the software.
Antwort von kintone
vor 4 Jahren
Thanks for the review! I will pass on your feedback about our mobile app. We are currently in Beta testing for Kintone Roam, a new version of our mobile app. This new app is intended for in-the-field Kintone users. If you'd like to check it out, please email support@kintone.com.
Tara J.
Executive Director in USA
Non-Profit-Organisation Management, 2-10 Mitarbeiter
Verwendete die Software für: Mehr als 2 Jahre
Takes the Stress Out
Kommentare: I have accurate reports, solid information and feel confident in my presentations because of the ability to have reports at my fingertips.
Vorteile:
I love that Kintone allows me to retrieve our data in an easy to understand way. I can pull reports, manipulate them and present the data easily.
Nachteile:
I wish it were a bit more flexible in regards to searching for information.
Antwort von Kintone
vor 2 Jahren
Hello Tara, Thank you for your wonderful review! We're glad to hear you are satisfied with Kintone, and find our product user-friendly. I've included a link below on how to search data in Kintone. Searching Data: https://get.kintone.help/k/en/user/search/search_details.html Please don't hesitate to reach out if you ever have any questions. We're happy to help! Best, Marie Kintone Customer Success
Bobbie sue W.
Mediation Supervisor in USA
Non-Profit-Organisation Management, 11-50 Mitarbeiter
Verwendete die Software für: 6-12 Monate
We love Kintone
Kommentare: We spent a lot of time developing, tying to get our apps all set before we dove in. We just started to use it and it is so much easier than our old systems. Thank you Kintone!
Vorteile:
We were doing our case management remotely with Microsoft office products, which was time consuming and challenging when server issues prevented access. Kintone is great! It is easy to use, so customizable, has great features and they are constantly adding more plug ins and connections. We can connect to outside programs and we can move around fields and create apps for pretty much whatever we need. There is great support in setting up apps and learning the ways to develop Kintone to how you want it. We have requested some complicated connections and feature set ups to make our work easier and our Kintone support team has risen to the challenge. Better yet, the functonality is easy enough for a non-tech person to be able to learn how to build apps, add plug-ins and more. No more waiting for an outside tech person to add a field i need now. I can do it! Also, it was wonderful not to have our contacts pressuring us trying to UP-SELL and add on more costs and services. We are a small non-profit without a big budget for the case management system, and thankfully the Kintone team is trying to help us work with our needs while being sensitive to our cost restraints.
Nachteile:
There are many different outside programs we use that we can connect (yay), but the cost of getting someone to code the connection is a difficult upfront cost to afford. Had to pick and choose what was most important.
James C.
I.T Analyst in USA
Informationstechnologie & -dienste, 11-50 Mitarbeiter
Verwendete die Software für: 1-5 Monate
In Betracht gezogene Alternativen:
New I.T Analyst using Kintone for about 6 months now
Kommentare: I've built a lot of apps for the company I'm with including a Gas Mileage Tracker App where I wrote a script that connected to Google Maps App and gave us the distance in miles and how much that was in dollars. I enjoyed it for the simplicity and how easy it was to get started building an app. Also the fact that the scripts use Javascript instead of some made up language is also good since most developers have been introduced to either Javascript or Java by now.
Vorteile:
I like how easy it is to use and learn and set everything up. One of the advantages I think it has over most of the products in the same line, is how easy it is to set up process management and to assign roles to everyone on the team. For newer companies without anyone that's tech suave, I would definitely recommend Kintone!
Nachteile:
Compared to other Services like Zoho Creator, there really is not much room for customization in the apps and the fact that you have to use another service to generate forms to input into the database is also bad because if you are not a user with Kintone, then the data cannot be accessed.
Antwort von Kintone
vor 3 Jahren
Hi James, Thank you for your feedback! With our open API's, the customization possibilities are endless to transform your apps. I'd be happy to connect you with a Sales Engineer to review any requirements you have in more detail. There are a couple of options to display your data to those not inside Kintone. You can purchase a Guest Account which allows users to access a specific Space in which they were invited to and view the data from there. There is also an add-on called kViewer that allows you to display information inside Kintone with those outside of Kintone via a URL. Best, Larissa Kintone Customer Success
Russell B.
Consultant in USA
Informationsdienst, 2-10 Mitarbeiter
Verwendete die Software für: 6-12 Monate
Great Value and Easy to Use
Kommentare: Great, customer support has been easy to use and the staff is very knowledgable about the product.
Vorteile:
Kintone is easy to customize without coding knowledge and offers almost all of the functionality of products that are 5x as expensive.
Nachteile:
Integrations with other programs need to be refined and the ability to reverse a step in the process management system would be really helpful.
Antwort von Kintone
vor 2 Jahren
Hello Russel, Thank you for your great review. We're glad to hear you enjoy Kintone's flexibility and functionalities! As for the integrations, we have Kintone Developer Program; Help and support on plugins, integrations, technical assistance can be found here. Kintone Developer Program: https://developer.kintone.io/hc/en-us You can set up Process Management so the status can be reversed. I would be happy to connect you with your Customer Success rep to help set this up on your domain! Our team is always glad to help you if you need any further support. Best, Marie Kintone Customer Success