Was ist Retrace by Netreo?
Das Unternehmen hat eine Reihe von APM-Tools entwickelt, mit denen sich feststellen lässt, wie und warum Anwendungen ausfallen. Von der Vorproduktion bis zum Einsatz: Wenn die 1.200 Kunden des Softwareanbieters weniger Zeit mit dem Kampf gegen die Technologie verbringen, haben sie mehr Zeit dazu, sie einzusetzen. Und diese neuen Anwendungen machen die Welt zu einem besseren Ort für alle.
Wer verwendet Retrace by Netreo?
Das Software-Angebot, das den gesamten Lebenszyklus der Entwicklung abdeckt, ist so zugeschnitten, dass es mehrere Rollentypen umfasst. Die meisten Nutzer arbeiten im Entwicklungs- und DevOps-Bereich.
Wo kann Retrace by Netreo bereitgestellt werden?
Cloud, SaaS, webbasiert, Windows (Desktop), Linux (Desktop)
Über den Anbieter
Stackify
2012 gegründet
Chat
Über den Anbieter
Stackify
2012 gegründet
Chat
Retrace by Netreo – Videos und Bilder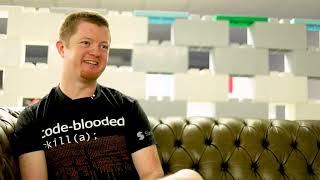 Kosten ähnlicher Produkte wie Retrace by Netreo vergleichen
Retrace by Netreo Funktionen
API
Aktivitäts-Dashboard
Alarmfunktion / Benachrichtigungen
Anwendungsmanagement
Audit Trail
Baseline-Manager
Berichterstattung / Analyse
Bug-/Problemerfassung
Debuggen
Diagnosewerkzeuge
Echtzeitüberwachung
Ereignisprotokolle
Leistungskennzahlen
Ressourcenmanagement
Server-Überwachung
Uptime-Berichterstattung
Ursachenanalyse
Warnungen / Eskalation
Werkzeuge zur Zusammenarbeit
Zugriffskontrollen / Berechtigungen
Alternativen für Retrace by Netreo
Bewertungen über Retrace by Netreo
dishant
crowd sourcing in Indien
Verifizierter Nutzer auf LinkedIn
Computer-Software, 11-50 Mitarbeiter
Verwendete die Software für: 1-5 Monate
Great bug detection and fixing solution!
Kommentare: My overall experience with the Stackify Retrace is quite satisfying. I can easily afford the software for the great features it is offering. I can develop applications more efficiently and effectively. It is easy to use. I will recommend it to all the programmers or app developers out there.
Vorteile:
Stackify Retrace is an excellent application monitoring and bug fixing solution. I love the bug management system of the Retrace. It is also highly effective and efficient in fixing them. It can easily monitor in real-time how the app is working and the exact intervals at which the features of the app didn't work correctly or when the app crashed. It keeps all the logs of the app so that, it will be easier to detect and fix the failures. I found it very useful while developing .net applications. The dashboard is one of the main highlights. You can quickly get all the details like error logs, crash report, etc. in only one place.
Nachteile:
Customer response staff is very supportive and helps you to figure out your issues. But, on an incident, I got a very late response from them. I think it MUST be improved. Moreover, I find the log filtering a little tricky. Many a times, the log parameters which I don't want to see in the report were also there. It makes the analyzing process slow.
Aaron
Software Developer/Build Engineer in
Verifizierter Nutzer auf LinkedIn
Informationstechnologie & -dienste, 501-1.000 Mitarbeiter
Verwendete die Software für: 6-12 Monate
Quelle: GetApp
Easy to get started, outstanding customer support
Kommentare: I am using Stackify to monitor a multi-tier application in AWS, and was amazed at how easy it was to immediately get all of the servers reporting data on the app with no extra configuration. Our development team has been equally pleased with how simple it has been to have the application's logs fed right to Stackify and accessible from a single dashboard for our product support team. On top of that, the communication from the company has been outstanding. Even though our app is small, they have given us all the attention in the world. The team at Stackify has even provided multiple conference calls demoing their solution to different players in our company throughout the development cycle. And not a single bit of communication we received from Stackify during our evaluation was sales-focused - they really wanted to make sure that we knew exactly what we would be getting. After initially evaluating a competitor whose products seemed overly confusing and whose costs would have exceeded our total AWS bill, Stackify was an easy choice.
Vorteile:
Very easy to use - doesn't get in the way of development with a steep learning curve. Awesome, accessible support team always at the ready, which was especially nice when we started using more of the advanced features of AWS. For example, when we were talking about writing scripts to help automate parts of our environment, they sent over some scripts to take care of automatically installing Stackify within the hour, saving me a lot of time and research. As a newbie to AWS and the cloud, this saved hours of work.
Nachteile:
Honestly, we haven't experienced a single drawback is using Stackify as an APM provider.
Antwort von Stackify
vor 7 Jahren
We love to hear this. Thanks for the review! Keep in touch. We love feedback and we're happy to help however we can.
Verwendete die Software für: Nicht angeboten
Some really good, some really bad.
Kommentare: Initial impressions were great, we installed it on our staging and then production web servers. It provided an interesting look into the actual site performance without all the server noise. After some time both environments had sites that exhibited issues with the stackify agent. High page load times, timeouts, and general app instability was seen on some, but not all web apps on the server. These issues seemingly appeared out of no-where so perhaps it was an auto-update but we couldn't spend the time troubleshooting. The only quick solution was remove the stackify software from those servers. The uninstall did not clean up after itself and left header information from stackify on all sites and all files seemed to remain in the installation directory. Tech support supplied incorrect remediation information for the header information issue and it caused the server downtime while the VM snapshot was reverted. Googling turned up the correct way of removing their changes. Overall I'd say the beneficial insights gained into the app performance provided by the service were negated by the downtime and headaches created by the agent. Also we lost quite a bit of trust by the dev team in our efforts to provide them a stable platform for their applications. When ever there is an issue now the first question is, "Is Stackify still on that server?"
ELDHOSE
CEO in Indien
Verifizierter Nutzer auf LinkedIn
Computer-Software, 11-50 Mitarbeiter
Verwendete die Software für: 6-12 Monate
An amazing product for A to Z bug tracking and fixing
Kommentare: Our product management and testing has become more easy with the use of Retrace, kudos team !
Vorteile:
We really loved their centralized logging feature, Stackify helps us more to find bugs on the system and to take proper measures in time. The main interesting feature we noted is that we can run tests and Stackify will revert back with the accurate results, also a proper monitoring on the stack can be done using Retrace. The major advantage is that one can do all the needful activities like code profiling, monitoring and logging on the single system. We dont need to depend on any other third parties for the same.
Nachteile:
The code deployment system has lot of issues as it takes time to integrate onto to their system and the deployment takes lot of time. Rectify this issue and you will have a great tool and platform.
ravi
Associate Software Developer in Indien
Verifizierter Nutzer auf LinkedIn
Computer-Software, 501-1.000 Mitarbeiter
Verwendete die Software für: Mehr als 1 Jahr
Finding failures is easy with Stackify
Kommentare: Stackify gives peace of mind when it becomes extremely hard to find bugs. Just go for logs and you get to exact point where the application stalled. It gives alot information about the application. It is one of many tools that .net developer must have.
Vorteile:
It gives in depth knowledge of what all is happening with our application. .net developer finds it very supportive in daily tasks. After one time setup it quiet easy to use. We debug with the help of log monitoring techniques given by Stackify.
Nachteile:
Filtering logs is not as easy with Stackify. We end up searching through many logs unwantedly sometimes. But it gives Stackify power to find everything which is also good sometimes.