Was ist Law Ruler Software?
Kanzleimanagement, rechtliche Abrechnungssoftware, rechtliches CRM und Annahmesoftware: Verwalte alles von der Annahme bis zur Rechnung/Beilegung.

Beliebte Funktionen: Vorgangsverwaltung | Abrechnungs-/Ausgabenmanagement | Senden von E-Signaturen per SMS | 1-Klick-Empfehlungsversand | Click-to-Call | Drip-Marketing | Drag-and-drop-Formular-Editor mit unbegrenzten nutzerdefinierten Feldern | Einfach zu bedienende Berichte | Anforderung medizinischer Aufzeichnungen | Rechnungsstellung | LawPay-Integration | Wird von großen nationalen Anwaltskanzleien verwendet. Kann von jedem Unternehmen verwendet werden.
Wer verwendet Law Ruler Software?
Law Ruler konzentriert sich auf die Anforderungen großer Anwaltskanzleien für Streitbeilegung, die auf Gruppenklagen, Personenschäden, Zivilprozesse, Arbeits-, Familien- und Insolvenzrecht sowie Strafverteidigung spezialisiert sind.
Wo kann Law Ruler Software bereitgestellt werden?
Cloud, SaaS, webbasiert, Mac (Desktop), Windows (Desktop), Android (mobil), iPhone (mobil), iPad (mobil)
Über den Anbieter
Law Ruler Software
Ansässig in Coral Springs, USA
2012 gegründet
Telefon-Support
Chat
Erhältlich in diesen Ländern
Kanada, Vereinigte Staaten
Über den Anbieter
Law Ruler Software
Ansässig in Coral Springs, USA
2012 gegründet
Telefon-Support
Chat
Erhältlich in diesen Ländern
Kanada, Vereinigte Staaten
Law Ruler Software – Videos und Bilder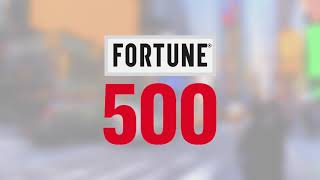 Kosten ähnlicher Produkte wie Law Ruler Software vergleichen
Law Ruler Software Funktionen
Abrechnung & Rechnungsstellung
Aktivitäts-Dashboard
Alarmfunktion / Benachrichtigungen
Anpassbare Berichte
Aufgabenmanagement
Berichterstattung / Analyse
Berichterstattung und Statistik
CRM
Datei-Verwaltung
Dokumentenerstellung
Dokumentenmanagement
Drittanbieter-Integration
E-Mail Marketing
E-Mail-Management
Fall-Aufzeichnungen
Fall-Management
Formularverwaltung
Kalenderverwaltung
Kontakt-Datenbank
Kontaktmanagement
Kostenverfolgung
Kundendatenbank
Kundenmanagement
Lead-Qualifizierung
Leadmanagement
Rechtsfall-Management
Treuhand-Buchhaltung
Workflow-Management
Zeit & Kosten Verfolgung
Zeitverfolgung
Alternativen für Law Ruler Software
Bewertungen über Law Ruler Software
Russell
CTO / Digital Marketing Director in USA
Verifizierter Nutzer auf LinkedIn
Verwendete die Software für: 6-12 Monate
Finally something to fully automate the new client intake process
Vorteile:
Streamlined approach to new intakes, fast client interviews and on the spot contract delivery. Call recording and Complete marketing source tracking. At a glace status on client contracts in process and who the process owner is which equates to full team accountability. Technical support is fast and knowledgeable, we have not had a technical question or issue that has not been immediately answered or resolved.
Nachteile:
User interface is evolving and becoming more fluid and screen friendly. The upcoming version release looks to have refined the user interface, sleeker and better than before.
Antwort von Law Ruler Software
vor 4 Jahren
Thanks so much for the kind words Russell!
Samantha
Supervising Paralegal in USA
Anwaltskanzlei, 11-50 Mitarbeiter
Verwendete die Software für: Mehr als 1 Jahr
In Betracht gezogene Alternativen:
Comprehensive and efficient
Kommentare: The data system is fantastic, easy for the staff to use and easy for me to edit, run reports and overall make sure productivity is where it should be. I love this program and would recommend it to everyone that's interested in making a switch. The team at Law Ruler truly cares that you are happy and comfortable and making the switch was much easier than I had initially thought it would be.
Vorteile:
We love the ease of use of Law Ruler, all the info you need to find is truly at your finger tips. We had been using a Lexus/Nesus system that was out dated and antiquated and we picked up Law Ruler as if we had been using it for years. Everyday the programmers are coming up with new ideas that boost our Client satisfaction and our productivity.
Nachteile:
There is not much I miss from our old Database software but we had an option to set a monitor that would alert every internal user of an issue. If Law Ruler implemented the same it would be most helpful.
Antwort von Law Ruler Software
vor 2 Jahren
Thank you Samantha! We enjoy working with your firm and it is our pleasure to provide your firm with world-class support!
Verwendete die Software für: Nicht angeboten
All Leads and Conversations in one place
Kommentare: We were looking for a reliable Intake Management system that would organize our potential cases and conversations for us. We got a Law Ruler Demo and signed up. It has helped us built a better practice. Our business has become more efficient. Data and files are never lost and we can access them anytime. It has improved our productivity. Highly recommendable!
Anwaltskanzlei, 2-10 Mitarbeiter
Verwendete die Software für: 6-12 Monate
In Betracht gezogene Alternativen:
The Law Ruler Revolution
Kommentare: Revolutionary. That's really all that needs to be said. We are scaling our business and there is no greater engine to do this with than Law Ruler. I have been using Law Ruler since January and everything has been trending upwards. Leads, client satisfaction, communication, revenue, accountability, metrics, transparency have all improved significantly since then. I can't recommend it enough, especially if you are a smaller firm like mine and attempting to outmuscle more established firms: Law Ruler will get you there. The last thing I'll write is that, while the software is easy to implement and grasp, you still need support from the Law Ruler team if you want to really master the software in order to maximize your business. Everyone, particularly Matthew, has been available and supportive from Day One and made time for me and my team very quickly to train and further understand certain aspects of the software.
Vorteile:
The first step of acquiring a new client is a lead and no software has better automated lead capture than Law Ruler. It can integrate with any of your referral sources (i.e. website contact forms, paid leads companies, live chat, etc.) and provides automated contact within seconds. It will offer your firm the ability to capture a new client as quickly and professionally as any other law firm out there. The next revolutionary aspect to Law Ruler is its text integration. EVERY CLIENT RECEIVES A TEXT NUMBER TO COMMUNICATE WITH YOUR FIRM 24/7! This has been a game-changer for our firm, especially in the wake of 2020 where clients will likely prefer not to come into your office. Also, for PI firms, their settlement wizards have made the distribution process easy and transparent. All figures, expenses, medical bills and fees are automatically calculated and clients can actually approve their settlement from their cell phones (or computer). So many other parts of the software that are incredible but I'll lastly that their focus is all about the future and innovation. There have been three or four significant updates since our firm went live in January, 2020. Law Ruler has truly become the engine of my law firm now and for the future.
Nachteile:
Other than a bug and glitch here and there, I've been blown away by the software.
Antwort von Law Ruler Software
letztes Jahr
Thank you, Adam. We appreciate that you shared your Law Ruler experience!
Carlina
Director of Client Experiences in USA
Anwaltskanzlei, 2-10 Mitarbeiter
Verwendete die Software für: 1-5 Monate
In Betracht gezogene Alternativen:
Law Ruler Support Team
Kommentare: 5-Stars! I've been through a massive transition from a CRM to an ERP. It was a miserable experience. With Law Ruler, my experience has been the complete opposite! Having a direct support contact (ours is [SENSITIVE CONTENT HIDDEN]) makes the transition from Clio to Law Ruler a successful one. Plus he is a great teacher and communicator!
Vorteile:
We love how Law Ruler is BOTH an intake and case management software. Everything under one roof! Plus, the interface is very easy to use! Software is one thing, but the support team is another. The Law Ruler Support Team is incredible!
Nachteile:
Automations and the dialer can take some getting use to.
Antwort von Law Ruler Software
vor 2 Jahren
Thanks Carlina! We are glad that you enjoy the service and were able to find something more seamless than Clio/Clio Grow.