Was ist Kennel Booker?
Buchungen für die Hunde- und Katzenhaltung standortunabhängig verwalten: Boarding, Tagestätten, Pflegesalons und Betreuung. Lass deine Kunden online buchen und reduziere dadurch deinen Verwaltungsaufwand. Du kannst das System so einrichten, dass Buchungsbestätigungen per E-Mail und SMS sowie Terminerinnerungen automatisch versendet werden. Du und deine Kunden werden nie wieder einen Termin verpassen oder vergessen. Die Tierhaltungssoftware (Haustiere) sendet automatische Benachrichtigungen, wenn Impfungen von Haustieren fehlen oder aufgefrischt werden müssen.
Wer verwendet Kennel Booker?
Betreiber von Hunde- und Katzenpensionen, die eine ganzheitliche Softwarelösung benötigen, um alle Aspekte ihres Geschäftsbetriebs zu verwalten, einschließlich Kunden- und Haustierakten, Zahlungsinformationen, Belegen und Rechnungen.
Wo kann Kennel Booker bereitgestellt werden?
Cloud, SaaS, webbasiert
Über den Anbieter
Shanree Solutions
Ansässig in Dundrum, Irland
2014 gegründet
Chat
Erhältlich in diesen Ländern
Albanien, Amerikanische Jungferninseln, Andorra, Anguilla, Antigua und Barbuda und 116 weitere
Kennel Booker Kosten
Startpreis:
41,99 $/Monat
Ja, kostenloser Test verfügbar
Keine Gratisversion
Kennel Booker bietet keine Gratisversion, aber eine kostenlose Testversion. Die kostenpflichtige Version von Kennel Booker ist ab 41,99 $/Monat verfügbar.
Preismodelle
Kostenlose Testversion
Über den Anbieter
Shanree Solutions
Ansässig in Dundrum, Irland
2014 gegründet
Chat
Erhältlich in diesen Ländern
Albanien, Amerikanische Jungferninseln, Andorra, Anguilla, Antigua und Barbuda und 116 weitere
Kennel Booker – Videos und Bilder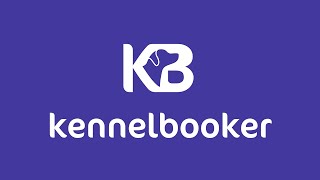 Kennel Booker Funktionen
Berichterstattung / Analyse
Erinnerungen
Haustiergeburtstag-Tracking
Impfstoff-Management
Kalenderverwaltung
Kundenmanagement
Kundenportal
Mitarbeitermanagement
Mobiler Zugriff
Online-Buchung
Reservierungs-Management
SMS-Erinnerungen
SMS-Nachrichtenversand
Terminplanung
Terminverwaltung
Tierdatenbank
Veranstaltungskalender
Zahlungsabwicklung
Alternativen für Kennel Booker
Bewertungen über Kennel Booker
Andy F.
Senior Analyst Programmer in UK
Verifizierter Nutzer auf LinkedIn
Immobilien, 501-1.000 Mitarbeiter
Verwendete die Software für: 1-5 Monate
Easy to use, but very powerful.
Kommentare: It makes running my cattery so much easier. I can't say there's anything that I don't like about KennelBooker. There have been a couple of things where I've thought "This could be better", and I've emailed the rep and he's fixed it the very next day!
Vorteile:
KennelBooker includes everything I've needed to get my Cattery admin running smoothly - customer and pet records, booking schedule, at-a-glance views of which rooms are in use at any one time... On top of that, it has an excellent, yet simple, online booking tool for customers to use. It's mobile friendly too, so I can easily check the schedule and confirm online bookings when I'm out and about. I've been able to start slowly, making use of only the bits I needed, and then started using more and more of the features as I've settled into the business. First I just used it for bookings, then I started logging vaccination details, then uploading scans of vaccination certificates, pet photos, dietary notes, then I turned on the online booking, and now I'm exploring the online payments integration. One of the customer rep is very responsive to feedback and has made a couple of tweaks that I've asked for very quickly.
Verbraucherdienste, 2-10 Mitarbeiter
Verwendete die Software für: Mehr als 1 Jahr
Kennel Booker Review
Kommentare: Great!
Vorteile:
It is easy to use and easy for clients to understand.
Nachteile:
Would like it if a booking reminder could be sent via email - I don't want to establish a text relationship with my clients and that is currently the only option. Since confirmations show my email I don't understand why that isn't an option. I would also like it if there was a way for my clients to see their booking - perhaps by setting up a kennel booker account?
Antwort von Shanree Solutions
vor 4 Jahren
Hi Kristen, Thanks for the review, There is a online booking portal that you can add to your website, once set up your customers can log into their accounts, view and edit their data as well as their pets information. They can also add bookings request, sign digital booking waivers, upload pictures of their pets and upload scans of vaccination documents. You can find all of the settings to set up the booking tool here https://www.kennelbooker.com/kennels/settings_onlinetool.aspx as well as the code you need to add to your website. At the moment reminders are sent via sms, the open rate of emails is around 40% on average (and are much lower for reminder based emails) where as SMS open rates are nearly 100%. Additionally our rate of reported spam is incredibly low, and our email delivery rate is nearly 100%. We will be looking at sending emails for reminders though a different provider in the future as to not affect the delivery rate of mission critical emails! Stephen
Verifizierter Rezensent
Director of Administration in USA
Verifizierter Nutzer auf LinkedIn
Non-Profit-Organisation Management, 51-200 Mitarbeiter
Verwendete die Software für: 6-12 Monate
Good support to change the program for your needs
Vorteile:
Good support group to work with to get the software set up the way you operate your business
Nachteile:
Basic reporting is good, but in depth data hard to get. Not good for accrual based accounting.
Antwort von Shanree Solutions
vor 4 Jahren
Hi - thanks for the review and feedback, We do allow kennels to export their booking data into excel of more in depth analysis. Also we can add custom reports into the software if there is a specific way you wish to view your booking data. We are working on integrations for both Quickbooks and Xero accountancy software packages - which are better suited to handling the complexities of actual based accounting. Thanks Stephen
Tierarzt, 2-10 Mitarbeiter
Verwendete die Software für: Mehr als 1 Jahr
Easy to use all around
Kommentare: Kennel Booker makes doing business easy.
Vorteile:
We were growing faster than I could keep track of all my pet vaccines and client information. Kennel Booker was a perfect solution for us. Now it is easy to keep track of all our pet and client information and Kennel Booker alerts me when vaccines are out of date. One less thing to look up when booking return clients. I can schedule for my specific site, runs, and services, sending tailored confirmation emails for all. The support we got when setting up for our site was wonderful. They were super attentive and helpful, walking us through each question we had, even adding new features that addressed specific things we wanted!
Nachteile:
The only thing I wish I could do on Kennel Booker is to sort my financial/payment information by payment date, rather than just by booking/stay date. Lots of our clients split payments between drop-off and pick-up. When they are in the same month, its not a big deal, but when it crosses two months, my financial data is off.
Gastgewerbe, 2-10 Mitarbeiter
Verwendete die Software für: 1-5 Monate
Purrfect for cat hotels!
Kommentare: We noticed that a cat hotel in Southern California was using KB. After having had many demos from competitors that did not impress me because their solutions offered way too much for what we needed, even as we expand, we selected Kennel Booker. We made the absolute right decision. Despite being voluminous information on virtually everything on KB, I tend to take the lazy route sometimes and inquite via Chat. Stephen is highly responsive, informtive, and gracious never missing a beat. He has accommodated suggestions we've had on improving the customer experience which speaks volumes about Kennel Booker's desire to help its customers succeed.
Vorteile:
Very user-friendly, intuitive system. I really like that KB is designed for maximum efficiency while not compromising efficacy. I also really like that I'm not paying 3x as much to use a program that I'm using only 30% of features / functionality - which is a waste. I am used to working with CRM software that has so many features and functionality that go unused. However, what I like the most is that we receive excellent customer service from Kennel Booker. That really makes all the difference in any industry, particularly for small business owners.
Nachteile:
The only downside for us is that we cannot accept Discover payments for customers here in the US. This may be a Stripe issue not a KB issue as I know KB accepts Discover in other countries and Stripe has that option so it may just be that we are in the US. So far none of our customers have complained so not at all fatal. We just have not been able to figure out the problem.