Was ist FoodCo?
FoodCo is a professional food cost accounting software designed to pinpoint where revenue is being lost, maximize profits, and systematically gain control of your food service operation. With a focus on back office inventory, menu development, forecasting and production management, it's an across-the-board solution to potential profits being lost daily by your business. The software provides broad based integration to suppliers, POS and accounting packages. Contact us today to learn more!
Wer verwendet FoodCo?
Food Service Management Companies that serve the education market as well as retail restaurant operators of Fast food, fine dining, casual dining, catering, and hospitality industry.
FoodCo – Details
Vanco
1981 gegründet
FoodCo – Details
Vanco
1981 gegründet
FoodCo – Videos und Bilder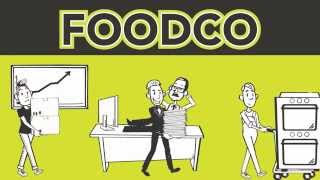 Kosten ähnlicher Produkte wie FoodCo vergleichen
Startpreis
Nicht verfügbar
35,00 $/Monat
Nicht verfügbar
Nicht verfügbar
FoodCo – Bereitstellung und Support
Training
Persönlich
Live Online
Webinare
Dokumentation
Funktionen von FoodCo
API
Abrechnung & Rechnungsstellung
Aktivitäts-Dashboard
Aktivitäts-Verfolgung
Alarmfunktion / Benachrichtigungen
Anpassbare Berichte
Anpassbare Vorlagen
Anwesenheitsmanagement
Arbeitskostenberichte
Auftragsmanagement
Automatisierte Terminplanung
Barcode / Tickets scannen
Berichterstattung und Statistik
Bestandsverfolgung
Bestell-Management
Daten-Import / -Export
Drittanbieter-Integration
Echtzeit-Aktualisierungen
Echtzeit-Benachrichtigungen
Echtzeit-Berichterstattung
Echtzeit-Daten
Einkauf & Empfang
Elektronische Zahlungen
Ernährungsanalyse
Für Kantinen
Für Schulen
Integration in die Buchhaltung
Inventarverwaltung
Kostenanalyse
Kostenlose / Reduzierte Mahlzeiten
Kostenmanagement
Kostennachverfolgung
Kundenspezifisches Branding
Mehrere Standorte
Menü-Planung
Mitarbeitermanagement
Offline-Zugriff
Online-Zahlungen
Prognose
Rabattmanagement
Rezept-Management
Suchen / filtern
Tray-Nachverfolgung
Umsatzentwicklung-Analyse
Verfolgen der Teilnahme
Verkaufsberichte
Verkaufspunkt POS
Zeiterfassung
Zugriffskontrollen / Berechtigungen
für das Gesundheitswesen
Siehe die vollständige Lebensmittelverwaltung Software Liste
Felicia H.
Supervisor/ Manager in USA
Lebensmittelproduktion, 11-50 Mitarbeiter
Verwendete die Software für: Mehr als 1 Jahr
Shake it up in School Nutrition
Kommentare: We love this program because it offers everything we need and so much more. In the past if we lost internet, meal times were a disaster. We lost counts because student would give wrong information. Now we just smile and keep right on going because we can work off line. Awesome! We have seen an increase in our revenue due to our recipes. If we only need 9 lb, we do not round it to 10 lb. We now have the ability to focus on our plate cost and with that feature you can watch everyday and make changes as need. Plate cost is everything to school nutrition. My staff loves the ability that can copy menu cycles from month to month, that save them a lot of time. If you ever need to get in touch with the support team, just call them. Really it is that easy. There is always someone there to help
" really any time you call". I love the ease of coping recipes when I need one just a little bit different it is so easy. This program has so many features to save time, food bids can take up so much time look for the lowest bid, now I just let the program put in my low bid and then I make any changes if we want a product that was not the low bid. My staff and I just love this program. Thank you to all the staff at Food Co.
Vorteile:
Online support and working off line.
Nachteile:
Having to get them to merge our information.
Linda I.
Purchasing and Cost Control Manager in USA
Essen & Trinken, 51-200 Mitarbeiter
Verwendete die Software für: Mehr als 2 Jahre
Foodco and the Art of Food Cost Control
Kommentare: I have been with Foodco for four years and am still learning. I can process my data quickly and if I have a question or issue they are a phone call away. Everyone I have worked with has been friendly, knowledgeable and a pleasure to work with.
Vorteile:
I am not a novice computer operator but far from an expert. This software proved to be fairly easy to learn. It was only of matter of learning the specifics of it and I was processing my data right from the start. I am still exploring depth of what can be accomplished and information gleaned from from this program.
Nachteile:
There were times when their terminology was confusing but was clearly explained when I inquired.
Jason cr W.
Co- Owner in Jamaika
Lebensmittelproduktion, 2-10 Mitarbeiter
Verwendete die Software für: 6-12 Monate
FoodCo a great food cost control software
Kommentare: FoodCo is a great software to use definitely would recommend to any food companies out there. Easy to use and saves time and cost. If you have any problem you can call them and they will assist you right away.
Vorteile:
What I love most about this software at first was that it's easy to use. You don't have to be a pro or anything to learn how to use this software system. Customer service is great, they have a team of personals who can help you with whatever problem you face. Most of all this software manages your cost of products very effectively.
Nachteile:
A lot of features on its software that's not really necessary, that can be eliminated. A training video would be great for persons who would like to access this software.
Carol K.
Bookkeeper in USA
Essen & Trinken, 11-50 Mitarbeiter
Verwendete die Software für: Mehr als 2 Jahre
Accurate and easy to use
Kommentare: Overall Foodco has helped us to maintain a consistent inventory.
Vorteile:
We have been using Foodco for 20+ years now. The program is easy to use and the support staff are quick to help when I have made an error, they have always been able to reverse my mistake so that I could correct it. Great software.
Nachteile:
I don't know if this is a con, but it has a lot of features we don't use.
Gastgewerbe, 501-1.000 Mitarbeiter
Verwendete die Software für: Mehr als 2 Jahre
Built to Last and Save you Lots of $$$$$$
Kommentare: Our organization has used foodco for over 25 years. I wouldn't trade this program out for any other because it can do anything you could possibly want it to relating to the control of costs and menu development. Banquets are readily handled as well as integration to accounting packages and POS. Worth every penny and the support people are great.
Vorteile:
Its ability to handle just about any problem .
Nachteile:
A few more options on standard reporting.