Was ist M-DATS?
Patientenbeförderungsunternehmen und taxibasierte Unternehmen sind der Meinung, dass M-DATS die intuitivste und leistungsfähigste cloudbasierte Dispatching-Lösung ist. Die Software konzentriert sich auf die Integration in Drittanbieter-Tools, um eine umfassende Lösung zu bieten. Durch diese Effizienz erhältst du die "Fahrspur" die du von Anfang bis Ende für deine tägliche Arbeit benötigst. Es werden auch maßgeschneiderte Plug-ins und Integrationen in Lösungen für Makler erstellt, anstatt einfach Importfunktionen für die breite Masse bereitzustellen.
Wer verwendet M-DATS?
Bereitstellung von Lösungen für NEMT-, Taxi-, Paratransit-Unternehmen, die effiziente Dispatching-Lösungen benötigen, die intuitiv und umfassend sind und die Integration in verschiedene Drittanbieter-Tools ermöglichen.
M-DATS – Details
IDAT Solutions
2013 gegründet
M-DATS – Details
IDAT Solutions
2013 gegründet
M-DATS – Videos und Bilder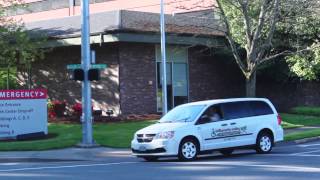 Kosten ähnlicher Produkte wie M-DATS vergleichen
Startpreis
Nicht verfügbar
45,00 $/Monat
300,00 $
49,00 $/Monat
M-DATS – Bereitstellung und Support
Einsatz
Cloud, SaaS, webbasiert
Android (mobil)
iPhone (mobil)
iPad (mobil)
Training
Persönlich
Live Online
Webinare
Dokumentation
Funktionen von M-DATS
API
Abrechnung & Rechnungsstellung
Aktivitäts-Dashboard
Aktivitäts-Verfolgung
Angebote / Schätzungen
Arbeitsauftragsverwaltung
Aufgabenplanung
Auftragsmanagement
Auftragsverfolgung
Automatisierte Terminplanung
Barcode / Tickets scannen
Berichterstattung und Statistik
Buchhaltung
Daten-Import / -Export
Drittanbieter-Integration
Echtzeit-Aktualisierungen
Echtzeit-Benachrichtigungen
Echtzeit-Daten
Echtzeitüberwachung
Elektronische Unterschrift
Fahrtenbuch
GPS
Geografische Karten
Geolokalisierung
Historische Berichte
Integration in QuickBooks
Integration in die Buchhaltung
Kommunikationsmanagement
Kraftstoff-Management
Kundendatenbank
Kundenmanagement
Leistungskennzahlen
Mitarbeitermanagement
Mobile Benachrichtigungen
Mobiler Zugriff
Notfall-Versand
Rechnungsmanagement
Routenmanagement
Routenoptimierung
Routenverlauf
Routing
Sendungsverfolgung
Standortverfolgung
Terminplanung
Transportmanagement
Versand-Management
Versandmanagement
Warnungen / Eskalation
Wartungsplanung
Überwachung
Steve F.
General Manager Operations in USA
Verifizierter Nutzer auf LinkedIn
Verwendete die Software für: Mehr als 2 Jahre
Great product has evolved as needs have changed, great integration.
Kommentare: Have not got any complaints system has been very reliable, support is exceptional as we are based in the same city.
Vorteile:
Has been very easy to get changes done to meet our needs,Integration with other programs such as billing and fleet maintenance.
Casey K.
CEO/ Founder in USA
Verwendete die Software für: Mehr als 2 Jahre
M-dats software been the absolute best in the market place...Gives you the peace of mind & simplicit
Vorteile:
Simplicity & Duplication which saves us time & money. It's set up and customized just the way you would need to use it for your company.
Nachteile:
Some normal updates. I'd like to see the times of pick-up and drop off bigger. It gives a better view to all drivers when using the app. Lastly, I recommend a live person to speak with when calling for important Questions & Help!
Antwort von IDAT Solutions
vor 4 Jahren
Hi Casey, Thank you so much for taking the time to leave your feedback. We're happy to let you know that some updates are coming within the mobile application regarding showing pick-up times. As far as a live person to speak with, we do have staff available to take calls, but being a small company we sometimes have to call someone back since we're on the other line. We decided it was best not to make customers wait on-hold very long and to prompt for a voicemail. We also will call customers if necessary following support ticket emails. Overall, emails been the preferred support channel as most customers get busy handling the day-to-day dispatching of their company. We do hope that as we continue to grow to have more support staff available to handle support related calls. Thank you!
Sean M.
Lead dispatcher in USA
Verwendete die Software für: Mehr als 2 Jahre
Makes dispatching multiple vehicles much easier.
Kommentare: It can take awhile to learn the multiple functions of program, but once learned it's worth the time.
Vorteile:
Moving and changing trips and runs, and creating and importing trips from brokerages made easy and quick.
Jonathan P.
Manger/ Dispatcher in USA
Verwendete die Software für: Mehr als 1 Jahr
Being a dispatcher this tool is very helpful.
Vorteile:
When a brokerage calls and needs an ETA or to report a cancellation, I'm able to respond to them quickly. It saves on time and money and is the most efficient way to run a medical transportation company. Paperless is the way to go!
Nachteile:
When you go to download rides from a certain brokerage's, it doesn't let you just download a few at a time, it makes it so you have to download multiple (10 to 15) at a time. However, the M-Dats system does't let the same ride download twice so it not a that big of a deal.
Antwort von IDAT Solutions
vor 4 Jahren
Hi Jonathan, We really appreciate you taking the time to provide your feedback. Regarding your issue with downloading rides. Our system has you download a minimum number of trips only for the broker you work with because the brokers data limitations requires us to have enough data to ensure the integrity of the information they provide. This is specific to the one plugin you use and not all broker plugins. Please reach out to our support team though as this validation check can actually be disabled within your account settings, if you prefer. Hope that helps!
Michael S.
Sole Member/Owner in USA
Transport/Güterfrachtverkehr/Schienenverkehr, 11-50 Mitarbeiter
Verwendete die Software für: 1-5 Monate
Outstanding!
Vorteile:
We've been in the industry for over ten years. We purchased M-DATS about a month ago. The ease of use and the seamless integration is what we love the most. We searched the market for nearly a year and worked with some other software companies but in the end M-DATS was the only company to deliver what they said they could. Don't be fooled by look-alike companies, although the product may look similar and the price cheaper it DOES NOT COMPARE!! In the short time since we've implemented this program our sales have increased, efficiency has increase, morale has increased, and profits have increased. Complaints have decreased, driver calls have decreased (they have all of the info they need for the ride on their app), and time wasting data entry has decreased. If you haven't at least talked to these folks yet you should really see what they can do for you.
Nachteile:
We haven't found anything yet that has been difficult to overcome. If I had to make an honest critique I would say that they could use some better writing when it comes to their user guide and how to articles. That being said, the system is easy enough to use that manuals were hardly needed and help was always promptly offered whenever we opened a help ticket.