Was ist Sling?
Sling ist eine kostenlose Planungs- und Kommunikationssoftware für Unternehmen mit Schichtarbeitskräften. Sling basiert auf vier Funktionen: Schichten, Aufgaben, Nachrichten und Newsfeed. Es ermöglicht dem Management, alle Aspekte ihrer Arbeit auf einer einzigen Plattform zu organisieren.
Wer verwendet Sling?
Sling ist perfekt für Unternehmen mit Schichtarbeitskräften, die miteinander kommunizieren müssen.
Wo kann Sling bereitgestellt werden?
Cloud, SaaS, webbasiert, Mac (Desktop), Windows (Desktop), Android (mobil), iPhone (mobil), iPad (mobil)
Über den Anbieter
Sling
Ansässig in Brooklyn, USA
2014 gegründet
Chat
Erhältlich in diesen Ländern
Vereinigte Staaten
Über den Anbieter
Sling
Ansässig in Brooklyn, USA
2014 gegründet
Chat
Erhältlich in diesen Ländern
Vereinigte Staaten
Sling – Videos und Bilder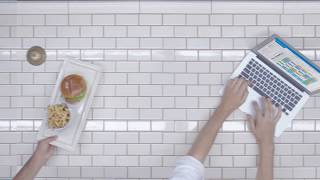 Kosten ähnlicher Produkte wie Sling vergleichen
Sling Funktionen
Alarmfunktion / Benachrichtigungen
Berichterstattung / Analyse
Berichterstattung und Statistik
Drittanbieter-Integration
Einstellungen (Personalbeschaffung)
Erinnerungen
Kalenderverwaltung
Krankheitsausfall-Nachverfolgung
Lohn- und Gehaltslisten-Management
Mitarbeiter-Datenbank
Mitarbeitereinsatzplanung
Mitarbeitermanagement
Mitarbeiterprofile
Mobiler Zugriff
Online-Stechkarte
Online-Zeiterfassung
Schichttausch
Stechkarte
Timesheet Management
Urlaubsverfolgung
Urlaubsverwaltung
Verfügbarkeit-Management
Zeit & Anwesenheit
Zeitverfolgung
Anthony M.
Director of Retail Opertaions in USA
Verifizierter Nutzer auf LinkedIn
Einzelhandel, 11-50 Mitarbeiter
Verwendete die Software für: Kostenlose Testversion
The best scheduling software I've ever used.
Kommentare: This is has been an eye-opening experience. I didn't know such an awesome scheduling solution existed and is perfect for small or large businesses. Everybody with a team should be using Sling.
Vorteile:
It allows for coordination across unlimited business locations and unlimited employees. The ability to offer shifts to employees and allow them to claim or apply for them is incredible. SMS notifications to employees for their shifts, daily email notifications for managers to know who is working where, allowing staff to call out or switch shifts, apply for time off, set availability, and more.
Nachteile:
I don't really have anything negative to say about this software. If I had to find something, it would be that at times, the interface is laid out unusual to our expectations but once you see what it's doing, it makes perfect sense.
Beth H.
Associate Director of Operations in USA
Hausmeisterservice, 11-50 Mitarbeiter
Verwendete die Software für: 6-12 Monate
In Betracht gezogene Alternativen:
A Game Changer for Our Smaller Company
Kommentare: Overall experience with Sling has been great. As I said earlier, its deployment has brought our company into a new age with communication, timeclocks, and scheduling.
Vorteile:
I originally went looking for an easy, free scheduling app. I happened to find Sling and immediately loved the way I could customize positions and make schedule templates. I then saw how Sling offered a timeclock, which our company really needed. We relied on Excel sheets for our employees, so using a timeclock app was like bringing us out of the dark ages. We use the Newsfeed all the time to communicate policy and procedure changes as well. It has changed the way we interface with our employees.
Nachteile:
I would really love to see more customization for things like the timeclocks and working hours. For example, we are an umbrella of companies. We have physical properties that are staffed with managers and assistants (Great Atlantic Management), we have a Home Office staff (Great Atlantic Companies), and we have a maintenance staff (Great Atlantic Contracting). We also have some properties that are unmanned, so we have no computers at that location. So, it would be fantastic if we can choose the mobile timeclock for just certain employees (like our Contracting crew and the unmanned helpers). Our Contracting crew also works 10 hour days, so when they request a vacation day, it needs to be a 10hr block, but I can't tell the system to use 10hrs for this position vs 8hrs for that position unless I choose the "partial day" option, which cuts down on the convenience of the app. It would be GREAT if the "Position" option allowed more features, like enable different timeclocks, enable different working times, etc. Most companies have different departments that require different hours, etc., so being able to customize this would be very helpful.
Stefanie O.
Director of Operations in USA
Krankenhausversorgung & Gesundheitswesen, 11-50 Mitarbeiter
Verwendete die Software für: Mehr als 1 Jahr
A Great Resource & Time Saver
Vorteile:
I love the fact that this software saves me so much time compiling a schedule. I can create recurring shifts when I know that the same team goes to one of our satellite locations.
Nachteile:
I utilize the free version because the company didn't need all of the bells and whistles that came with the paid versions.
Verifizierter Rezensent
CFO in USA
Verifizierter Nutzer auf LinkedIn
Automotive, 11-50 Mitarbeiter
Verwendete die Software für: 1-5 Monate
Quelle: GetApp
In Betracht gezogene Alternativen:
Love and Hate Relationship
Kommentare: We specifically chose this app because it integrated with Gusto, but the integration does not work well and the payroll report integration with gusto, does not work at all. Customer service is super hard to get hold of, they don't know what is going on, and it has been 3 months and the issue is still not fixed. It was difficult transferring everything over to sling and now we are stuck with them until we can switch over to a new company. Very disappointed with the integration and the lack of support. They have no phone number to call, it is only through a chat, that they take long to respond.
Vorteile:
Creating, tracking and duplicating shifts works really well
Nachteile:
Integration with Gusto and customer support.
Rebecca R.
Owner/Operator in USA
Unterhaltung, 11-50 Mitarbeiter
Verwendete die Software für: Mehr als 2 Jahre
Using Sling changed my life
Kommentare: Sling has been absolutely, hands down the best software we have ever adopted. I never feel frustrated with it and it helps save me time and irritations. My employees love it too! Best decision ever!
Vorteile:
I love how easy it is to create a schedule and see what employees are not available, it makes completing the schedule painless and quick. I also love that you can complete it as non-published then once you are ready publish it to your employees. The notification feature telling employees when you schedule them and then again reminding them they are schedule is fantastic; my employees love that feature also. Being able to use the integrated time clock is also a great feature. There are just so many feature and customizations that it would be an asset for any type of business at any size.
Nachteile:
I absolutely love this software. The only thing that would be nice to add is the ability for an employee to put their availability in addition to the current feature of unavailability. Because we have many employees who work "as needed" and "very part time" this would save a lot of time on their part on entering information. We could easily see when these "flex" employees would be available to work without them having to put in an excessive amount of unavailable entries as they do now.