Was ist RequirementsHub?
Get everything you need to successfully gather, evaluate and produce IT, software or services requirements for your company. RequirementsHub eliminates the confusion of endless meetings, notes, documents and emails by centralizing the entire process on an intelligent platform--helping you make the best decision. Stakeholder collaboration and tracking allows participants from any dept to contribute easily. With built-in templates for over 100 categories, RequirementsHub makes IT selections easy.
Wer verwendet RequirementsHub?
RequirementsHub is used by IT departments and IT procurement & sourcing groups in organizations in all industries. It's also used by local & state governments and higher education institutions.
RequirementsHub – Details
SelectHub
2012 gegründet
RequirementsHub – Details
SelectHub
2012 gegründet
RequirementsHub – Videos und Bilder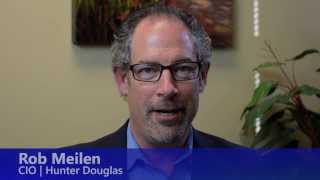 Kosten ähnlicher Produkte wie RequirementsHub vergleichen
Startpreis
50,00 $/Monat
7,00 $/Monat
10,00 $/Monat
5,00 $/Monat
RequirementsHub – Bereitstellung und Support
Kundenbetreuung
E-Mail/Helpdesk
24/7 Live-Support
Chat
Training
Persönlich
Live Online
Webinare
Dokumentation
Funktionen von RequirementsHub
@mentions
API
Agile Methodiken
Aktivitäts-Dashboard
Aktivitäts-Verfolgung
Anforderungsmanagement
Anpassbare Berichte
Anpassbare Felder
Anpassbare Vorlagen
Anwendungsmanagement
Aufgaben-Fortschrittsverfolgung
Aufgabenliste
Aufgabenmanagement
Aufgabenplanung
Berichterstattung / Analyse
Berichterstattung und Statistik
Beurteilung-Management
Budgetierung/Prognosen
Compliance Management
Datei-Verwaltung
Daten-Import / -Export
Datenvisualisierung
Dokumentenmanagement
Dokumentenspeicher
Drag-and-Drop
Drittanbieter-Integration
Echtzeit-Aktualisierungen
Echtzeit-Daten
Fehlerverfolgung
Fortschrittsverfolgung
Kommentare / Notizen
Kommunikationsmanagement
Konfigurierbarer Workflow
Lifecycle-Management
Mehrere Projekte
Priorisierung
Prognosen
Projekt-Nachverfolgung
Projekt-Workflow
Projektplanung
Prüfung der Anforderungen
Rückverfolgbarkeit
Stakeholderdefinierte Attribute
Statusverfolgung
Versionskontrolle
Veränderungsmanagement
Vorlagen-Management
Werkzeuge zur Zusammenarbeit
Workflow-Management
Zugriffskontrollen / Berechtigungen
Michael N.
Business Development Consultant in Kenia
Verwendete die Software für: Nicht angeboten
It's been a week digging through selecthub. The experience? Mind blowing!
Kommentare: My first experience was based on this generic application fetching data as a correspondent analytic tool and being a novice user, all it's ideologies turned out as expected after the well presented demonstrations and acquitting myself with a cool support team, everything falls into place. Then it all gets even better when you put your hands into experimenting with sample projects just to kill the curiosity. It turns out it's as good as ready to go. So, currently I would like to get it to work in a team as we anticipate to exchange data on this e-boardroom like dashboard. Great experience, user friendly dashboard with a wizard step through guide to get things done. Very recommendable tool!
Antwort von SelectHub
vor 6 Jahren
Michael, Thank you very much for the kind review. We are glad to hear that you are seeing great value in our product and definitely enjoying the SelectHub experience. Please continue using SelectHub for all your technology evaluation/selection projects and let us know if we can help in anyway. Thanks for giving us an opportunity to serve you.
Barak S.
Business Solution Architect in USA
Verwendete die Software für: Nicht angeboten
Time saver and excellent service!
Kommentare: We started using SelectHub services a year ago when we were in the process of trying to decide which Contract Management System and Invoice Automation System to choose. In this day and age where so many systems are out there for almost the same purpose and Google searches provides you so many options to choose from, you might find yourself a bit overwhelmed when trying to find the right system or vendor for you. If you are in a growing company like we are, that doesn't have the time or resources to start analyzing each and every system, thinking of all business requirements from scratch and going through the entire process of selecting the right vendor for your needs, SelectHub can be a huge help for you. With an easy to use portal that helps you to walk through the vendor selection process, from requirements gathering, finding the appropriate vendors for the requirements, rating each vendor based on these requirements, communicating with the selected vendors for more specific questions, quotes and demos, and eventually finding the perfect vendor for your company, that's what makes SelectHub a very useful service and a HUGE time saver for you and your company. This year we are continuing using SelectHub for choosing other systems for different needs and we will continue doing so in the future.
Antwort von SelectHub
vor 7 Jahren
Thank you for your review Barak. It's much appreciated! PFB-Energy is using the complete SelectHub "technology selection management" platform, which includes RequirementsHub. RequirementsHub can be used separately for requirements gathering and prioritization, or extended to include vendor evaluation, sourcing, and RFP events.
Varun V.
Head of Demand Gen in USA
Computer-Software, 51-200 Mitarbeiter
Verwendete die Software für: Mehr als 1 Jahr
Great for benchmarking
Vorteile:
Support, intuitive UI/UX, comprehensive approach to major purchases
Nachteile:
Difficult to drive adoption and consolidate findings
Richard L.
Business Analyst in USA
Verwendete die Software für: Nicht angeboten
SelectHub Requirements Hub Review
Kommentare: Too limited in requirements attributes
Not streamlined enough in process steps to work with requirements externally and import in an effective manner to support our RFP processes
Antwort von SelectHub
vor 7 Jahren
Thank you for your review, Rick. The SelectHub platform DOES allow you to export and import requirements and also create requirements template libraries to help expedite RFx creation. Our Service Delivery team is already in contact with you to schedule additional training and guide you through these processes.
Janice F.
IT Business Analyst in USA
Verwendete die Software für: Nicht angeboten
Great tool that engages stakeholders.
Kommentare: I was looking for a requirements' tool that would help me with requirements tracking. This is very user friendly. I see just a simple explanation to the stakeholders is all that is necessary. I even like the spell check. I also appreciate that the stakeholder is given an invitation to join.
I am concerned that I have difficultly using this app while in Internet Explorer. IE often shut down when I would toggle to a different tab. When I use the app in FoxFire, I have no problem at all.
Antwort von SelectHub
vor 6 Jahren
Janice Thank you very much for your kind review. We are glad your team likes RequirementsHub[SelectHub] and finds it very intuitive. The Product Platform is compatible on all Browsers and works best on Safari, Chrome, Firefox and Internet Explorer 9.0 and higher. Our support team has already reached out and will be working with you to ensure you can use the product without any issues and continue to enjoy your RequirementsHub experience.