Was ist Current RMS?
Current RMS unterstützt jeden Schritt deines Workflows und ist äußerst nützlich für Unternehmen, die audio-visuelle, Produktions- und Veranstaltungsausrüstung vermieten.
– Protokollierung wichtiger Kundeninformationen aus allgemeinen Anfragen.
– Erstellung ansprechender Angebote und Aufträge unterwegs.
– Versendung von Angeboten und Mietverträgen für elektronische Signaturen online.
– Überprüfung der Bestandverfügbarkeit in Echtzeit.
– Zuweisung von Aufträgen zu speziellen Aufgaben und Transport.
– Erstellung von Teilrechnungen bei der Annahme von Anzahlungen.
– Scannen deine Lagerprozesse.
Wer verwendet Current RMS?
Konzipiert für die Bereiche AV, Beleuchtung, Produktion, Veranstaltungen und Partys. Vermietungsunternehmen in diesen Sektoren, die nach einem erschwinglichen, skalierbaren und nutzerfreundlichen Produkt suchen, um alle Mietprozesse zu verwalten.
Wo kann Current RMS bereitgestellt werden?
Cloud, SaaS, webbasiert, Mac (Desktop), Windows (Desktop), Android (mobil), iPhone (mobil), iPad (mobil)
Über den Anbieter
Current RMS
Ansässig in Nottingham, UK
2014 gegründet
Telefon-Support
Chat
Sprachen
Deutsch, Englisch, Französisch, Spanisch
Über den Anbieter
Current RMS
Ansässig in Nottingham, UK
2014 gegründet
Telefon-Support
Chat
Sprachen
Deutsch, Englisch, Französisch, Spanisch
Current RMS – Videos und Bilder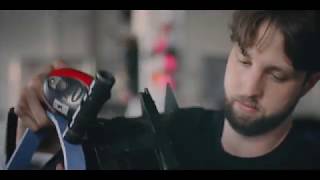 Kosten ähnlicher Produkte wie Current RMS vergleichen
Current RMS Funktionen
Abrechnung & Rechnungsstellung
Aktivitäts-Dashboard
Angebote / Schätzungen
Auftragsmanagement
Barcode / RFID
Berichterstattung / Analyse
CRM
Daten-Import / -Export
Digitale Unterschrift
Dokumentenmanagement
Drittanbieter-Integration
Elektronische Zahlungen
Inspektions-Management
Instandhaltungsmanagement
Inventarverwaltung
Kundendatenbank
Kundenmanagement
Mehrere Standorte
Raten-Management
Reservierung-Management
Terminplanung
Verfolgen von Vermögensanlagen
Verfügbarkeit-Management
Vermietungs-Management
Vertrags-/Lizenz-Management
Alternativen für Current RMS
Bewertungen über Current RMS
Ellis
Director in Neuseeland
Verifizierter Nutzer auf LinkedIn
Unterhaltung, 2-10 Mitarbeiter
Verwendete die Software für: Mehr als 2 Jahre
In Betracht gezogene Alternativen:
Great potential
Kommentare: A really good solution with an excellent price compared to many software options. Very easy to use and simple to expand and contract as needed. No huge investments required. A few areas to keep improving. Hopefully the changes can keep up.
Vorteile:
The software is easy to use and full of features. Really well suited to straightforward rentals and a small to medium business. Cloud based makes it excellent from a hardware requirements and access point of view.
Nachteile:
There are areas that need more flexibility especially once you want to move away from the basic to anything more complex. It can be difficult to make it work to your own business rather than as per the original.
Brad
Managing Director in Australien
, 2-10 Mitarbeiter
Verwendete die Software für: Mehr als 2 Jahre
Current is the extra person we can actually afford...
Kommentare: Current has totally revolutionised our business and been with us right from starting as a one man business all the way to where we are now. I always get asked, is this software just for big businesses OR is this business just for small businesses. Truth is Current RMS is both, and everything in between. I strongly believe that Current has enabled us to grow from a small business to a larger business because Current has taken the place of the extra office employee we could never afford. Whether it's on the road, at the gig, in the warehouse or in the office. Current always has everything organised and looks absolutely beautiful both from our end, and more importantly from the customer's end. Current's customer service has been second to none. The Current team even sent us a Christmas present last year - that's how you can know that you're dealing with REAL people on the other end.
Vorteile:
This software is absolutely sensational. It looks good, it operates even better, it's cloud based, integrates straight with our accounting package, AND the creators are forever after your feedback to improve the package. Unlike most provider's they actually listen to what the consumer wants and then they deliver it. Never have I found a software package that makes me actually enjoy managing a business, until now.
Nachteile:
Every time I find a con, shortly after Current RMS brings out an update that fixes the con. So I'm going to leave this box blank, because If I fill it, chances are by next week it will be irrelevant!
Antwort von Current RMS
vor 6 Jahren
Hi Brad, We love having you and the whole team at PCC Productions on board. Thanks so much for taking the time to review Current RMS. Take care
James
Director in Neuseeland
Eventservice, 2-10 Mitarbeiter
Verwendete die Software für: 6-12 Monate
Slow interface and drawn out procedures for simple tasks - 8 months in, looking for alternative
Kommentare: I can't believe the other people posting here are talking about the same product.
The interface and everything about the operation of the software is slow.
Imagine you take three phones from potential new customers who want relatively simple quotes for a 3-5 items and a technician.
Think they're getting them quickly?
No way.
You can't fill in a quote form with new details adding to client contact, organisation and venue lists.
No you're going to spend hours on these quotes navigating around the site adding all three to the separate lists, then link them.
It's so slow, and this is how every part of the system works, everything is separate and you constantly have to move around the clunky interface to do everything before you can do your initial task.
Saving commonly used requests as templates, nah not really, you can hack your own ways to do it by 'cloning' old 'opportunities' but when yu get busy it's real easy to miss out changing some details to the venue remains the old venue or some other mistake.
If I wasn't the co-owner I'd have been fired long ago as if people show up to pick up gear it's so clunking booking it out I mostly don't get around to it, and remember to allocate, prepare and bookout and check it in again, no you can't skip steps, why would anyone do that?
The developers seem more interested in forcing you to use every new tool they create, it honestly seems like they measure usage of components and issue bonuses accordingly. It really seems badly designed on purpose.
Maybe if you move from using a whiteboard based rental system this could seem revolutionary but it's just not.
Yes venting, yes hate it, yes looking around for other options, any feedback other than gushing praise for Current is appreciated.
Cheers
James
Vorteile:
Better than a whiteboard. Maybe.
Nachteile:
I hate that lists can only have a handful of entries (like 5) because for each entry Current like to have big icons that take up space that could be used to add two more entries. Want to search current quotes, think 5 per page and clicking very slowly through each page.
Antwort von Current RMS
vor 6 Jahren
Hi James, Sorry to hear how frustrated you are with Current RMS right now, we have contacted you personally to go through your feedback. Many of the points you have raised regarding functionality are achievable and we would love the opportunity to show you this. All training is part of the package. Look forward to speaking to you soon. Current RMS
Mark
Managing Director in UK
Eventservice, 2-10 Mitarbeiter
Verwendete die Software für: Mehr als 2 Jahre
Ever evolving software solution.
Kommentare: Current is a great product that has been working really well for us. Since we started with Current over 2 years ago we have seen it evolve. As a result of this when a new feature is released it needs to be managed within your organisation as some will use it in a different way than you might. Any process you may have developed before any new feature release that carries out the same function may need to have its migration managed. It is a moving feast and as such needs to be managed for this reason only I give it 4 for ease of use.
Vorteile:
Cloud based and evolving. Excellent Support.
Nachteile:
Because it evolves your processes need to as well. Sometimes there is just not the time to do this and it can lead to different work practices within the organisation.
Antwort von Current RMS
vor 5 Jahren
Hi Mark, Thanks for your review and advice - we love the title, Current is indeed ever evolving. A lot has been added into Current since launch back in September 2014, which is close to when you came onboard. However all new features added into Current are carefully considered so that they don't disrupt existing processes if companies are not ready to take advantage of new updates. As we appreciate every business experiences different demands. I hope we were able to provide you with some useful guidance on the telephone today regarding further streamlining processes across the team, ensuring everyone is working in the same manner. Using Recent Actions and Recent Documents within Current is really beneficial as you can check to ensure everyone is working in the same way. Also, please remember all support and training is part of the package so if you decide to change a process or need to provide training on new features, we're here to help with that. Many thanks
Eventservice, 2-10 Mitarbeiter
Verwendete die Software für: 6-12 Monate
After months of researching and trailing different products RMS ticks EVERY BOX!
Kommentare: Better customer service, Staff time savings, More efficient use of staff time,
Vorteile:
I love the ease of use of Current RMS, I was worried that cloud based software and rural Yorkshire internet just wouldn't mix but the responsiveness is as if the software is hosted on the machine I'm using. Every time a new update is released it ticks boxes that I didn't even have. The discussions feature is great, I'd happily pay £35/month for a email client that shows when recipients have read my emails and that is included with RMS!
Nachteile:
I'd love to have an iOS app, I appreciate that the mobile version of the standard web GUI is available but it is a bit clunky on iOS (even on a plus sized phone). The wish list is great but now it is to over 500 wishes it is getting a little out of hand, many repeat requests (each with maybe 20 votes but potentially 100 across the 5 requests?) Perhaps the wishlist should send out an email every week/month of 'new ideas' which may prompt users with spare votes to vote on an idea that they didn't even think was missing?
Antwort von Current RMS
vor 5 Jahren
Hi Will, Thanks for the fantastic review, delighted to hear the system is ticking all the right boxes for you. I'm pleased to let you know that a native app for Current RMS is on the Wishlist as we appreciate areas of the system may not be as easy to view on a mobile device, even if this is fully responsive. In regards to the amount of requests on the Wishlist, we frequently try to clean this up in the way of merging the same/similar ideas together but it's been very active recently so taking the time to do this again is high up on our list and hope to get round to this very soon. We really like the proactive idea of sending out a monthly email informing users of recent ideas added to the Wishlist. We're going to have a chat about how we can introduce this to our processes next week - great idea! Thanks again for your time reviewing Current, speak soon.