Was ist Promena e-Sourcing?
Promena bietet e-Sourcing, e-Auktion, E-Procurement und SRM-Lösungen mit dem Ziel, den Kunden einen hohen Wirkungsgrad, eine wirksame Kontrolle der Zeit, Arbeit- und Kosteneinsparungen bei ihren Einkaufsaktivitäten zu bieten. Dank Promena, kannst Du die effizienteste Verbesserung der Kosten, Produktivität, Transparenz und Risikomanagement-Parameter innerhalb Deiner Supply Chain liefern. Kontaktiere uns und tragen Deine Einkaufsaktivitäten in die Cloud durch unsere Web-basierte E-Sourcing-Plattform.
Wer verwendet Promena e-Sourcing?
Corporate Unternehmen
Wo kann Promena e-Sourcing bereitgestellt werden?
Cloud, SaaS, webbasiert
Über den Anbieter
Promena e-Sourcing Solutions
Ansässig in Istanbul, Türkei
2001 gegründet
Telefon-Support
Chat
Promena e-Sourcing Kosten
Startpreis:
Nicht vom Anbieter bereitgestellt
Ja, kostenloser Test verfügbar
Ja, Gratisversion verfügbar
Promena e-Sourcing bietet eine Gratisversion und eine kostenlose Testversion.
Über den Anbieter
Promena e-Sourcing Solutions
Ansässig in Istanbul, Türkei
2001 gegründet
Telefon-Support
Chat
Promena e-Sourcing – Videos und Bilder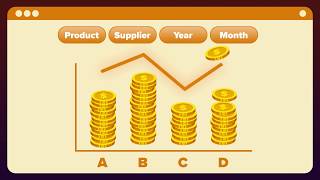 Promena e-Sourcing Funktionen
Anlagegegenstand-Management
Auktions-Management
Ausgabenanalyse
Ausgabenmanagement
Bedarfsmanagement
Beschaffungsmanagement
Bestell-Management
Brief-Gebote
Budgetierung/Prognosen
Einkaufsberichte
Einstellungen (Personalbeschaffung)
Gebot-Management
Katalogisierung / Kategorisierung
Leistungskennzahlen
Lieferanten-Management
Lieferantenqualifizierung
Lieferantenstammdaten-Verwaltung
Mitgliedschaft-Management
Online-Gebote
Online-Versteigerung
Rfx-Management
Risikobewertung
Self-Service Portal
Website-Management
Werkzeuge zur Zusammenarbeit
Workflow-Management
Zugriffskontrollen / Berechtigungen
Alternativen für Promena e-Sourcing
Bewertungen über Promena e-Sourcing
Robert W.
Production Assistant in Kenia
Verifizierter Nutzer auf LinkedIn
Verwendete die Software für: Mehr als 1 Jahr
Best software for all the e-sourcing needs and solutions
Kommentare: We are able to buy our assets and desired products more easily and at the same time dispose the unfit ones much easier
Vorteile:
There is free demo of the software that expounds more on the features of the product It is available in various language options that fit to all the users
Nachteile:
With all the features being conducted online, in areas that have slow internet connection using the software can be a problem
Sakir A.
Procurement Manager in Türkei
Öl & Energie, 1.001-5.000 Mitarbeiter
Verwendete die Software für: Mehr als 2 Jahre
A long term collaboration
Kommentare: We at Aygaz have been managing our purchasing activities electronically for 15 years.
All steps, from purchase request to opening an order, from the invoice receipt to the stock follow-up, each and every step is carried out using the 3rd version of the procurement system.
We have been working with Promena since 2004. At a time when all systems are becoming more and more electronically operated, Promena has undertaken the very important mission to provide a serious, fair, trustworthy and transparent procurement system. This was a particularly critical undertaking to ensure that price structures were maintained in an ethical working environment under and impartial organization as much as possible.
The system has changed over time and has been able to add important purchasing modules such as the Purchase Specification Information Infrastructure (RFI) and the Bid Collection (RFQ) modules while keeping up to date with its own dynamics.
I can safely say that other corporations like ours who had to put all of these steps into practice have had an equally enjoyable experience managing supplier relationships through a single portal. For this reason, we have continued our relatively intense working relationship with Promena team for the past 2 years. We are excited to bring our solution partnership into 2017 with the development of the voluntary pilot of its supplier portal infrastructure.
We offer our sincerest gratitude for the discipline, sincerity and self-sacrifices we have seen from our friends at Promena, who have supported and cared to the utmost degree about all of our work together.
Özen Ş.
Contracts Manager in Türkei
Öl & Energie, 1.001-5.000 Mitarbeiter
Verwendete die Software für: Mehr als 2 Jahre
More Than A Tool
Kommentare: In Tüpraş, as the biggest industrial enterprise in Turkey, we make thousands of tenders per year. As might be expected, commercial negotiations are the most critical and time-consuming part of those tenders. During our tight schedule, Promena enables us to focus on issues other than bargaining.
Additionally, I would like to emphasize that Promena is not just a tool for us, for many cases Promena is the most important move of us on the chessboard. We can create competition in any cases regardless of the number and price level of bidders. Especially in case of multiple competitive offers, Promena allows transparent and efficient tender management process. With their strong and competent operation team, Promena delivers a seamless and reliable solution process.
Vorteile:
User friendly interfaces and strong customer support
Nachteile:
There is no significant are for improvement to mention
Caglar B.
Purchasing Manager in Türkei
Metallabbau, 501-1.000 Mitarbeiter
Verwendete die Software für: Mehr als 2 Jahre
Thanks to the cooperation we established with Promena
Kommentare: Thanks to the cooperation we established with Promena 4 years ago in 2012, we have been able to manage our procurement processes more transparently and efficiently. We use a wide range of electronic platforms, from service transport services to line purchasing roll outs. With Promena, we are able to save a lot of time by combining our Brazilian, American, German, Indian, Russian, South Korean and Chinese suppliers portfolios at the same time. The ease with which we can trace and produce reports on the system are other factors that have led to us successfully managing our business. We thank the Promena team for the dedication, support, contributions and cooperation that they have shown us.
Antwort von Promena e-Sourcing Solutions
vor 6 Jahren
Dear Mr.Basoglu, thank you very much for your comment.
Orhan C.
Procurement Manager in
Metallabbau, 201-500 Mitarbeiter
Verwendete die Software für: 1-5 Monate
Quelle: SoftwareAdvice
Reliable, fast and efficient procurement management
Kommentare: The ability to manage and process the digital transformations of the modern era becomes more important each and every day. In addition to the time and cost savings that Promena has provided us by providing procurement processes using information technology, they also provide reliable, fast and efficient procurement management through demand-oriented solutions from start to finish to fulfill all our needs. Promena team has been with us from the beginning to the end of the process and has played an important role in how we have managed all of our processes. With the e-procurement module provided by Promena, we have gained significant advantages in terms of cost, along with increasing competition with suppliers by providing a direct and supportive line to increase the profitability of our company. By providing a process that allows quick and easy access to its reports, the portal offers and easy-to-use application that gives the opportunity to understand each phase of the processes you are in, what sort of solutions might be available, a data analysis of the results of your actions, how your desire results might be accomplished and data and analysis of ever step you have taken. Just as important as the time and cost savings you gain when you use Promena procurement processes is the fairness and transparency provided in relationships with suppliers. Promena allows for the establishment of healthy and sustainable supplier relationships by creating an environment of trust, and I believe its new RFQ application module will be similarly influential and useful.