Was ist Pulseway?
Überwache, verwalte und steuere deine IT-Systeme und Anwendungen in Echtzeit unter Verwendung eines beliebigen Smartphone, Tablet oder Desktop. Pulseway hat für die Systemverwaltung getan, was Smartphones für E-Mails getan haben - du erhältst eine Benachrichtigung, siehst ein Problem und klärst es in Sekunden. Die Überwachung ist kein Drama mehr - man muss nur überwachen und sofort auf Server-Probleme reagieren, sobald sie entstehen. Es ist, als hättest du ein Netzwerkbetriebszentrum in der Tasche.
Wer verwendet Pulseway?
IT-Abteilungen, IT-Berater, Systemadministratoren, Managed Services Provider (MSP).
Wo kann Pulseway bereitgestellt werden?
Cloud, SaaS, webbasiert, Mac (Desktop), Windows (Desktop), Linux (Desktop), Windows (On-Premise), Linux (On-Premise), Android (mobil), iPhone (mobil), iPad (mobil)
Über den Anbieter
MMSOFT Design
2011 gegründet
Telefon-Support
24/7 Live-Support
Chat
Sprachen
Deutsch, Englisch
Pulseway Kosten
Startpreis:
20,00 $/Monat
Ja, kostenloser Test verfügbar
Ja, Gratisversion verfügbar
Pulseway bietet eine Gratisversion und eine kostenlose Testversion. Die kostenpflichtige Version von Pulseway ist ab 20,00 $/Monat verfügbar.
Preismodelle
Kostenlose Testversion
Über den Anbieter
MMSOFT Design
2011 gegründet
Telefon-Support
24/7 Live-Support
Chat
Sprachen
Deutsch, Englisch
Pulseway – Videos und Bilder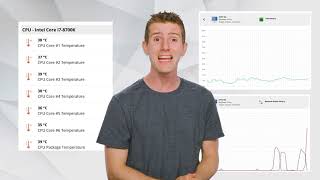 Pulseway Funktionen
Aktivitäts-Dashboard
Alarmfunktion / Benachrichtigungen
Anwendungsmanagement
Aufgabenmanagement
Automatische Patch-Implementierung
Automatische Scans
Backup und Recovery
Baseline-Manager
Berichterstattung / Analyse
Berichterstattung und Statistik
Bildschirm teilen
CPU-Überwachung
Compliance Management
Compliance-Verfolgung
Dashboard
Dateitransfer
Daten-Import / -Export
Datenspeicher-Management
Datenvisualisierung
Diagnosewerkzeuge
Drag-and-Drop
Drittanbieter-Integration
Echtzeit-Benachrichtigungen
Echtzeit-Berichterstattung
Echtzeit-Chat
Echtzeit-Warnungen
Echtzeitüberwachung
Einsatz-Management
Endpoint Management
Endpoint Protection
Ereignisprotokolle
Filesharing
Für MSPs
Hilfe Desk-Management
IP-Adressen-Überwachung
IT-Asset-Management
IT-Betriebsmittelverwaltung
IT-Reporting
Individuelle Anpassung
Internet-Benutzungsüberwachung
Kapazitätsmanagement
Konfigurationsmanagement
Korrektur-Management
Kundendienst-Historie
Leistungskennzahlen
Management des kompletten Netzwerks
Mehrere Authentifizierungsmethoden
Mobiler Zugriff
Mobiles Gerätemanagement
Multi-Channel-Kommunikation
Netzwerkanalyse
Netzwerksicherheit
Netzwerküberwachung
Problemmanagement
Prozess-/Workflow-Automatisierung
Remote-Monitoring und -Management
Remote-Zugriff/-Kontrolle
Remotezugriff und -monitoring
Ressourcenmanagement
Richtlinien Managemen-
Richtlinienerstellung
Sanierungsmanagement
Schwachstellen-Scannen
Schwellenwert-Warnungen
Self-Service Portal
Server-Überwachung
Service Level Agreement (SLA) Management
Simple Network Management Protocol (SNMP)
Störfallmanagement
Supportticket-Management
Terminplanung
Ticket-Management
Unbeaufsichtigter Zugang
Uptime-Berichterstattung
Verfügbar
Vertrags-/Lizenz-Management
Warnungen / Eskalation
Wartungsplanung
Werkzeuge zur Zusammenarbeit
Wirtschaftsprüfung-Management
Wissensmanagement
Workflow-Management
Zugriff auf mehrere Monitore
Zugriffskontrollen / Berechtigungen
Überprüfung von Vorfällen
Alternativen für Pulseway
Bewertungen über Pulseway
Corey J.
IT Administrator in USA
Verifizierter Nutzer auf LinkedIn
Möbel, 201-500 Mitarbeiter
Verwendete die Software für: 6-12 Monate
Low Cost RMM with Great Value
Kommentare: We transitioned from Labtech automate to pulseway and it's been remarkably simple to switch. The cost savings and what I find to be superior scripting automation has made pulseway my favorite RMM to date.
Vorteile:
Cost Ability to Deploy from local servers Remote Powershell/Command Prompt is a life saver The scheduled execution of Powershell/Batch Scripts Easily control windows updates
Nachteile:
No remote access for Mac OS The biggest con is that functions are split between the web interface, the Pulseway Remote Desktop app, and the Pulseway dashboard app, for example, you can only chat a user from the web interface and not directly from the remote desktop application, or you can only configure the customers pulseway monitor configuration from the Dashboard application.
In Betracht gezogene Alternativen: Rescue
Gründe für den Wechsel zu Pulseway: The tools the software offered combined with the low price point compared to our previous solution.
Computer- & Netzwerksicherheit, 2-10 Mitarbeiter
Verwendete die Software für: Mehr als 1 Jahr
Premium RMM at Great Cost
Kommentare: Pulseway is a great RMM tool, and with the introduction of third party patch management I think they have the opportunity to become one of the best platforms on the market in features, ease of use and cost. Support requests were generally answered quickly, the setup and deployment was easy and the use of the platform was easy to learn. This is a great platform.
Vorteile:
This RMM platform is incredibly easy to use and setup. Offering silent install of the agent, the ability to lock out the agent from users making changes and from our experience it used little system resources. The RMM comes with it's own integrated remote access tool which allows for seamless remote connection to client endpoints, as well as integrated remote command line tools and remote Powershell right in the dashboard, making it easy to perform tasks without interrupting users. Built in scripting with multiple predefined scripts was a plus, but the ability to custom create and deploy scripts to the dashboard was a huge benefit, especially when remote installing third party software and tools. The dashboard design is modern, the support agent can be branded to your company, and users can request support right from the quicklaunch icon. Additionally, the remote chat feature allows for communicating with a logged in user without having to remote connect to the endpoint, making it easy to give a user a heads up if you need to connect or reboot their machine. Overall the Pulseway RMM product is worth taking a look at for any MSP interested in getting premium features as half (or less) of the cost of the other guys, without compromising on ease of use or support.
Nachteile:
Third party patch management is just now being rolled out for Pulseway, a feature that many other RMM platforms we reviewed already had in place. We had to use a third party patch management platform to manage non-Microsoft patches. The antivirus integration (for Webroot) doesn't allow management from the dashboard - if you want to add sites or configure policies you have to connect to the Webroot dashboard directly. You can deploy the AV solution from the Pulseway dashboard, but you would have to have already setup the profile for the deployment in Webroot. Pulseway requires a minimum 25 seats - so if you are a small MSP or just starting out, you may end up paying for unused seats - however, the price per seat for workstations is one of the lowest I have seen in the industry, so you'd likely still save money over the other platforms.
In Betracht gezogene Alternativen: RMM, ManageEngine Desktop Central MSP und NinjaOne
Gründe für den Wechsel zu Pulseway: Cost, ease of use, included tools and available integrations.
Rex S.
Business Owner in USA
Verifizierter Nutzer auf LinkedIn
Computer- & Netzwerksicherheit, 2-10 Mitarbeiter
Verwendete die Software für: Mehr als 1 Jahr
A Low Cost Option with Everything!
Kommentare: For the price, you have workarounds. It does havea learning curve, and will take you time to get used to the way Pulseway does things. Sometimes its seems wacky the way things work. They offer decent support and most questions get resolved. Good think is they are always fixing issues, and updating the features. Saving money with Pulseway was our draw to it. Very happy with the way it offers many of the features in solutions costing 5 times the price. No commitment, no contract pricing let us play with it and decide without worry. Enjoy the professional layout.
Vorteile:
It does take time to learn. It has many features, many modules and lots to offer. The price is the draw to Pulseway, as it is much cheaper than the leader in the RMM and MSP industry. They offer full managed support for servers, which if your an MSP, you will see the value there. The cost per server is low enough to make it profitable and give you access to network and server engineers at a low cost. The sales and marketing feature has lots of potential. The dashboard feature for systems is one the best.
Nachteile:
Workflow and process flow is confusing. Needs a better one dashboard solution for everything and not having to jump to differnet modules. The integrated help desk, has issues and needs better integration with the RMM. Overall it needs a better workflow process.
Informationstechnologie & -dienste, 2-10 Mitarbeiter
Verwendete die Software für: Mehr als 2 Jahre
Product is solid, support can be hit-and-miss
Kommentare: Used the product for years on the Pro version, until I was forced into a non-optional upgrade to the Teams plan. The forced transition process could not have been more poorly planned on the part of Pulseway, and burned me bad enough that I migrated all of my endpoints to a different product. If you start out on the Teams plan perhaps you'll have a better result, just pray that they don't decide to forcibly change you to something new or different a few years down the line.
Vorteile:
Custom scripts, cross-platform compatibility, custom alerts
Nachteile:
Core Pulseway software is excellent and reliable. Some of the peripheral things are less than stellar. The AV integration feels just a bit janky (Kaspersky in particular), and difficult to deploy custom whitelists and exclusions that work.
In Betracht gezogene Alternativen: TeamViewer
Gründe für den Wechsel zu Pulseway: I initially chose Pulseway over the competition due to the attractive price point and features. I left Pulseway due to abysmal customer service, and forced upgrades on my account.
Dominic R.
President in USA
Informationstechnologie & -dienste, 2-10 Mitarbeiter
Verwendete die Software für: Mehr als 1 Jahr
Customizeable and Easy
Kommentare: All tickets or issues i had with the software were fixed in a timely manner. Pulseway has also been adding features at a steady rate.
Vorteile:
The interface is very intuitive and customizable. It was also very easy to setup, not like other RMMs.
Nachteile:
I used to not like that the PSA would not talk to the RMM. However slowly that has been integrated.
In Betracht gezogene Alternativen: NinjaOne
Warum Pulseway gewählt wurde: LMI was getting too expensive for what it was.
Zuvor genutzte Software: Central
Gründe für den Wechsel zu Pulseway: customer service was more responsive and price point was great.