Das könnte dich auch interessieren:
Wer verwendet eZee Burrp!?
eZee BurrP! wird von allen Arten von Restaurants verwendet, ob Bars, Fine Dining, Fast-Food-Ketten, Cafés, Casual Dining oder Lounges.
Was ist eZee Burrp!?
eZee BurrP! – Eine vollständig integrierte, intuitive POS-Software für Restaurants. Eignet sich für Restaurants, Bars, Nachtclubs, Schnellrestaurants, Lieferservices und andere Betriebe. Der einfache Ansatz, die einfache Bedienung und die solide Zuverlässigkeit machen eZee BurrP! zu einem großartigen System für deine POS-Anforderungen. Ganz gleich, ob es sich bei deinem Restaurant um ein einzelnes Restaurant oder um einen Standort einer landesweiten Kette handelt – die Lösung hilft dir, die Verwaltung deines Restaurants zu vereinfachen. eZee BurrP! funktioniert sowohl auf dem Touchscreen als auch auf dem Desktop.
eZee Burrp! – Details
https://www.ezeetechnosys.com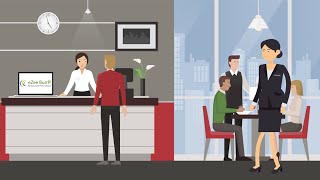 Play
eZee Burrp! mit ähnlichen Produkten vergleichen
Startpreis
575,00 $/einmalig
69,00 $/Monat
165,00 $/Monat
Nicht verfügbar
eZee Burrp! – Bereitstellung und Support
Einsatz
Mac (Desktop)
Windows (Desktop)
Training
Persönlich
Live Online
Webinare
Dokumentation
eZee Burrp! Funktionen
API
Abrechnung & Rechnungsstellung
Aktivitäts-Dashboard
Alarmfunktion / Benachrichtigungen
Angebot in sozialen Medien
Angebotsmanagement
Anpassbare Berichte
Arbeitskostenberichte
Auftragserfassung
Auftragsmanagement
Auftragsverfolgung
Barcode / Tickets scannen
Berichterstattung / Analyse
Berichterstattung und Statistik
Bestandsführung
Bestandsverfolgung
Bestell-Management
Drittanbieter-Integration
Echtzeit-Aktualisierungen
Echtzeit-Analytik
Echtzeit-Benachrichtigungen
Echtzeit-Berichterstattung
Echtzeit-Daten
Elektronische Zahlungen
Geschenkkarten-Management
Integration in die Buchhaltung
Integrierte Buchführung
Inventarverwaltung
Kreditkartenbearbeitung
Kundendatenbank
Kundenhistorie
Kundenspezifisches Branding
Küchen- / Menü-Management
Leistungskennzahlen
Mehrere Standorte
Mitarbeitermanagement
Mobiler Zugriff
Online-Bestellung
Prognose
Rabattmanagement
Reservierung-Management
Sendungsverfolgung
Stempeluhr
Tabellenverwaltung
Treueprogramm
Umsatzentwicklung-Analyse
Verkaufsberichte
Verkaufspunkt POS
Wartelisten-Management
Zugriffskontrollen / Berechtigungen
Rahul S.
Director in Indien
Verifizierter Nutzer auf LinkedIn
Restaurants, 11-50 Mitarbeiter
Used the Software for: Mehr als 2 Jahre
Possibly on of the best POS that we have been using for a very long time
Comments: very good in terms of support and best is the fact 24*7 servie
Pros:
1 It's very user-friendly interface makes it very easy for wage workers to understand without having to onboard them spending on training 2 it's got a lot of good security features in terms of limiting access and restricting data from being misused 3 it uses Excel as an input format rather than manually and doing everything which greatly reduced his time and effort that is needed to modify manual or change inventory 4 Backup is a very easy and simple process and sometimes scheduling the backup makes it a piece of mind for you for us to prevent complete loss of data
Cons:
There are some minor bugs here and there likes not showing the complete time on the display on the KOT, Inability to see a lot of reports
eZee Technosys Response
vor 3 Jahren
Hello Rahul, Thank you so much for such a detailed review. We're glad that eZee BurrP! has been making your work better than ever before. We assure you to impart our best services. Addressing your cons, we would like to say that, in case of such errors, please reach out to our support team immediately. Since they're available 24x7x365, they will be the right team to help you. Regards, Team eZee
Robert M.
General Manager in Ghana
Gastgewerbe, 51-200 Mitarbeiter
Used the Software for: Mehr als 2 Jahre
Alternatives Considered:
Great Product
Comments: EZee has helped increase speed of operations greatly and reduced cost of operations
Pros:
Very user friendly product. I have loved its features
Cons:
Most of the features are not very well communicated
eZee Technosys Response
vor 2 Jahren
Hi Robert, Thank you for your feedback. We're glad to know that you love eZee BurrP! and it has increased your efficiency. Your suggestions will definitely help us improve our products and services. Keep writing to us at support@ezeetechnosys.com if you have any more suggestions. Regards, Team eZee.
Fredy J.
adminstrative manager in Tansania
Used the Software for: Mehr als 2 Jahre
I think it is user friend
Pros:
a number of functionalities with a lot of reports, I have received a high class customer support
Cons:
Please try to constantly be communicating with users, any problem reported and dealt upon at least be developed in your software
eZee Technosys Response
vor 3 Jahren
Hi Fredy, thank you for appreciating Rupal's assistance and our software. We always try to give the best solution to our users and often, it takes time to come up with that solution and get it implemented for you. However, we will surely take your suggestion and take our services up a notch. Keep sharing your feedbacks on cm@ezeetechnosys.com. Regards, Team eZee.
Md. mahbubur R.
In-Charge, HMS (eZee & QB) in Bangladesch
Gastgewerbe, 201-500 Mitarbeiter
Used the Software for: Mehr als 2 Jahre
Burrp is very easy to use for end users and it's operational method with reports is the best i thin
Comments: Basically i used to the burrp as an admin user and in my position i have to face lot of problems arise from the user end. Most of those problems are for not understanding the users and some of them are observed as a bug. But the significant matter it is that the support team of eZee getting the aware of any problem or issue or any other like this they resolved in no time of there best effort. So i myself very much feel pleasure to work with them and finally i never feel trouble to operate this application at all as the support team is always with us, day and night, working days or holidays.
Pros:
Menu engineering and BOM. Of course it's billing system is enjoyable.
Cons:
The message sent from eZee front office is very poor for me and the database is also not rich as there are no option in guest info tab, company name and designation.
eZee Technosys Response
vor 5 Jahren
Hi Mahbubur, Delighted to know that you found our program remarkable enough to give it 5 stars. Regarding the small glitch, we would like to more about it in detail. Kindly write to us at support@ezeetechnosys.com. Our trainers will also advice how to upsell your utilities. We assure you that our team will keep bringing you quality service always. Regards, Team eZee
Abhilasha M.
FO-RO User in Indien
Gastgewerbe, 11-50 Mitarbeiter
Used the Software for: Mehr als 1 Jahr
I am happy with using this software as this is new learning for me and it is best software.
Comments: I do not require to take classes for the restaurant management after having training from eZee Restaurant management software.
Pros:
eZee Restaurant software is as easy as the name because it is containing simple flow for the token and restaurant management. It's good software for the restaurant management system with different order type and with more efficiency.
Cons:
Leas like is when we don't show interest in learning the software but with eZee Software if you will show show interest and understand flow then it will be most easiest way to utilize the software. Cons is when we do not understand things in the flow of the software but if someone is there to give training for the software online and offline it is most precise and grateful things to utilize and for the restaurant industry and that yes, we have received from onsite executive Mr. Samir Prajapati. He has good will to give training in consulting manner and with depth knowledge of the restaurant industry and eZee Software.
eZee Technosys Response
vor 3 Jahren
Hi Abhilasha, thank you for such great feedback. That is true, that with detailed and in-depth training, eZee BurrP! is the best restaurant software you'll ever come across in the industry. Samir is over the top with your words of appreciation. In case you're stuck somewhere, do get in touch with our 24x7 live support team. Regards, Team eZee.