Was ist Instapage?
Instapage ist führend in der Post-Click-Optimierung und maximiert Konversionen für Werbetreibende und Vermarkter, indem es ihnen ermöglicht, umfangreiche Post-Click-Erlebnisse zu generieren, zu personalisieren und zu optimieren. Mit über einer Million Zielseiten und einer durchschnittlichen Konversionsrate von über 22 % hilft Instapage 15.000 Kunden in 100 Ländern dabei, mehr Wert aus ihren Kampagnen zu ziehen.
Wer verwendet Instapage?
Marketingteams und -agenturen
Wo kann Instapage bereitgestellt werden?
Cloud, SaaS, webbasiert
Über den Anbieter
Instapage
Ansässig in San Francisco, USA
2012 gegründet
Telefon-Support
24/7 Live-Support
Chat
Über den Anbieter
Instapage
Ansässig in San Francisco, USA
2012 gegründet
Telefon-Support
24/7 Live-Support
Chat
Instapage – Videos und Bilder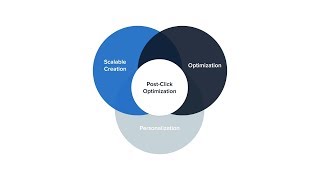 Kosten ähnlicher Produkte wie Instapage vergleichen
Instapage Funktionen
AB-Tests
API
Aktivitäts-Dashboard
Alarmfunktion / Benachrichtigungen
Anpassbare Vorlagen
Bearbeiten in Echtzeit
Berichterstattung / Analyse
Berichterstattung und Statistik
Content-Management
Cross Channel Attribution
Daten-Import / -Export
Display Ad Management
Drag-and-Drop
Drittanbieter-Integration
Dynamische Inhalte
Echtzeit-Analytik
Echtzeit-Berichterstattung
Echtzeit-Daten
Engagement-Tracking
Erfahrungsmanagement
Formular-Generator
Kampagnen-Segmentation
Kampagnenanalysen
Kampagnenmanagement
Kanalmanagement
Kontakt-Datenbank
Konten-basiertes Marketing
Konversion-Tracking
Kundenspezifisches Branding
Leadmanagement
Marketing-Automatisierung
Mehrere Kampagnen
Multichannel-Kampagnen
Multivariate Tests
Personalisierung
ROI-Tracking
Risikokarten
SEO-Management
Segmentierung
Split-Tests
Verhalten-basiertes Targeting
Verhaltensanalysen
Verhaltensbezogene Analysen
Visuelle Analytik
Visueller Editor
Website-Analytik
Website-Personalisierung
Workflow-Management
Zielgruppen-Targeting
Zielseiten / Web-Formulare
Alternativen für Instapage
Bewertungen über Instapage
Richard B.
Verifizierter Nutzer auf LinkedIn
Marketing & Werbung
Verwendete die Software für: Nicht angeboten
Quelle: GetApp
Easy to build high performing landing pages for PPC campaigns
Kommentare: General UI is really really solid. I have found the software very easy to use as a non-designer / non-coder and created a number of high performing landing pages. This is gold-dust for me as a PPC manager. I previously just focused on working from within Adwords / Bing Ads / Facebook / LinkedIn / Twitter Ads - and did not touch landing pages. It has really helped me to be able to take control of the full process - driving traffic and influencing conversion rate with landing pages. I just love the flexibility you have over the creation of pages - and felt that unbounce and leadpages don't give you that. All in all love it, recommend it on my blog and will continue to use it for years to come.
Vorteile:
Very easy to use. Very flexible. Great templates. Fast loading pages.
Nachteile:
I have found a couple of glitches with a page where an element (form) overlaps 2 sections. I found it nudged all content down on entering some text, which meant I had to pull the form down into another section then back up to reposition it. It would not give me the option to The publishing process I find to have a couple of little bugs where you publish to a custom domain. But not too difficult to get round. I have only tried the template import function once - and it didn't seem to work very well. Possibly the page I chose to import was not wholly compatible.
Antwort von Instapage
vor 7 Jahren
Thank you so much for taking the time to share this feedback! We really appreciate it and it seriously helps us improve. The form bumping bug has been reported and will be fixed with the next live push. The Template Importer is currently in BETA only and we gave access to our premium customers to test it out and help us perfect the system. We are super stoked to be the first to bring this type of tech to market and we expect to have a fully functional product to ship in about 6 months. If you have any more feedback or find any issues please shoot us a line at support@instapage.com. Again, thank you so much for your time :) Cheers!
Tanya G.
Blogger in USA
Verifizierter Nutzer auf LinkedIn
Professionelles Training & Coaching, 2-10 Mitarbeiter
Verwendete die Software für: Kostenlose Testversion
In Betracht gezogene Alternativen:
Finding the Right Sales Page Generator Takes Time
Kommentare: Powerful- really powerful lead capture and converter. It takes a little to understand and use. Really beautiful reusable templates and pages once they are built.
Vorteile:
Personalization! This platform gets it. Not all subscribers, customers, or first-time buyers are going to respond to the same ad. The sophistication of Instapage is amazing. I mean heat maps and mouse movement? It is like you are standing behind the potential client witnessing what they are actually responding too. Simply amazing!
Nachteile:
Instapage does connect with email systems like Convert Kit and other big email platforms. Yay- boo! Now it is one more software to learn and manage. Any more I am looking for a one-stop-shop type platform. Is there any place to get everything all bundled together?
Marketing & Werbung, 2-10 Mitarbeiter
Verwendete die Software für: 1-5 Monate
In Betracht gezogene Alternativen:
Elegant and powerful Langing Page platform
Kommentare: Elegant platform with the best, simplest and clean UI/UX out there and it was a pleasure working on the platform
Vorteile:
The ability to run paid ads and direct prospects who click to dynamic content driven landing pages in perfect alignment with the ad they clicked on is so powerful and increased conversion and therefore driving the price per lead down and generating higher quality aka better qualified leads that our sales reps really appreciate!!
Nachteile:
Bluntly put, the price point. It's an amazing platform and the monthly commitment to have amp pages included in the package is much higher than other platforms and having said that it's not a true comparison because those platforms don't typically provide the dynamic content functionality when running paid ads which is full value for the money and so you're use case, IMHO, must include paid advertising to justify the increased spend
Aaron F.
Product Marketing in USA
Non-Profit-Organisation Management, 51-200 Mitarbeiter
Verwendete die Software für: Mehr als 1 Jahr
Predatory billing practices, shyster customer service department
Kommentare: First, the product did not deliver results. It's just not very good. But forget that for now. Instapage wins the Olympic Gold medal for the single worst SaaS customer service experience I have ever encountered. They have this dirty practice where they quietly auto-renew your annual plan (for $2k), then give you 24 hours to notify them that you didn't want to be charged, after which their policy states they will not refund you. And, indeed, they do not. Consider that this is a software product, so their cost of delivery is the cost of hosting a website with no traffic. In other words, negligible. Nearly everyone else in this industry offers money-back guarantees, whereas Instapage just tries to keep your money without delivering value. Do not buy this product.
Vorteile:
The design is pretty and they are good at selling you during your initial adoption curve.
Nachteile:
The software is not worth the money, but worse yet, the company will find ways to charge you even if you are not using the product. The fact is, the landing pages are slow and they have very poor SEO (meaning you need a different landing page builder for organic traffic, you'd be better off just using that one instead). The builder really isn't that good. Features like heatmaps really aren't that useful unless you're optimizing at the margin for super high-traffic pages, which, unless you're Amazon. probably isn't your use case. Most important: If you want to cancel, you need to 1) remember when your annual renewal is and then 2) email them a month in advance. For a company that specializes in apparently easy user experiences, you can infer that they are deliberately making this as difficult as possible. This should tell you everything you need to know about Instapage's business ethos.
Elmail C.
Digital Marketer in Indonesien
Verifizierter Nutzer auf LinkedIn
E-Learning, Selbstständig
Verwendete die Software für: 1-5 Monate
In Betracht gezogene Alternativen:
Very Good but Expensive
Kommentare: All Good for me
Vorteile:
The editor tool is the easiest to use when compared to other tools.
Nachteile:
Expensive compared to other tools with the same feature