Was ist Rock RMS?
Rock RMS ist ein Community-unterstütztes Open-Source-Kirchenmanagementsystem, das Kirchen jeder Größe innovative Funktionen bietet.
Wer verwendet Rock RMS?
Kirchen aller Größen
Wo kann Rock RMS bereitgestellt werden?
Cloud, SaaS, webbasiert, Windows (Desktop), Windows (On-Premise), Linux (On-Premise)
Über den Anbieter
Spark Development Network
2011 gegründet
Erhältlich in diesen Ländern
Vereinigte Staaten
Über den Anbieter
Spark Development Network
2011 gegründet
Erhältlich in diesen Ländern
Vereinigte Staaten
Rock RMS – Videos und Bilder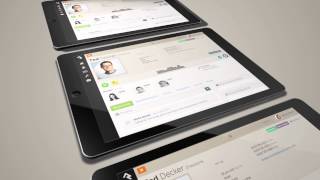 Kosten ähnlicher Produkte wie Rock RMS vergleichen
Rock RMS Funktionen
Freiwilligen-Management
Für religiöse Organisationen
Kleingruppenmanagement
Mitgliederverzeichnis
Mitgliedschaft-Management
Online-Kalender
Online-Spenden
Pfand-Management
Spenden-Management
Veranstaltungsmanagement
Alternativen für Rock RMS
Bewertungen über Rock RMS
Shawn R.
Technical Operations in USA
Verifizierter Nutzer auf LinkedIn
Religiöse Einrichtungen, 11-50 Mitarbeiter
Verwendete die Software für: 6-12 Monate
RockRMS is the easiest to use, implement, and train on software I have ever used, period!
Kommentare: More people are using our Church Management System than ever. Ministry staff interact with it, and the data helps them to build relationships with people.
Event Registration is enabling us to streamline the process of people signing up and not losing that data in the process
Groups as a central tool (instead of just small groups) gives our teams a common tool that provides clear understanding or what smaller groupings of people look like.
eRA is a revolutionary tool for our team. We've never had this level of insight into who is connected to our church
We haven't even fully integrated our giving processes, and we're anxious to leverage Rock's abilities there, as it's WAY easier.
Vorteile:
The most valuable things about Rock to me: 1. Rock is open AND extensible. We no longer have to compromise on the way we manage our ministry. The software can be configured to work with the way our ministry teams need. 2. Rock's community... I'm continually thankful for Rock's community. From Core developers working with and solicting the community on how to make the next version better, to the level of support we get from other churches, it's all top-notch. We previously paid thousands of dollars per year for a lesser product with less support 3. RockRMS' "Shop" has given us access to tools and ways to accomplish the 'fringe' needs that pop up in a supported way. We can say 'yes' to the "Is it possible" question instead of "not with our software" 4. RockRMS has documentation and real-world examples that work for someone on the administrative/management end, such as myself. However, the documentation and examples are also approachable for my ministry and volunteer staff
Nachteile:
The biggest hurdle that I (and my org) had to work to overcome was taking a more involved and invested approach to integrating and using the software in our ministry areas.
Religiöse Einrichtungen, 51-200 Mitarbeiter
Verwendete die Software für: Mehr als 2 Jahre
RockRMS
Kommentare: We have been able to automate some of our processes (i.e. either through the data-automation jobs, connection requests, or workflows), which saves us time and allows us to invest that time into our congregation or other areas of ministry. We have been able to do a greater level of personalization through our communications (email and print). For communications we are able to add conditions to show or hide text based on the person's attributes or details. For example, we email quarterly giving notifications letting the giver know they can access their up-to-date giving statement online. In the email we check if they have a login and if they do we present them with a link to the giving history page, however, if they don't have a login we present different text in the email detailing where they can create an account and then how they can access their giving history--you could also send them a personalized link that automatically has them logged in for a specified period of time or only logged in for that specific page and no other without requiring a full login.
Vorteile:
There are many things to love about RockRMS but the customization and flexibility of its core features and plugins, and its active community are by far the best. The core developers for RockRMS are constantly improving and adding new features, many of which you may not see in other church management systems. Rock has many tools that enable customization and uniqueness for the church and its various ministries (e.g. workflows that can be used for simple registrations, feedback forms, surveys, submission requests, automated communication responses, etc.). The two biggest areas of customization for our church are email communication templates and check-in. We are able to make the communication as personalized as we want (pulling details from their registration, groups, or person record). We also do a lot of custom check-in tags for different events (daily designs for KNL/VBS, notification labels about Promotion Sunday, adding group attributes for table assignments when checking in for an event or dinner, etc.). RockRMS doesn't have a typical support team like other church management systems. If you do need support, the RockRMS Core Team and the Community are very active in both the Q&A forums and online chat channels. This provides the benefit of seeing how other churches and ministries set up and use Rock. RockRMS also has a number of Partners who can also help set up and troubleshoot issues, or even do custom development for your instance of Rock.
Nachteile:
I don't really have any cons with RockRMS but what I have seen for the staff-user side of it, it can seem a little daunting or too technical--especially when transitioning from another church management system. The key to overcome this is training; this can be staff training, directing the users to read the documentation, or watching the training videos provided by RockRMS.
David B.
IT Director in USA
Religiöse Einrichtungen, 51-200 Mitarbeiter
Verwendete die Software für: Mehr als 1 Jahr
Amazing Community Centric System
Vorteile:
I love the community behind Rock. You are never alone. There is always someone in the community willing to step up and help at any moment.
Nachteile:
There is nothing that I do not like. RockRMS is not perfect but you can customize it based on your needs.
Madalyn S.
Executive Team Lead and Residency Coordinator in USA
Religiöse Einrichtungen, 51-200 Mitarbeiter
Verwendete die Software für: Mehr als 2 Jahre
Too complicated to use unless you have a programming team
Kommentare: This would work really well at a church with a large IT team, or group of people who can program.
Vorteile:
The best features are probably how customizable it is. We were able to build groups, a database, forms, registration, etc., all in one platform.
Nachteile:
It required so much development and was not plug-and-play. This may suit larger churches, however, with only one IT person on staff, our development process of the platform was rather slow. We needed more robust registration and application systems, calendar and scheduling tools, and a room reservation system and it was going to take us months to develop.
Josh C.
Product Development in USA
Verifizierter Nutzer auf LinkedIn
Non-Profit-Organisation Management, 2-10 Mitarbeiter
Verwendete die Software für: Mehr als 1 Jahr
Leave expensive ChMS systems
Vorteile:
Have you ever thought it was weird that a private hedge-fund bought both Fellowship One and Shelby and created a quiet monopoly in the ChMS market? Rock is the free, open-source rebellion against monopoly higher prices and lower service for church software. With Rock you have a church database system that allows you to automate ministry workflows and view ministry reports. Want to see "Show me everyone who's attended twice, who's not in a small group, who lives within 2 miles of an open small group". And then you can put that into a list to send an email to them, or make a list for a pastor to call. The best part of Rock is how easy it is to get help and support in the community slack chat. Rock users hang out there all day and answer each other's questions.
Nachteile:
You install Rock on your own server. 1-click, handled-for-you hosting has not arrived yet (2018-10-18). (But it may have by the time you read this) Going from "I'm interested" to "we are setup and running" is the hardest part. You'll probably need a tech-savvy person at your church OR work with a Rock Partner (professional consultants). One common path is take advantage of Microsoft's $3,000 non-profit credits to host on their Azure cloud hosting. So if between saving the money you'd spend on your current ChMS and having effectively free hosting on Azure, there's a big incentive/budget to get yourself over the "we are now setup" hurdle.