Was ist HSI Donesafe?
Donesafe ist eine All-in-one-Software für Gesundheit, Arbeitsschutz und Umwelt (EHS), die über das Managementsystem die Mitarbeiter im Außendienst mit dem Management-Team im Vorstandszimmer verbindet. Mit Donesafe kannst du schnell und einfach EHS-Daten abrufen, eingeben und melden. Donesafe ist eine moderne Plattform mit End-to-End-Funktionalität. Die Lösung funktioniert online mit jedem Gerät sowie offline mit nativen iOS- und Android-Apps. Verwende die sofort einsatzbereiten Vorlagen oder konfiguriere sie, um sie an deine spezifischen Anforderungen anzupassen.
Wer verwendet HSI Donesafe?
Für Unternehmen jeder Größe, vom Einzelunternehmer bis zum Konzern, die sich von gedruckten Dokumenten, Tabellenkalkulationen oder klobigen und isolierten Technologielösungen lossagen möchten.
Wo kann HSI Donesafe bereitgestellt werden?
Cloud, SaaS, webbasiert, Mac (Desktop), Windows (Desktop), Linux (Desktop), Chromebook (Desktop), Android (mobil), iPhone (mobil), iPad (mobil)
Über den Anbieter
HSI
Ansässig in Eugene, USA
1978 gegründet
Telefon-Support
24/7 Live-Support
Chat
Über den Anbieter
HSI
Ansässig in Eugene, USA
1978 gegründet
Telefon-Support
24/7 Live-Support
Chat
HSI Donesafe – Videos und Bilder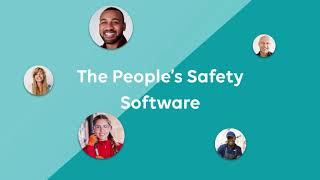 Kosten ähnlicher Produkte wie HSI Donesafe vergleichen
HSI Donesafe Funktionen
Aktivitäts-Dashboard
Alarmfunktion / Benachrichtigungen
Archivierung & Aufbewahrung
Asynchrones Lernen
Audit Trail
Auditplanung
Aufgabenmanagement
Auftragnehmer-Datenbank
Berichterstattung / Analyse
Berichterstattung und Statistik
Beschwerdemanagement
Besucher-Nachverfolgung
Betriebliches Gesundheitsmanagement
Beurteilung-Management
Compliance Management
Compliance-Verfolgung
Corrective and Preventive Action (CAPA)
Dashboard
Dokumentenmanagement
Dokumentkodierung & -kontrolle
Ermittlungsmanagement
Formularverwaltung
Fortschrittsverfolgung
Gemischtes Lernen
Geräte-Management
Inhalt-Bibliothek
Inspektions-Management
Instandhaltungsmanagement
Integrierter Autorensystem-Kurs
Job-Management
Klassenbücher
Kommunikationsmanagement
Kontaktmanagement
Kontrollprüfung
Kurs-Tracking
Kursverwaltung
Lernpfade/-verläufe
LieferantenQualitätskontrolle
Management by Exception
Merkliste
Mobiler Zugriff
Mobiles Lernen
OSHA-Protokollierung
On-Call-Pläne
Portal für Lernende
Prozess-/Workflow-Automatisierung
Qualifikations-Tracking
Reaktions-Management
Registrierungs-Management
Risiko-Scoring
Risikoberichte
Risikobewertung
Risikomanagement
SCORM-Compliance
Self-Check-in/-Check-out
Sicherheitsmanagement
Störfallmanagement
Subunternehmen-Management
Synchrones Lernen
Tests/Bewertungen
Trainingsmanagement
Unfalluntersuchung
Versionskontrolle
Veränderungsmanagement
Vorabregistrierung
Vorfall-Berichterstattung
Wirtschaftsprüfung-Management
Zeitverfolgung
Zertifizierung und Lizenzierung
Zertifizierung-Management
Alternativen für HSI Donesafe
Bewertungen über HSI Donesafe
Giel H.
Health & Safety Consultant in Neuseeland
Verifizierter Nutzer auf LinkedIn
Gastgewerbe, 5.001-10.000 Mitarbeiter
Verwendete die Software für: 6-12 Monate
Easiest H&S Program I used
Kommentare: Donesafe can do anything really, our business will use it for many many things, reporting incidents / hazards and doing the injury management is just the start. We will have (Contractor) inductions, permits, SOPs, training documentation, possibilities are pretty much endless.
Vorteile:
It is so simple and easy to use, I've used 2 systems in The Netherlands and 3 different systems in New Zealand. This is the 4th system in New Zealand and it is by far the best of all I ever used.
Nachteile:
We are still fresh with having this software in our business. It took us several months configuring what we wanted, and we did. So, so far so good, keep it up!
Antwort von Donesafe
vor 2 Jahren
Thanks for the review, Giel. Great to hear your experience with the Donesafe platform at SkyCity Entertainment Group over the last 6-12 months. Thanks again and as always, stay safe out there. Team Donesafe.
Nicolas B.
Managing Director in Frankreich
Investmentbanking, 2-10 Mitarbeiter
Verwendete die Software für: 6-12 Monate
In Betracht gezogene Alternativen:
Perfect for our compliance management
Kommentare: Donesafe helps us to centralize the management of our in company compliance softwares in one place and avoid the repetition of the previous compliance issues we have experienced before.
Vorteile:
Best contribution of Donesafe is to enable consolidation of our entire compliance infrastructure in one single platform by creating our organization specific apps. Additionally provides us opportunity to be pro-active about not repeating the compliance issues thanks to Donesafe's strong analyzing tools.
Nachteile:
There should be more advance reports in management panel and although Donesafe's support team's response time to tickets is very fast I can not say that they have a great expertise on the features, functions and especially on the custom implementations of the platform.
Antwort von Donesafe
letztes Jahr
Nicolas, thanks for leaving us a great review. We are happy to hear that you love the product and find it perfect for your business requirements. Regards, The Donesafe Team
Scott M.
HSE Manager in Australien
Umweltdienstleistungen, 201-500 Mitarbeiter
Verwendete die Software für: 6-12 Monate
DoneSafe reporting
Kommentare: our experience has been undesired. There was a lack of service to support the development 1hour per month and we still had to pay for a produce that we could not use
Vorteile:
good tool to use for reporting hazarda and incidents and to create actions
Nachteile:
training on how to use the software has been less than desirable. The cost for support is overwhelming.
Antwort von HSI
letztes Jahr
Scott, thanks for leaving the Donesafe product review. We love hearing from our customers. Sorry to hear that you are experiencing issues and we would like to address these immediately. Please reach out to your company Donesafe super admin user or contact Donesafe support at support@donesafe.com for further assistance. Thanks, Donesafe Team
Shane U.
QHSE Manager in Australien
Maritime Wirtschaft, 51-200 Mitarbeiter
Verwendete die Software für: 6-12 Monate
Quelle: SoftwareAdvice
Great improvement to what we had
Kommentare: We have developed a very complex IMS within Donesafe after seeing the capabilities of the software. The system was developed over a 6 month period, which was only possible with a dedicated member on staff devoted to the project which is an additional cost. The main cons written above are all improvements we can see for the system that would have benefit to most users as Donesafe continues to develop their software. Overall, the experience has been positive, including the feedback from staff after implementation. After 5 months of being "live," we are seeing meaningful data captured within the system. Although the reporting in Donesafe can be limited, it can be exported into third-party software for really powerful analysis.
Vorteile:
The system is very modular and can be developed anywhere from a simple system to a complex integrated management system. The workflow and automation features reduce double handling and drive processes to really improve from the paper copy days.
Nachteile:
- Print function is a messy format with no quality work arounds (e.g. unable to print a single page within a group of forms) - Support and requested development can be very slow - Reporting options can be very limited and don't allow drill down within Dashboards - Integration with other systems for video is limited to Youtube and Vimeo, direct embedded code doesn't seem to work. - Mobile App is very basic - No manual or training provided from Donesafe for development
Antwort von HSI
letztes Jahr
Shane, thanks for leaving us a great review. We are happy to hear that you love the product and find it perfect for your business requirements. The print functionalilty, support, video, mobile app and video integrations have all been updated over the last few months. Please reach out to your rep or support@donesafe.com for more information. Regards, Donesafe Team
Abdul A.
Operations Manager in Fidschi
Öl & Energie, 51-200 Mitarbeiter
Verwendete die Software für: Mehr als 2 Jahre
Why donesafe
Kommentare: A lot if benefits in terms of recording and control of policies and procedures as well incidents and hazards recoring and storing of valuable knowledge base information ..
Vorteile:
Done safe is platform where all Health and safety reporting can be done.Form hazard reporting to Incident reporting with follow up actions and assigning of actions to completion of actions .On the same platform we can load all policies and procedures which can be used to train the workforce and also track overall compliance in Incident actions and Audit actions.
Nachteile:
I dont see features where training compliance can be tracked for reporting.There should be features to acknowledge that person has really read and understood a particular procedure from the Knowledge base and the user should also be able to generate a test form the knowledge base.This should be able to be tracked and reported for overall training compliance for an organisation .
Antwort von Donesafe
vor 2 Jahren
Abdul, thanks for the review. We are thrilled that you gave us a perfect 5-star review and find Donesafe easy to use; the team will be happy to read your comments and feedback. We've recently had updates on the platform to cover off the training compliance and reporting features as well as acknowledgments and version controls in the knowledge base. Reach out to our team at hello@donesafe.com and we will be sure to complete a demo of our new features and organise the upgrade in your system. Team Donesafe