Was ist Renderforest?
Renderforest ist eine kostenlose Online-Videoproduktionsplattform, die es Einzelpersonen und Unternehmen ermöglicht, Videos in Fernsehqualität zu erstellen. Merkmale sind: - Große Galerie von Videoproduktions- und Animationsvorlagen und -storys - über 115.000 Bestandsvideos mit gebührenfreiem Zugriff mit Online-Video-Editor - Ein-Klick-Videoveröffentlichung auf deiner Facebook-Seite oder deinem YouTube-Kanal. - Kommerziell lizensierte Musiksammlung für die Nutzung von Videoerstellungen.
Wer verwendet Renderforest?
Renderforest eignet sich für die geschäftliche und private Nutzung. Zielgruppe: Jeder über 16
Wo kann Renderforest bereitgestellt werden?
Cloud, SaaS, webbasiert, Mac (Desktop), Windows (Desktop), Linux (Desktop), Android (mobil), iPhone (mobil)
Über den Anbieter
Renderforest
2011 gegründet
Telefon-Support
24/7 Live-Support
Chat
Über den Anbieter
Renderforest
2011 gegründet
Telefon-Support
24/7 Live-Support
Chat
Renderforest – Videos und Bilder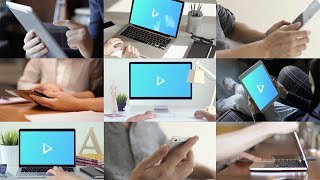 Kosten ähnlicher Produkte wie Renderforest vergleichen
Renderforest Funktionen
2D-Zeichnung
Animation
Animationen und Übergänge
Anpassbare Vorlagen
Audiodatei-Management
Bildschirm teilen
Drag-and-Drop
Inhalt-Bibliothek
Kundenspezifisches Branding
Medienbibliothek
Medienimport
Teilen in sozialen Medien
Textbearbeitung
Texteinblendung
Video-Inhalte
Video-Unterstützung
Videobearbeitung
Videoerstellung
Vorgefertigte Vorlagen
Vorlagen
Vorlagen-Management
Werkzeuge zur Zusammenarbeit
Alternativen für Renderforest
Bewertungen über Renderforest
Olga
Edutainment Coach in Russland
Verifizierter Nutzer auf LinkedIn
Bildungsmanagement, 2-10 Mitarbeiter
Verwendete die Software für: Mehr als 2 Jahre
In Betracht gezogene Alternativen:
Creative, Innovative, Impressive
Kommentare: That's impressive! Amazing! Beautiful! Outstanding!
The first service which helped me to create, visualize and implement my ideas, but finally I started to create my own videos, with my face and voice, but Renderforest taught me how to present my ideas into logical, laconic, beautiful, rational and clear way. It is the best tool for creating short cartoon videos I have ever used. The main thing which makes this company unique is that they help to make your videos inspiring, influential, motivational, encouraging, meaningful and valuable. Your videos matters. Renderforest is born to inspire. It is really precious.
Vorteile:
A really powerful tool to visualize and present your ideas. You can create any explanation cartoon, business logo presentation, educational cartoon, commercials, whatever you like! Besides, you can create a landing page which will suit your cartoons. Well, it is really inspiring and impressive. And you can use the native music tracks or your own tracks. You can add your own pictures, quotes or statements. You can motivate your public, engage your customers, or capture the attention of your pupils, students or learners! You can choose any plot for you cartoon, any colors, any characters. That's the thing! The effortless, natural, effective, rational and impressive way to share your amazing ideas with the world! Just unleash your fantasy and keep moving forward. The only disadvantage is that price plan policies are a little bit misleading.
Nachteile:
Price plans are a little bit misleading. For instance, if you are not a huge, international company but yet you want to create some beautiful videos for you friends without watermarks, but quite a small number of videos (30 videos per month or fewer), you probably don't need expensive plans, but Renderforest doesn't really explain what kind of price plan to choose in this case. Is it marketing of something? A little bit discouraging... If you need only 1 video daily...
Antwort von Renderforest
vor 2 Jahren
Olga , Thanks a lot for your feedback! We extremely appreciate it!
Alejandro
CEO in Mexiko
Verifizierter Nutzer auf LinkedIn
Marketing & Werbung, 2-10 Mitarbeiter
Verwendete die Software für: Kostenlose Testversion
In Betracht gezogene Alternativen:
A one stop shop for creative needs
Kommentare: I am currently in the process of convincing my people to implement renderforest for all our marketing materials
Vorteile:
The quantity and quality of the resources it's stunning, you can use it daily and not repeat a design.
Nachteile:
The monthly cost is a lot more expensive than if you paid yearly
Kim
Head teacher in Kasachstan
E-Learning, 11-50 Mitarbeiter
Verwendete die Software für: Kostenlose Testversion
Lost
Kommentare: Frustrating. Presumably, I can add voice and animation, but I don't know how.
Vorteile:
There is a free version. Unless I learn more about it, there are no pros to using it.
Nachteile:
Okay, I have just started, so maybe after a while my view will change; however, for now this product is practically useless for me. I have been looking for a good free replacement for Xtranormal since it went down almost a decade ago. I want something that will allow my young students to make an animated story. I saw Renderforest praised on neutral sites like Quora, so I thought I'd give it a try. The front page is busy and uses ambiguous words, making it hard to know where to go. Once I got that figured out, I made a three-panel short. Then I had to wait for it to get processed. While I waited (over five minutes, but you don't have to wait around, since Renderforest sends an e-mail when the processing is finished), I tried to learn about the site. The guide tour (voice bubbles) was unclear, confusing and inadequate. At the end, there was a note that a tutorial would explain more for those of us who didn't understand. But I couldn't find the tutorial "down below." A lot of reviews praise the staff support. I can't, because I can't find any contact information. The faq doesn't answer nitty-gritty questions. Well, after a while, I checked my e-mail. The three-panel story I had made did not exist: The first two panels were gone. When I tried to edit (clicking on 'edit'), I couldn't (see how to) add any panels. There was a button for left or right placement, but I don't know what that means: When I clicked on it, I didn't see the panel move, nor did I see the
Ömer Faruk
Branch Manager in Türkei
Verifizierter Nutzer auf LinkedIn
Bildungsmanagement, 11-50 Mitarbeiter
Verwendete die Software für: 6-12 Monate
No need for expensive hardware or software
Kommentare: We have used Bitable to create short videos to promote our activities and it really changed the way we use social media, but as time passes by, the price of the product became irrelevant when we think of what it provides so we have met with Renderforest. First thing that caches on the eye is to be able to create After Effects like animations, 3d moves and logo installations on a cloud software is brilliant. Previous software is almost like PowerPoint with flat..
Vorteile:
As video creation requires a lot of effort, small organisations may spend a lot outsourcing to design their own animations and videos. Renderforest provides an all in one package, with tons of templates and cloud rendering at this humble pricing is amazing.
Nachteile:
A better library which also features regional or cultural results would be great and to be able to search in your own language in library(see results)
Immobilien, Selbstständig
Verwendete die Software für: Mehr als 2 Jahre
Renderforest is a game changer.
Kommentare: My overall experience is that for the price all honesty it is extremely under valued. Wix will charge you $120 just for a website. Renderforest will charge you the same amount and they will give you a video creator, a marketing Creator, a website creator, I mean the features are endless. One of my favorite features which I haven't used yet is the ability to have a simple Pro membership which only grants you one website. But if you wanted to create another one all you have to do is pay a simple $35 fee to create a brand new tablet.
Vorteile:
Imagine if you will a website that for let's say $120 a year can provide you with: a video editor that already has pre-made videos ready for you to just get in there and type what you want to make the videos you want. I'll website editor which is extremely easy to use. As well as a logo creator which is completely free. If you're getting into YouTube or streaming this is one of the best assets you can probably use to create great intros outros. It doesn't even stop there you could create marketing material for Facebook Instagram and Snapchat which I personally use a lot and other formats will let you download the pictures to whatever the format of the platform you're uploading it too so if you need a picture that is going to fit your Snapchat story it's going to be made in that size. I can't imagine living without this product. It literally takes all the work out of being a business owner and creator at least in the marketing section you don't need to spend a lot of money on marketing or videos just have to put in the hours.
Nachteile:
The only con I can think about this product is that there isn't much spacing in small texts for you to write overall amazing product.
Antwort von Renderforest
vor 3 Monaten
Hamlet, we really appreciate you taking the time to share your feedback with us. We will share this with the team to let them know how we are doing!