Was ist Nintex Process Platform?
Nintex Workflow automatisiert und verbessert sowohl alltägliche als auch aufwendige Prozesse. Nintex Workflow wurde sowohl für Geschäftsanwender als auch für IT-Profis entwickelt und transformiert deine Geschäftsprozesse, indem es deine Mitarbeiter, deine Prozesse und deine Inhalte zusammenführt – schnell, einfach und nahtlos.
Wer verwendet Nintex Process Platform?
Alle Branchen
Wo kann Nintex Process Platform bereitgestellt werden?
Cloud, SaaS, webbasiert, Windows (On-Premise), Linux (On-Premise)
Über den Anbieter
Nintex
Ansässig in Bellevue, USA
2006 gegründet
Telefon-Support
Über den Anbieter
Nintex
Ansässig in Bellevue, USA
2006 gegründet
Telefon-Support
Nintex Process Platform – Videos und Bilder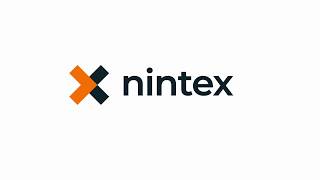 Kosten ähnlicher Produkte wie Nintex Process Platform vergleichen
Nintex Process Platform Funktionen
Alarmfunktion / Benachrichtigungen
Archivierung & Aufbewahrung
Audit Trail
Aufgabenmanagement
Automatisierung von Geschäftsprozessen
Berichterstattung / Analyse
Compliance Management
Compliance-Verfolgung
Dateikonvertierung
Dateispeicherung
Datenerfassung und Übertragung
Datenüberprüfung
Document Capture
Dokumentenklassifizierung
Dokumentenmanagement
Dokumentenspeicher
Drag-and-Drop
Drittanbieter-Integration
Elektronische Unterschrift
Filesharing
Formular-Automatisierung
Formularerstellung und -design
Formularverwaltung
Grafischer Workflow Bearbeiter
Kalenderverwaltung
Kontaktmanagement
Kontrolle des Genehmigungsprozesses
No-Code
Offline-Zugriff
Optische Zeichenerkennung (OCR)
Prozess-/Workflow-Automatisierung
Prozessmodellierung & Design
Regelbasierter Workflow
Remote-Datenerfassung
Tracking der Beschwerde
Versionskontrolle
Vertrags-Lifecycle-Management
Vertragsgestaltung
Volltextsuche
Vorgefertigte Vorlagen
Werkzeuge zur Zusammenarbeit
Workflow-Konfiguration
Workflow-Management
Zugriffskontrollen / Berechtigungen
Alternativen für Nintex Process Platform
Bewertungen über Nintex Process Platform
Robert
Head of IT in Australien
Verifizierter Nutzer auf LinkedIn
Chemikalien, 51-200 Mitarbeiter
Verwendete die Software für: Mehr als 1 Jahr
Essential Automation suite
Kommentare: It's been very positive. We started with promapp, expanded into NWC evaluated RPA for future use cases and signed up to Drawloop for Salesforce to enrich our offerings ther. We have removed several old lotus notes workflows already and have integrated into salesforce flawlessly. It's a breeze to get simple formbased workflows oging and the support team are very helpful with assisting if you run into trouble. They also offer theri services to build specific complex workflows as a service.
Vorteile:
It's very much low/no code. There is a intuitive GUI to allow you to build processes/workflows/connections with little to no technoliogy background. We have implmented it and it is being used by non technical people to improve their own efficiency without having to ask IT to help. It is a very cost effective platfrom
Nachteile:
the only real issue i have with the system is that it does not integrate as well as it could with it's own systems in places. The Promapp process mapping software has inbuild workflow functionality but it is not built on the Workflow cloud platform so theri is no way to either connect that system to others (salesforce, sharepoint etc) like you can in workflow cloud or even to start a workflow cloud process from within promapp. SO there is small gaps that mean more initial effort.
Chadd
Principal Consultant in USA
Verifizierter Nutzer auf LinkedIn
Informationstechnologie & -dienste, 10.000+ Mitarbeiter
Verwendete die Software für: Mehr als 2 Jahre
The Best Process Automation Tool on the Market
Kommentare: I've been an avid user of Nintex products since 2013. I started out as a basic user of the platform, to then building workflows and forms, to now consulting on it. Nintex is a really simple product to use. When you compare it other tools like SharePoint Designer Workflows/InfoPath, or even newer products from O365 like Flow/PowerApps, Nintex still stands above the rest. It's just a super simple product to use. A lot of the functionality is drag and drop. You can easily drag and drop controls into the designer. It's then easy to construct the settings within those action to fit your needs. The logic easily flows together. This can all be done without any in-depth IT experience. Any user in the company can be trained to use Nintex and create workflows and forms for their business needs.
Vorteile:
The entire Nintex suite is unlike any other process automation product out there. Not only is it a low-code, easy to use tool for building processes in environments like SharePoint or Salesforce, they have really started to expand their tool-set by offering tools to manage other things like process mapping, RPA, mobile. This list goes on. Nintex can do it all.
Nachteile:
To be honest, there aren't many things I dislike about Nintex. One complaint I hear a lot from clients is the pricing of the tool. It can be expensive, but like you always hear, you get what you pay for.
Verifizierter Rezensent
Business Systems Analyst in Taiwan
Verifizierter Nutzer auf LinkedIn
Halbleiter, 51-200 Mitarbeiter
Verwendete die Software für: Mehr als 2 Jahre
Good product with poor account management
Kommentare: This review is for the Nintex Workflows on-prem server licenses. It does a better job than SharePoint Designer on the process automation in SharePoint and different applications/servers. However, due to the drama on the account management side and the higher pricing to the cloud, I will not consider implement it in the cloud environment.
Vorteile:
The workflow design canvas also works as a documentation platform for the project release or even the audit review. With the purchase of license, we can create unlimited workflows with the old pricing model. We learned the new subscription model prices based on the number of workflows on the cloud, and the price is higher than what we would like to afford. I am glad that we only use Nintex Workflows in the on-prem environment.
Nachteile:
The thing that I dislike Nintex most is their horrendous customer service. Within a year of the license purchase, I have been contacted consistently with 6 different account managers and ALL of them wanted to know our company and learn how we used Nintex!?! Initially I talked to them, then I realized every of them is new to Nintex and I just kept repeating the same conversation to different account manager! This company has high employee turnover rate and is very unorganized. They provided me a wrong quote and blamed it to an employee no longer with the company. Though the quote had not expired, Nintex refused to honor it. After we paid. the tech support also issued our renewed server licenses to a wrong person... There is so much drama on the account / license management side of Nintex, which really ruins the reputation of their products.
Verifizierter Rezensent
SharePoint 2013 Enterprise Application Developer in USA
Verifizierter Nutzer auf LinkedIn
Computer-Software, 10.000+ Mitarbeiter
Verwendete die Software für: Mehr als 2 Jahre
Tackle Large Problem With Ease
Kommentare: Nintex has given us chance to be more gainful. This instrument has a ton of in OOB capacity which not just causes us to control the measure of customization and furthermore enhances the time spent for any new element expansion. The item is adaptable and has part of intensity in itself which multifold when gets added to SharePoint out of box capacities. The item has a decent and solid work process demonstrate which is extremely dependable and furthermore gives chance to troubleshoot the issue. The item has been very much acknowledged by all end clients and they like the portable good element the best.
Vorteile:
The extensive variety of work process ability which encourages incredibly to decrease customization in SharePoint. Any day to business capacity will be accessible in Nintex out of box.We have spent a great deal of cash and endeavors in tweaking part of SharePoint application. I wish we could have discovered this item previously with the goal that we could have dodged the customization. Making arrangements for Nintex is extremely vital, when we begun we figured we will improve the situation just 15% of the application yet now we figure we could have expanded that rate. Since client selection for Nintex is superior to any custom arrangements.
Nachteile:
The UI still looks like minimal old and can be significantly moved forward. Thee organization is making a decent attempt however when analyzed against a few companions I see prerequisite of upgrades. In the event that you contrast and some other cloud based item you probably won't care for the look and feel which may be minimal old.
Verifizierter Rezensent
SharePoint Engineer and Technical Support Analyst in Ungarn
Verifizierter Nutzer auf LinkedIn
Öl & Energie, 10.000+ Mitarbeiter
Verwendete die Software für: Mehr als 1 Jahr
A good tool to automate your business processes
Kommentare: Nintex is generally a good tool. SharePoint with Nintex features seems even more attractive and satisfactory.
Vorteile:
Nintex is really easier to set up and configure. For end users who are actually not good in programming and who do have any coding experience, Nintex is a great advantage so that they can go to SharePoint Platform and create their own workflows which allows to automate business processes. As an engineering team, we chose Nintex over default SharePoint Workflows, because it gives more functionalities to the basic SharePoint platform and it extends SharePoint with new features which are not currently available in SharePoint. Visualization and overall User Interface are really well designed, which allows for effective user experience.
Nachteile:
However, the tool is not supported effectively, I would say. It has to be given more consideration and care when customers ask for help. This is just a kind advice to Nintex. The second of all, the performance is a bit slow and overall architecture is a bit complicated which it really makes it difficult to learn, implement and configure the tool over SharePoint. Nintex has also a lot of dependencies on SharePoint and this makes it difficult to scale effectively. For new releases, it could better if they notify the administrators, engineers in customer companies to be aware of the current changes, additional new features.